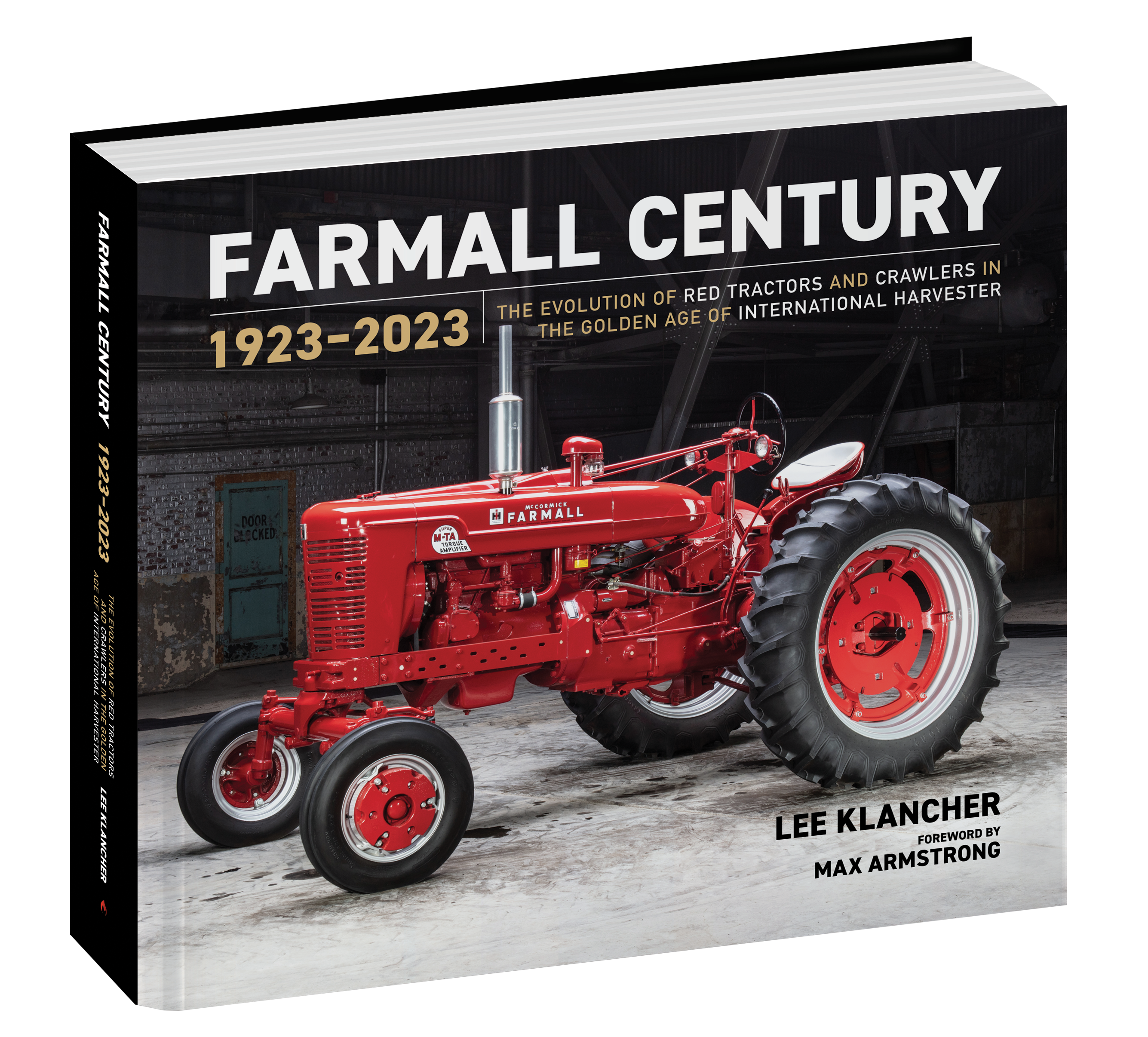 Farmall Century
$65.00
Books ship end of July 2023!
The 100th Anniversary of the revolutionary Farmall tractor is celebrated in this authoritative model-by-model history that traces the evolution and design of the most significant farm tractors of the 20th century. Award-winning author Lee Klancher chronicles how and why the Farmall tractor came to exist and how it evolved with his signature blend of compelling stories, engaging text, and spectacular images.
A mix of newly created images, gorgeous archival imagery, and engineering drawings and sketches offers an intimate look at the creation and evolution of the Farmall tractor. The book offers complete coverage of all IH tractors from the very first examples up to 1957, and it also includes a list and images of all the tractors branded as Farmalls. Listings for crawlers and industrial machiners are included, as well as histories of the British, German, Australian, and French-built machines. Complete with historical imagery and lush studio photography of rare machines hard at work in the fields, pastures, and farm settings, Farmall Century is a must-read for every tractor enthusiast.
Product details
Subtitle:
The Evolution of Red Tractors and Crawlers in the Golden Age of International Harvester
Publication date:
Tuesday, July 4, 2023
Dimensions
11.8 × 10.5 × 2 in