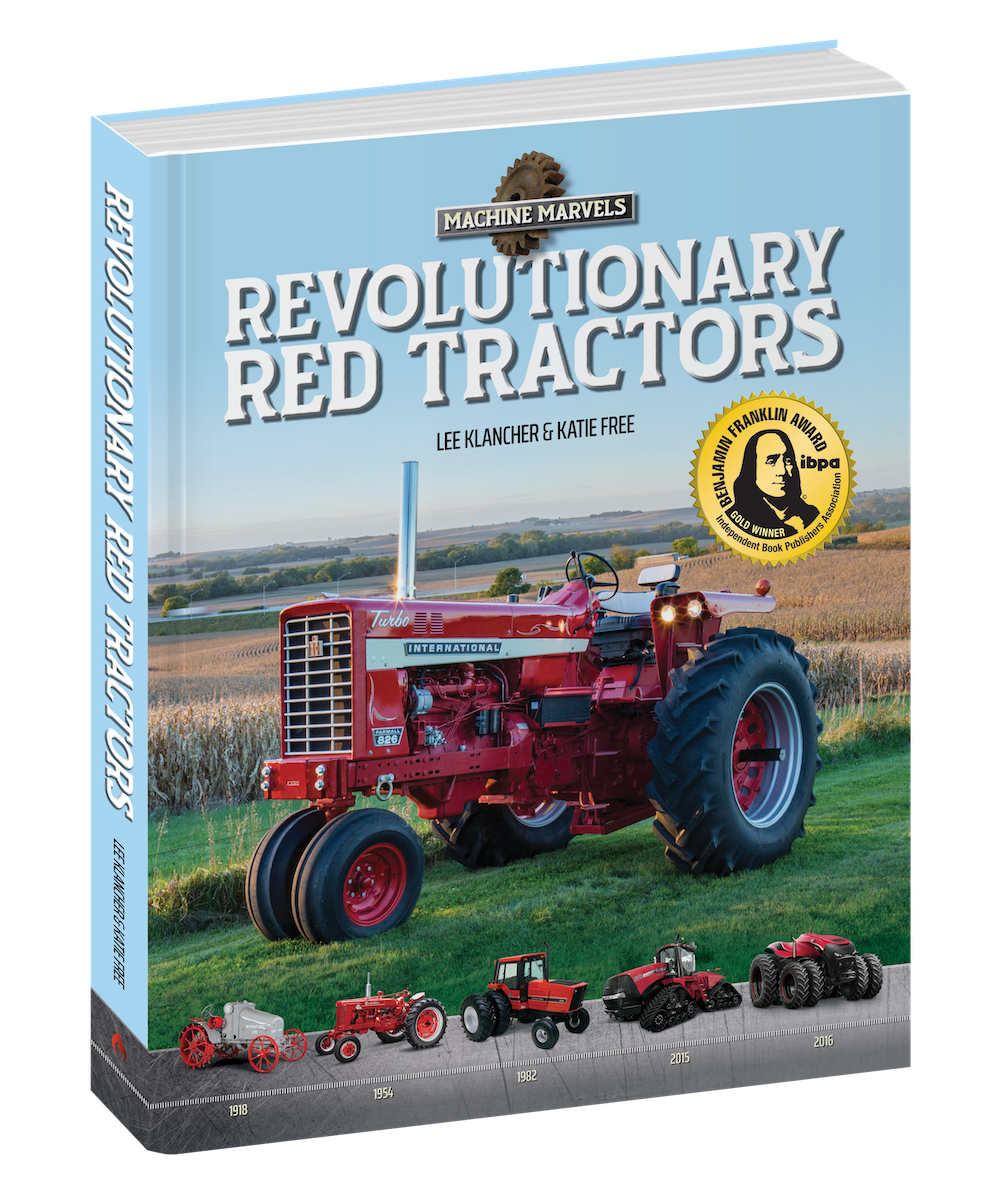 Revolutionary Red Tractors
$19.95
Revolutionary Red Tractors is the GOLD winner of the 2023 IBPA Benjamin Franklin Award in Interior Design-Children's/Young Adult! 
Tractors are the new dinosaurs! Readers ages 8-80 can explore how the invention and evolution of agricultural technology transformed the farmer's day-to-day life in Machine Marvels: Revolutionary Red Tractors.
The book travels through time on a journey that begins in 1830 and takes you into the future, exploring the pivotal tractors and harvesting machines built by Case IH and its heritage brands International Harvester, Steiger, and J. I. Case. Each piece of equipment comes to life with rich historical and beautiful contemporary photographs of the machine, accompanied by an engrossing narrative and detailed graphics that illustrates the agricultural history, mechanics, engineering, and physics of these ground-breaking tractors.
Revolutionary Red Tractors is ideal for young people fascinated with machinery as well as for anyone who wants to learn more about the hardworking people and the machines that feed our world!
Machine Marvels is a new series of children's books for ages 8-12. It combines age appropriate STEM concepts with the rich historical narratives and stunning photography readers expect from Octane Press. 
Product details
Title:
Revolutionary Red Tractors
Subtitle:
Technology that Transformed American Farms
Publication date:
Friday, October 7, 2022
Dimensions
11 × 8.5 × 1 in