The Rio Tablachaca Valley
And the Most Dangerous Road I've Ridden
Wednesday, May 17, 2017 - 12:15

Traveling down the entire length of South America on an adventure motorcycle is the stuff of bucket lists, to be sure. But it's also a grueling test of physical and mental toughness and countless dangers, many of which are the roads themselves. The following is an excerpt from Colin Evans' and Alfonse Palaima's new book,
Journey to the End of the World
, which chronicles the often-challenging, always epic Expedition65 voyage to the very edge of South America.
Riding in the Andes is breathtaking, electrifying, and completely terrifying. Leaving Pallasca, we dropped 7,000 feet down to the Río Tablachaca on roads that have absolutely zero room for error—one slip and there's only the abyss to greet you.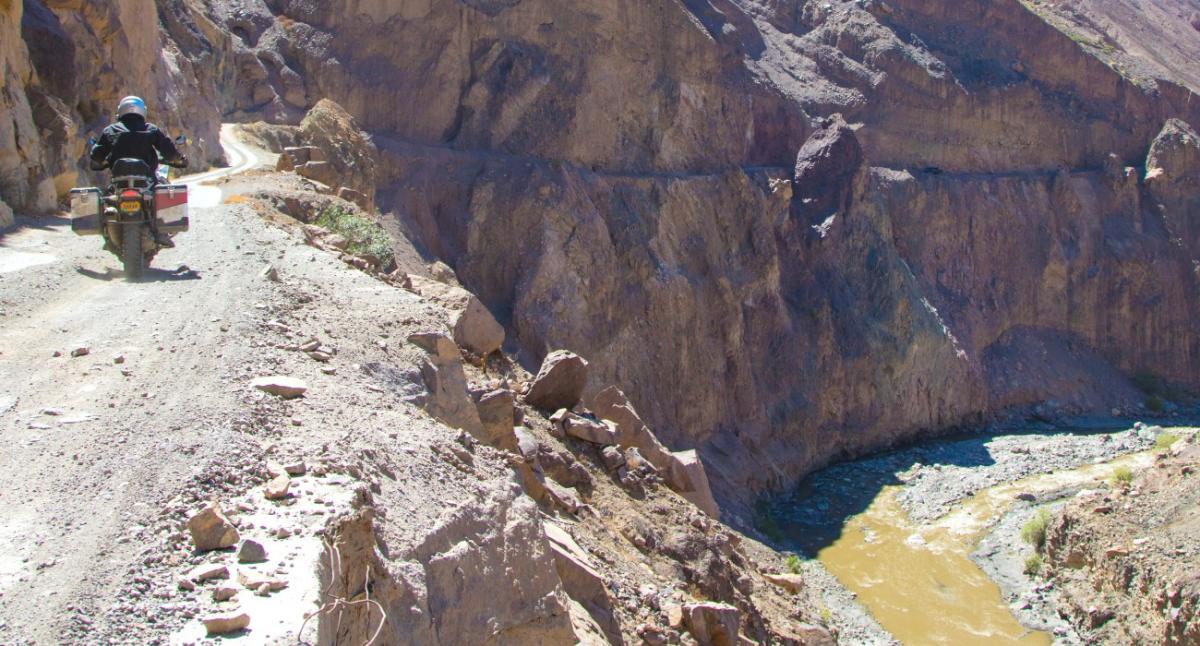 This entire road was paved once upon a time, but now large sections have been eroded away by landslides or earthquakes and have only been crudely patched up. Even on sections that are still intact, truck and bus traffic has ripped every hairpin bend into potholes, and long stretches have mounds of pebbles and scree piled up in the center. That may be no problem for trucks, but it's a nightmare for motorbikes. The pucker factor is off the scale when you ride here.
Almost as dangerous are the views. Huge, colorful panoramas appear around every bend, but you'd better stop if you want to enjoy them; you simply cannot look at the road and the scenery at the same time. But I couldn't help myself. In the distance, I spot fellow riders Evan and Chris dropping down one section of hairpins; Alfonse and Bill pausing before heading for the traverse farther down the canyon; Evan riding the edge of the canyon on a road that's barely carved out of the vertical cliff; A fellow rider coming out of a tunnel in the lower section of the road.
Every twist and turn is surreal. And when I do stop and expand my perspective, it's even more amazing to realize there are people all around who manage to eke out a living by farming this hostile landscape.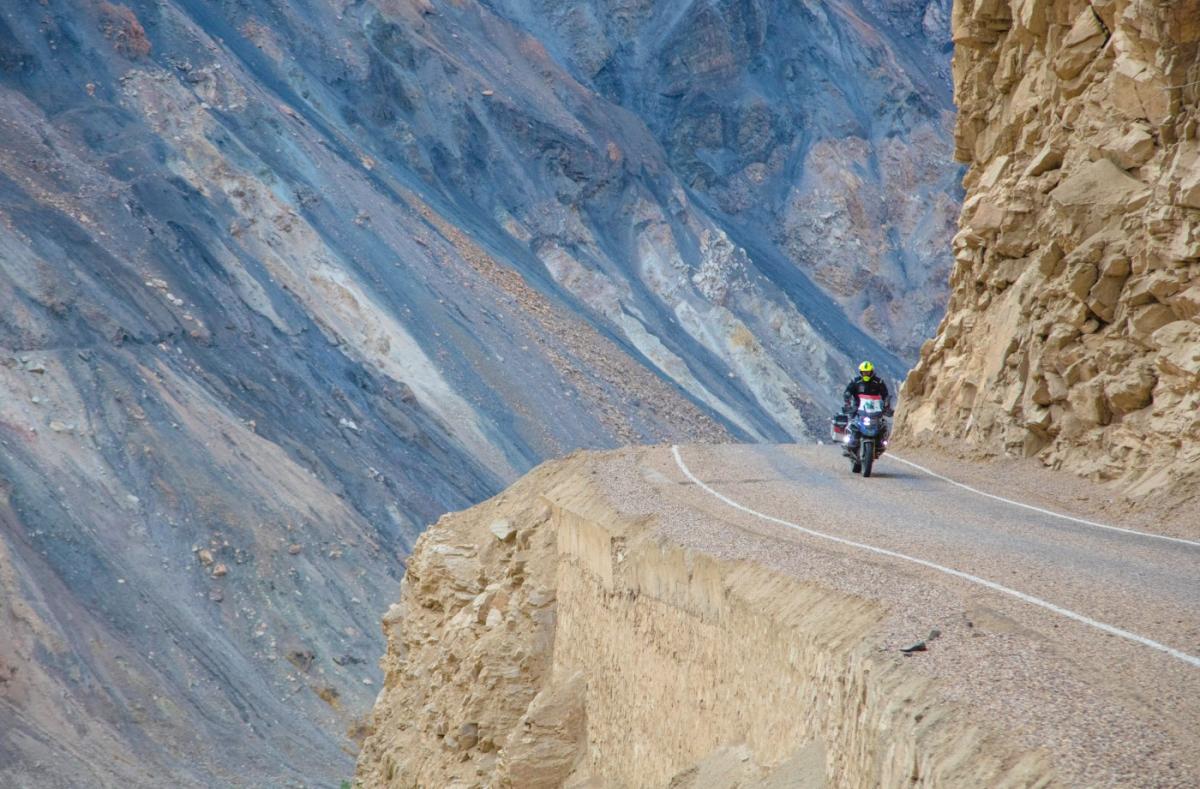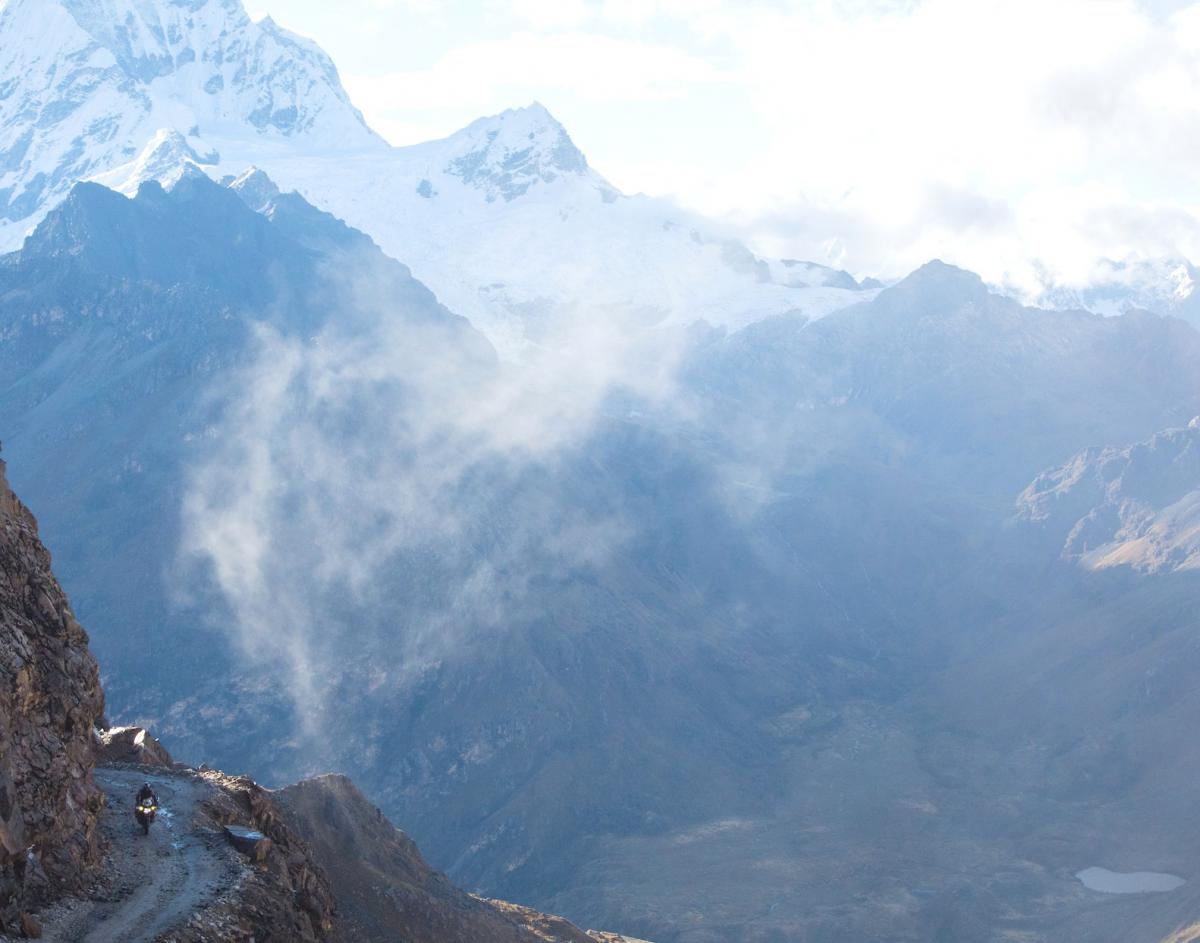 More stories and bold, beautiful photos from the entire journey in South America can be found in
Journey to the End of the World
from Octane Press. Also stay tuned for the Expedition65 film, from NorenFilms. See the trailer here: 
https://youtu.be/QYkC7g5NzAs
.