Navigating The World's Biggest Salt Flat
Excerpt from Journey to the End of the Word
Friday, May 5, 2017 - 15:00

The following is an excerpt from
Journey to the End of the World
, which chronicles the Expedition65 voyage to the bottom of South America. Clocking over 10,000 miles and 13 international border crossings on adventure bikes, the veteran group of riders tackled soaring Andes mountains, relentless rains of the Amazon basin, and a wild crossing of the  world's largest salt flat in Bolivia.
The Salar de Uyuni is 4,000 square miles of evaporated salt, plopped down in the Altiplano of southern Bolivia. The world's largest salt flat is perfectly flat to within one meter over its entire extent, though we did have a discussion on geodesics and gravity after I got the question, "If it is entirely flat, how come you can see the curvature of the Earth?"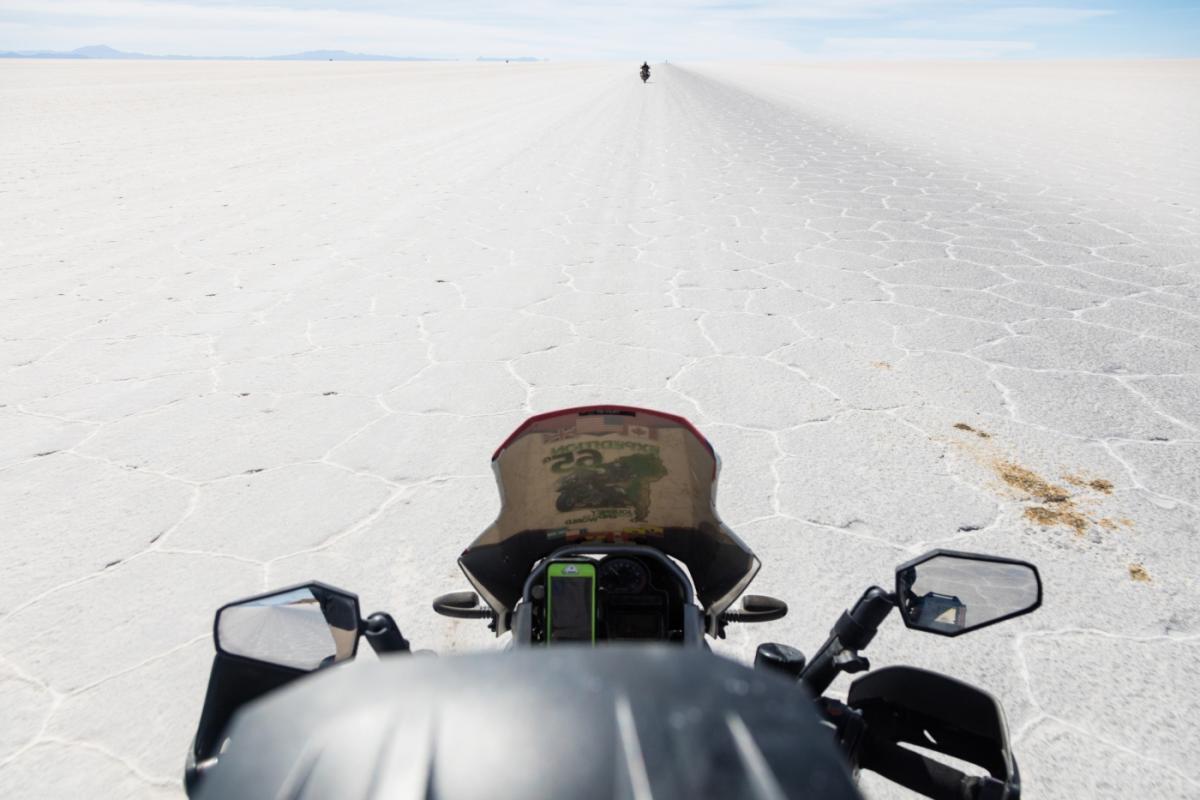 The solid surface is rock hard and forms distinctive hexagonal tiles with raised edges that are a function of the crystalline structure of the salt. That surface is remarkably hard and sharp; if you fell off your bike at speed, it would be like landing on the world's biggest and sharpest belt sander. You would be shredded. And goodness knows how much we shortened the lives of our bike tires while riding on it.
We had the opportunity to spend the night camping on Isla Pescada, surrounded by salt and a beautiful sunset. To get there we rode across the untracked salt from the north side of the ancient lake at Jirira, and then east to get to "dry land" again at Colchani; crossing the area from north west to south east added up to a 125-mile voyage. For both legs, the best way to navigate is by compass, and by holding a constant heading. It's just like sailing, except you do not have to allow for currents or tides.
The serious dare here is to peg the throttle in top gear and keep your eyes closed for five minutes, but I decided this would have to stay on my bucket list a little while longer. The easier challenge is to write your name on the salt and record it on your GPS track.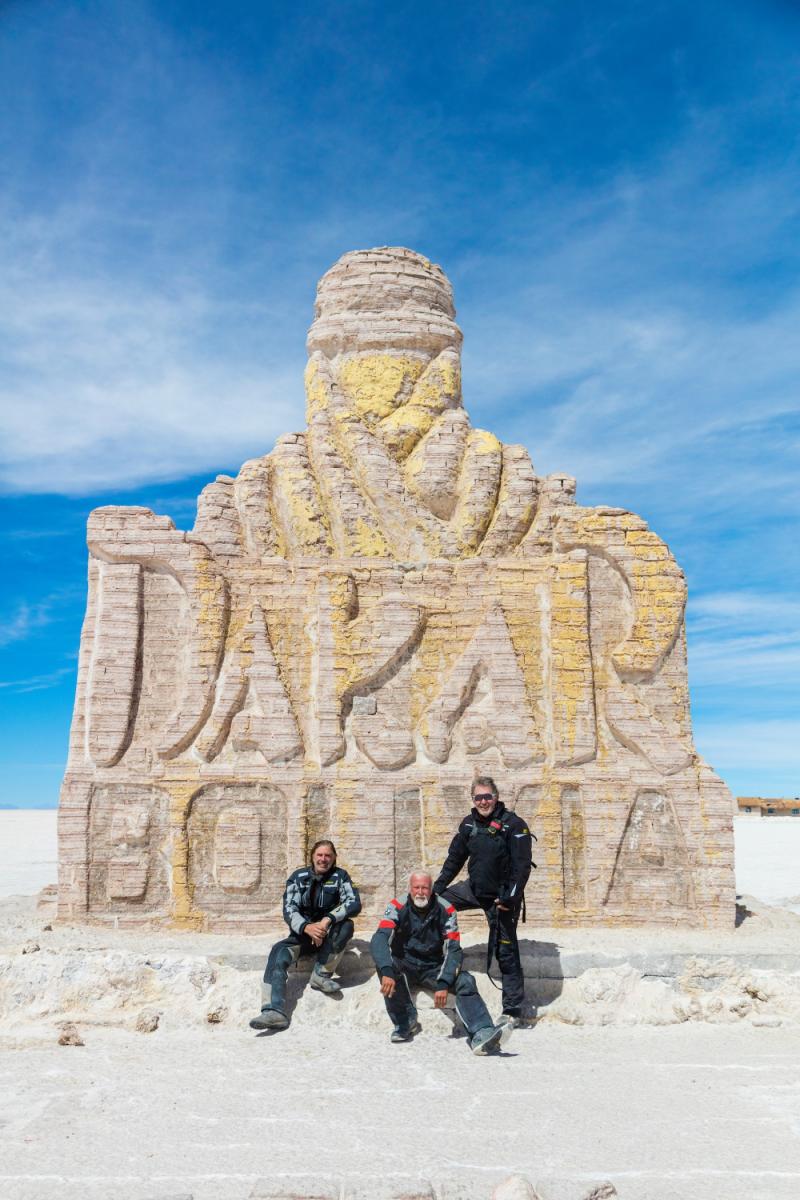 For more thrills from the group's journey across 65 latitudes of South America, check out
Journey to the End of the World
, available from Octane Press. You can also meet the authors at this year's Overland Expo, which runs from May 12-14 in Flagstaff, Arizona.