Buck Trends
Good Motorcycle Design Cuts Against the Grain
Thursday, November 3, 2016 - 13:15

The following excerpt is from the book, The Build: How the Masters Design Custom Motorcycles by Robert Hoekman Jr. For the book, Robert interviewed some of today's most notable builders, including Max Hazan, Jared Johnson, John Ryland, Jarrod DelPrado, and Alan Stulberg. This excerpt is a call to action to the high-design, adventurous type. It focuses on the value of either seeking out a custom motorcycle builder or picking up a wrench to achieve a far more individual bike than any dealership could provide. Banner image by David K. Browning / E3.

Motorcycling is an exercise in individualism. It's about looking down at the asphalt beneath your feet, seeing those dashed lines blur past, and knowing you're living your life the way you want, on the machine you want to live it on. No style has hard and fast rules. They all evolve. They all have their pros and cons. They all work better in some environments than others. They all earn funny looks from bystanders in the wrong context. Pay no attention. 
It's your ride. 
Do what you want.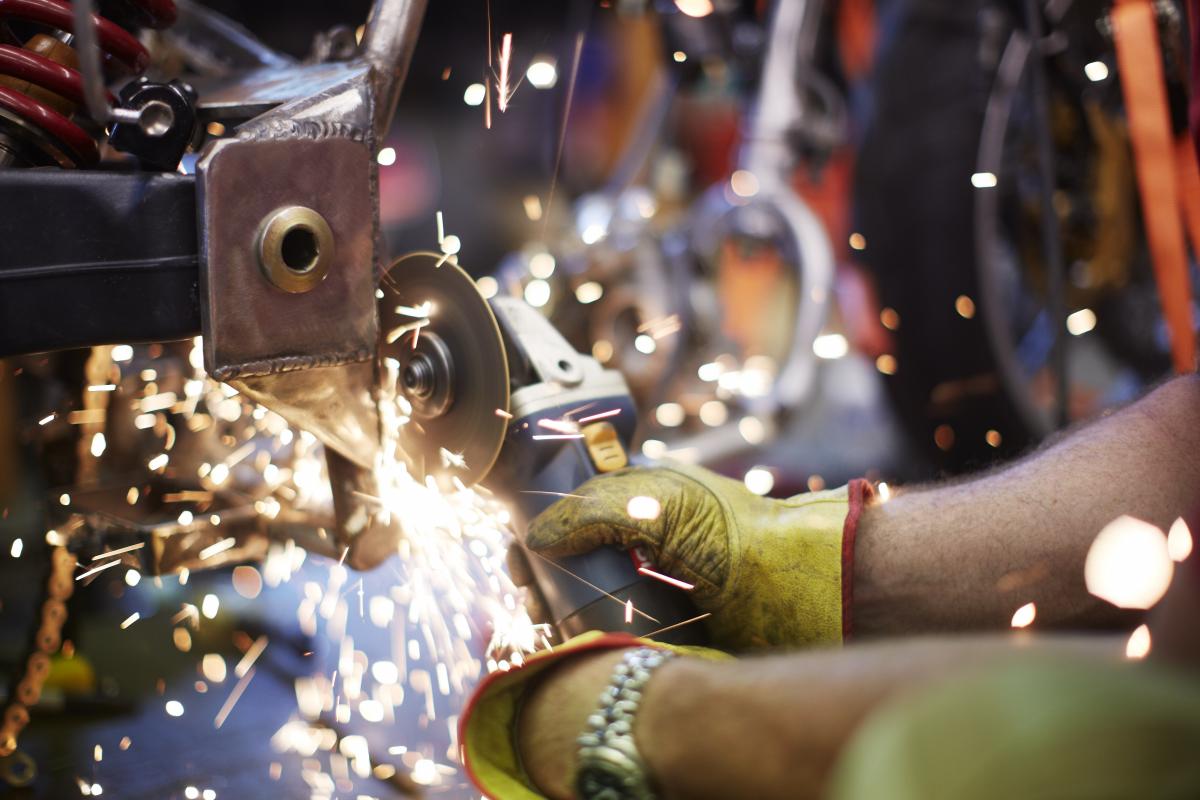 (Before it can be built up, it must be torn down.  A Classified Moto staffer takes the grinder to a donor bike.  Photo by Adam Ewing)
It's this mindset that makes it so difficult to walk into a dealership and find the exact bike you want. Even if manufacturers could keep up with trends, owners would still want to customize every detail. Individualism trumps trend, and individualism can't be churned out in bulk. To get what you want, you have to pick the parts yourself. You have to turn the wrenches. You have to twist the screwdrivers. In doing this, you achieve something no corporation can. If you're still on the fence about building your own bike, this is what you need to understand: 
Only an individual can build something individual.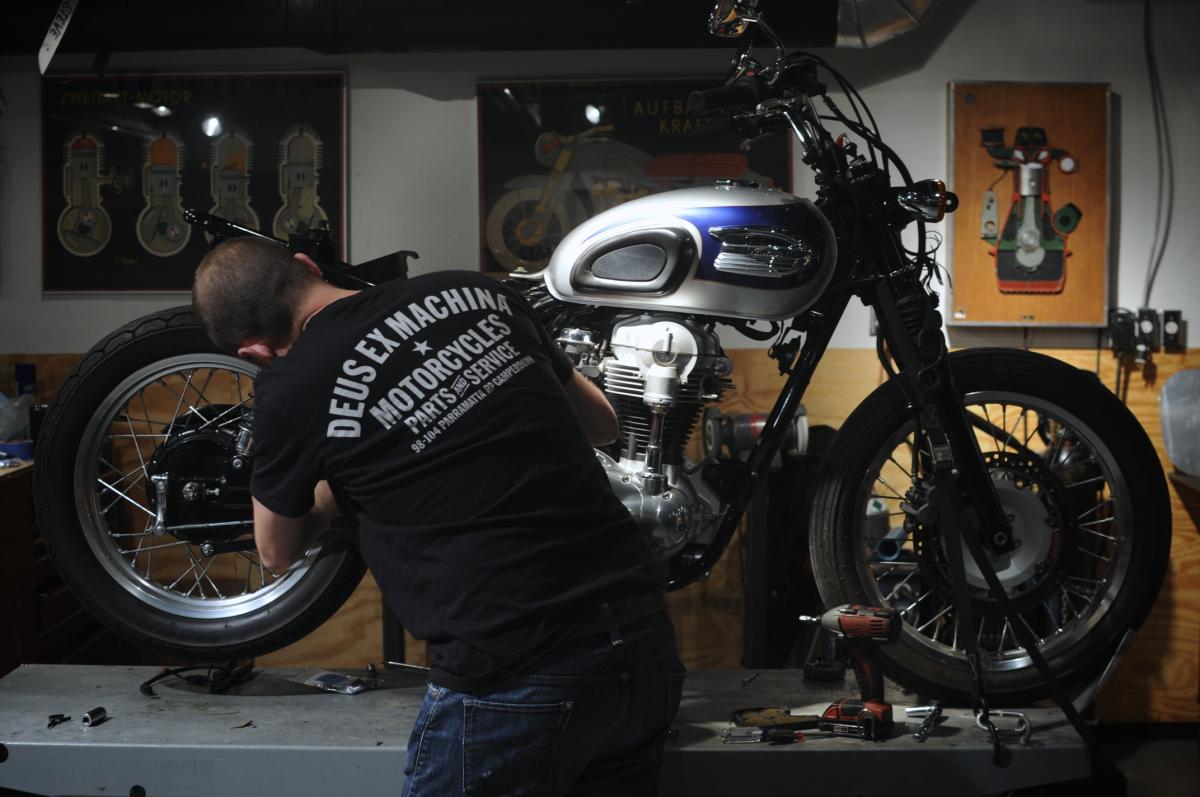 (Photo by Alan Stulberg)
If a mass-ufacturer was to rise up to meet the current trend, it would have to be via a choose-your-own-adventure platform with a never-ending line of aftermarket parts and a YouTube series. No one is succeeding at this. 
When it comes to flexibility, individuality, and even collaboration, artisanal motorcycle builders are in a better position to scratch a customer's itch than any manufacturer. Likewise, motorcycle buyers who ache for custom are going to have better luck with an artisan than the guy behind the parts counter at the Harley-Davidson dealership. He may know a thing or two, but he's not going to teach you how to weld, and he's not going to craft the one-of-a-kind red leather seat you'll be planting your ass on for the next two years. 
It's simple: outliers over suppliers.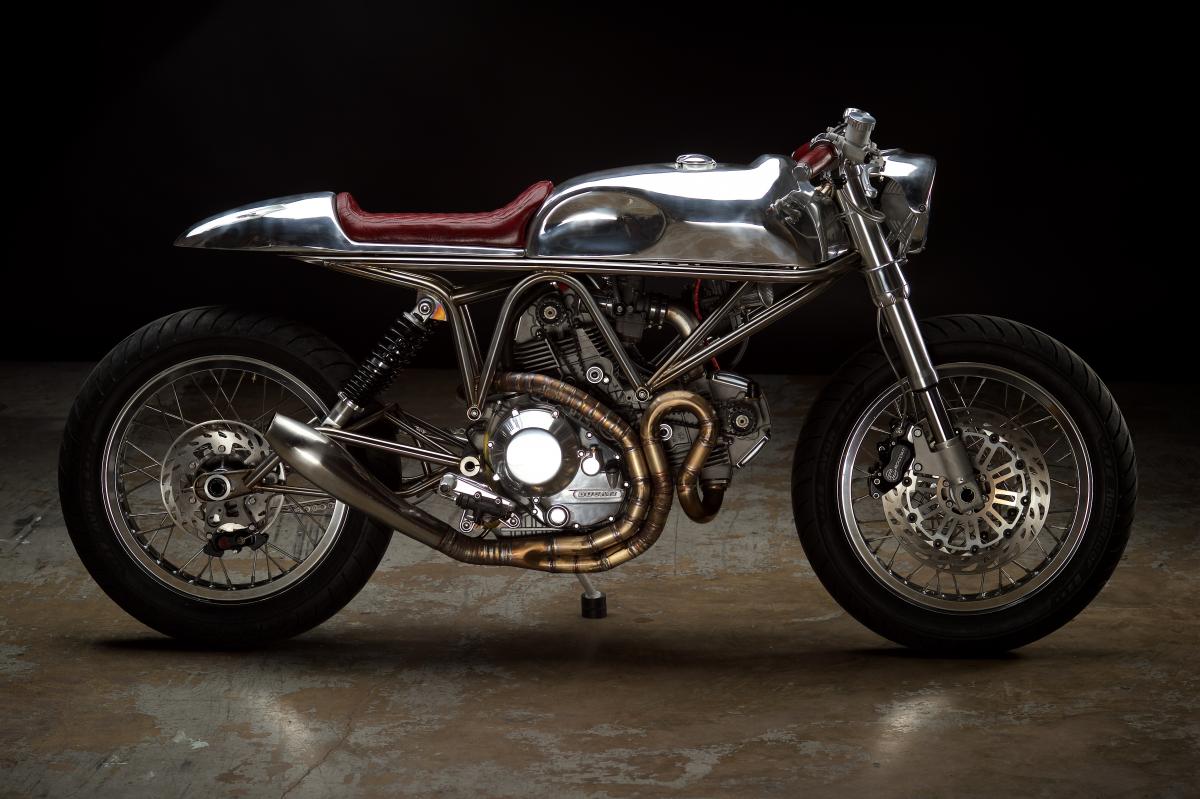 (The 1997 Ducati 900SS SP-JS3 by Revival Cycles demonstrates the team's taste for fast looks, a visual connection between the tank and tail, and smart use of color, all things discussed later on in this book.  Photo by Alan Stulberg)
And that's why this book doesn't focus on a single style or trend, but rather a collection of unique voices in custom motorcycle design.  
Yes, you will notice themes in the images in this book. Don't bother worrying about them. When a lot of individual choices are made, themes invariably appear. Trends are just an effect of those themes. They're a result. They only become homogenized when enough people stick to them.  
Don't be one of them. Trend isn't the point. Individualism is.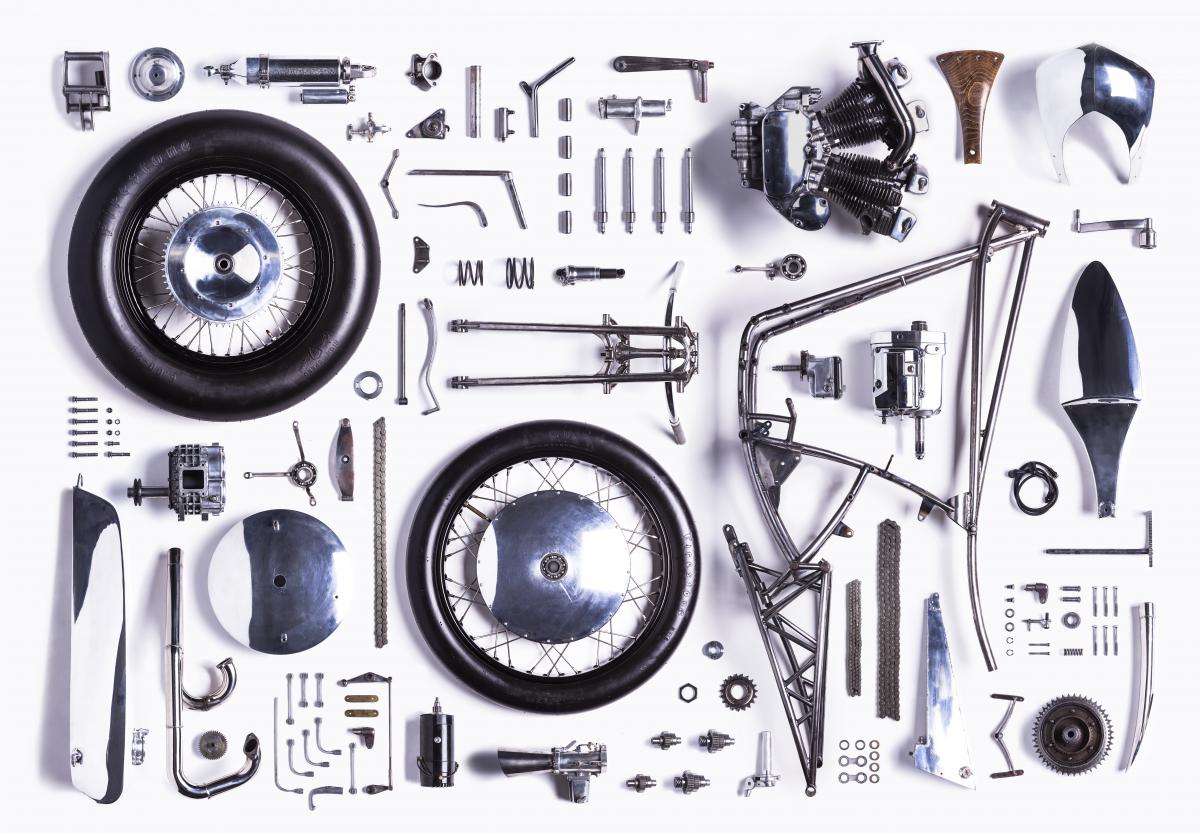 (Max Hazan's Supercharged Ironhead. Photo by Geoffrey McCarthy)
This book presents the concepts, the ideas, and the elements of motorcycle design so you can find your own voice. It's not about picking apart what makes a café racer a café racer—it's about picking the brains of some of today's most iconic motorcycle builders to pull out a model you can use in your own garage to create the thing unique to you.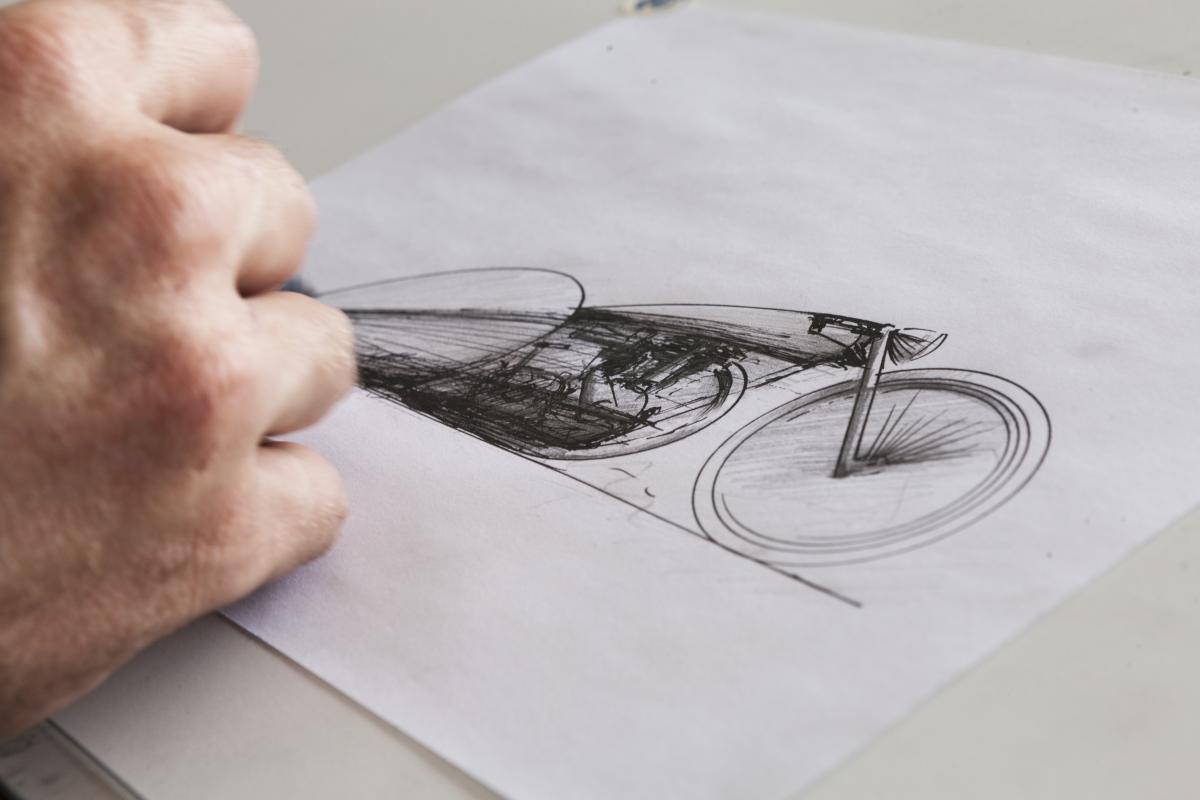 (Max Hazan. Photo by Geoffrey McCarthy)
CUSTOM DESIGN SUMMARY 
• Do what you want. 
• Only an individual can build something individual. 
• It's simple: outliers over suppliers. 
• Don't be one of them. Trend isn't the point. Individualism is. 
Pick up a copy of Robert Hoekman Jr's The Build on the Octane Press website.