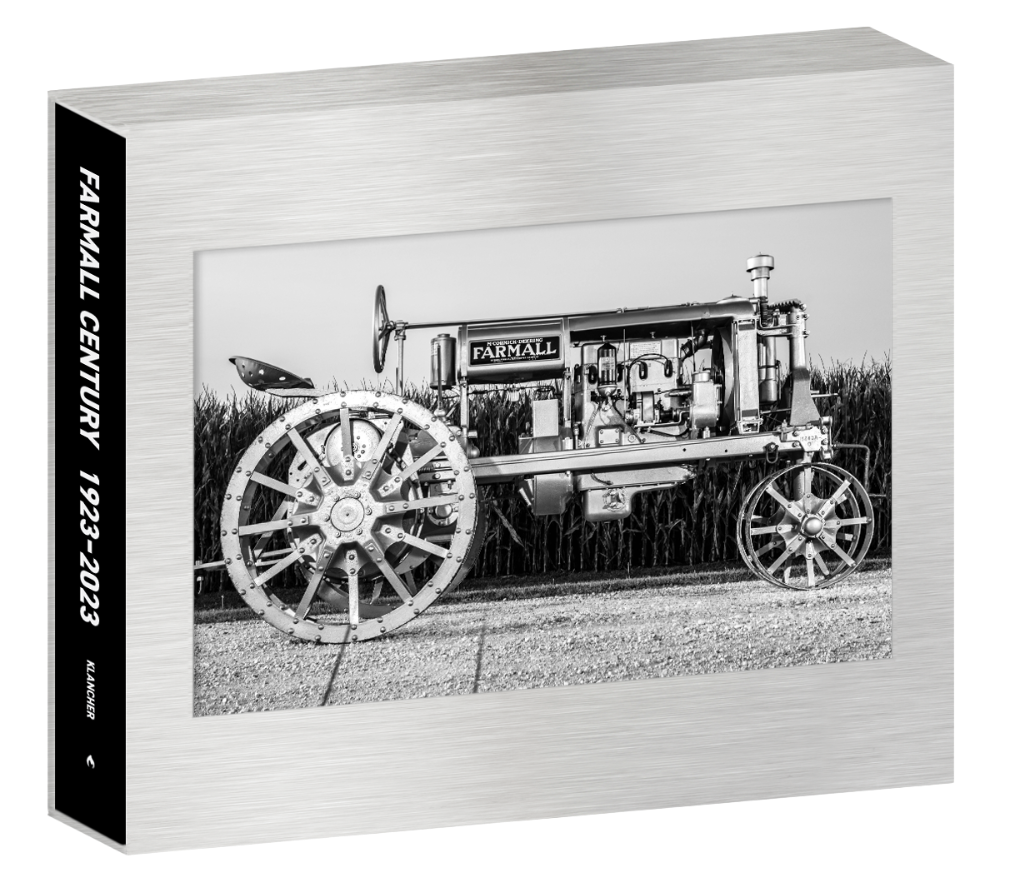 Farmall Century Anniversary Edition
$250.00
LESS than 20 copies remain--pre-order your Anniversary Edition today! Books ship late October 2023.
This stunning anniversary edition of Farmall Century is the finest example of bookcraft that we offer.
Presented in a brushed aluminum case, uniquely numbered and stamped vintage 1923 IHC logo. 
Book numbers start at QC501—the same numbering sequence as early Farmall tractors! 
The cover features a photograph of the iconic 1931 Farmall Regular (the 100,000th Farmall built) printed on a metal plate.
These stunning special editions weigh in at 11 pounds each! 
Available only at Octane Press and a few select retailers. 
The book contains the same extraordinary content as the Farmall Century Standard Edition, which includes: 
An intimate look at the creation and evolution of the Farmall tractor.
A mix of newly created images, gorgeous archival imagery, and engineering drawings and sketches.
Complete coverage of all IH tractors from the very first examples up to 1957 .
A visual guide to all post-1957 tractors to carry the Farmall badge.
Complete coverage of the IH crawler line.
Detailed coverage of how IHC was founded and formed, including a look at the history of the McCormick company.
Historical imagery and lush studio photography of rare machines hard at work in the fields, pastures, and farm settings.
Complete your Red Tractors collection with this extraordinary book!
Product details
Title:
Farmall Century Anniversary Edition
Publication date:
Tuesday, October 31, 2023
Dimensions
12.5 × 11 × 1.6 in