Natural Beauty vs. Ugly Reality
The Stunning Sights of Boliva - and its Not-So-Pretty Dark Side
Monday, June 19, 2017 - 13:45

On an 11,000 mile, 65-day motorcycle journey down the length of the South American continent, you would expect to encounter major obstacles like impassable mountains, axle-sucking mud, and bone-chilling temperatures. What you probably wouldn't factor in are interactions with the local population. The following is an excerpt from Colin Evans and Alfonse Palaima's new book,
Journey to the End of the World
, about their encounters with a local road block, as well as a spat with town drunks in Bolivia.
South of La Paz, we rode along the Rio Choqueyapu through a valley of small farms and then climbed up the first of a number of spectacular mountain passes where people were scratching a living on ever smaller and ever higher terraces.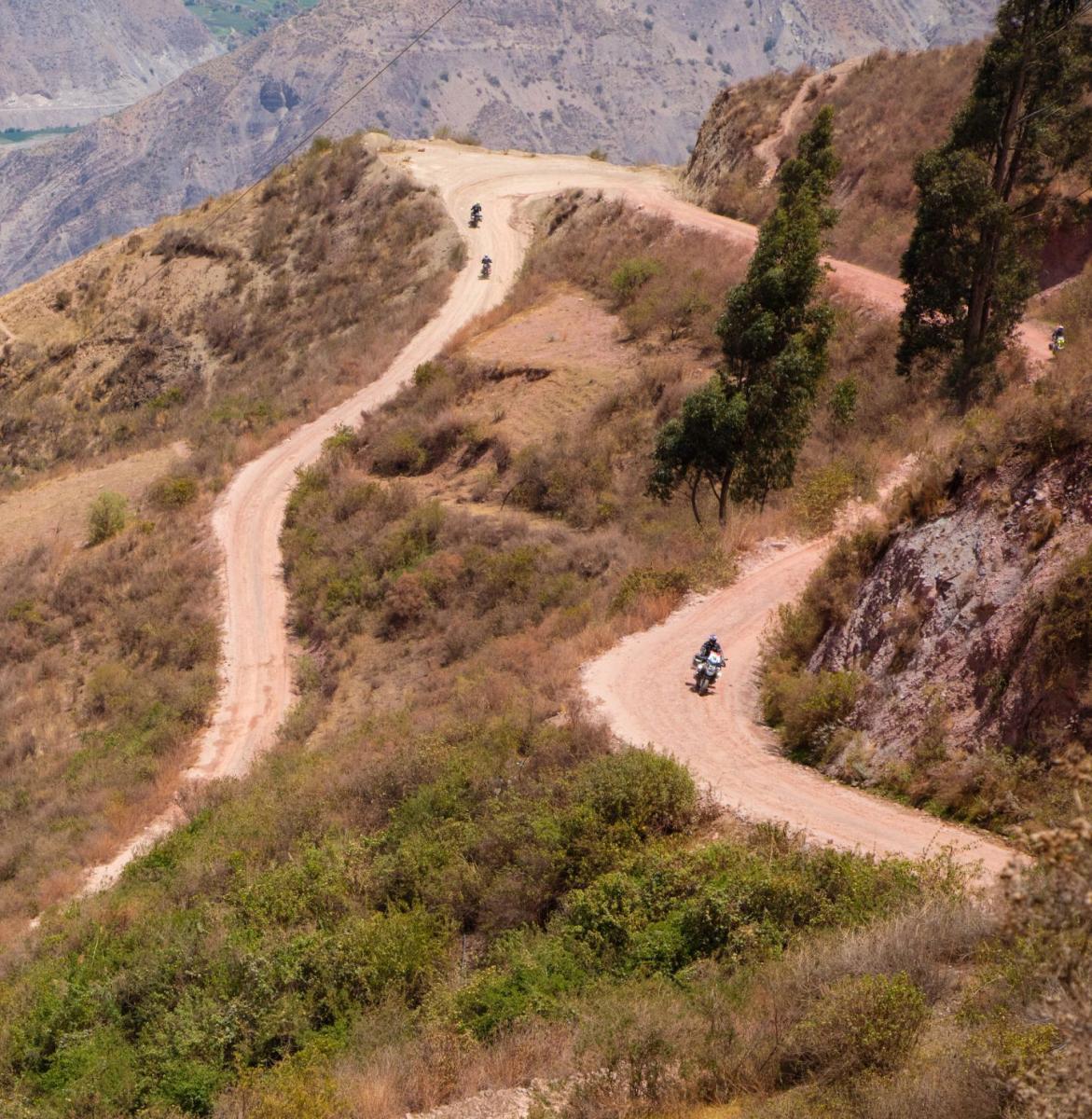 The road was dirt but well maintained and we shortly came across a large road crew repairing the surface. When they saw a group of gringos on large bikes, they decided that this was too good an opportunity, and blocked our path demanding a toll — literally, highway robbery. After a lot of back and forth we settled on 50 Bolivianos - about $8 - to be paid to the old gentleman leading the negotiation. There were at least 20 men in this group so we have no idea how the bounty was divided up.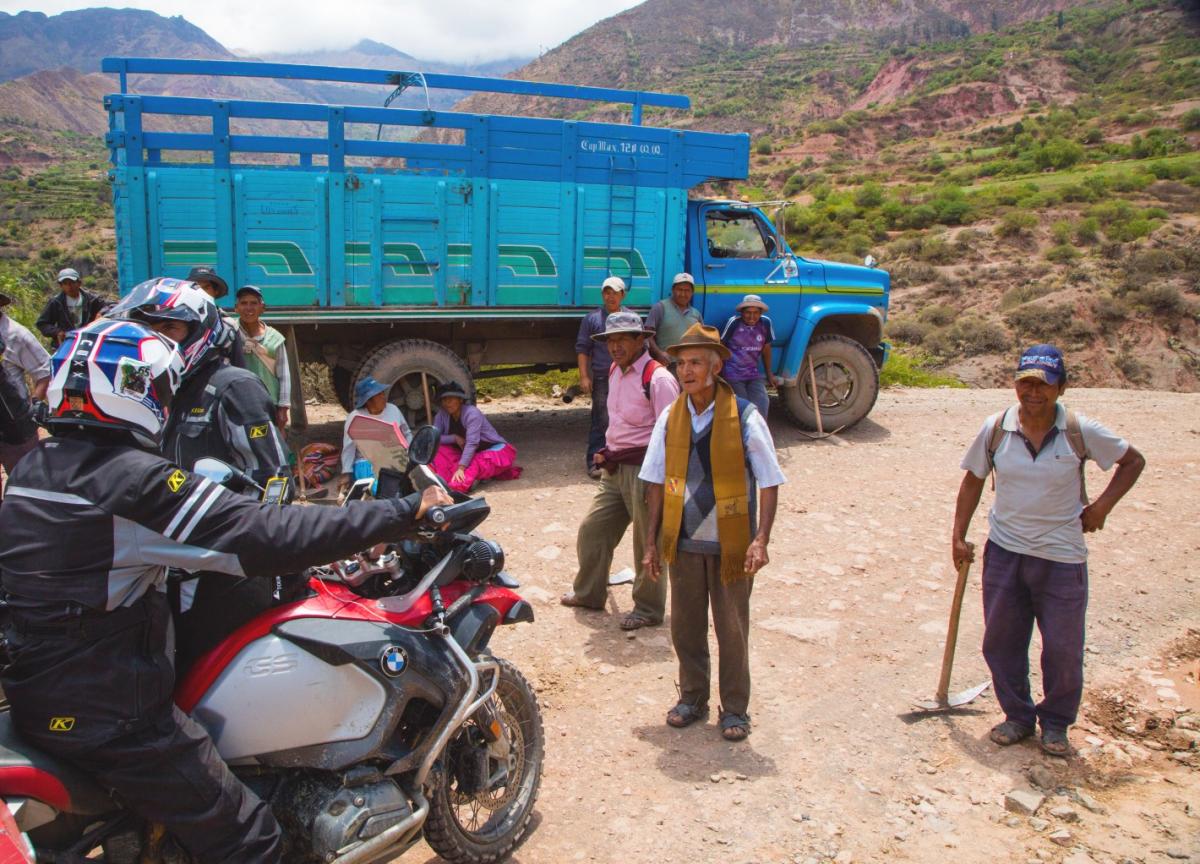 In Cohoni we stopped for snacks at the only cafe in town. As usual, a group of school kids swarmed around to ask what we were doing, and we handed out business cards with a map of the ride. At the other end of the plaza were some men and women sitting the shade of the church, passing around a large bottle of local moonshine. They had obviously been at it for a while, and were all very drunk. I went over for a chat, but declined a glass of the booze they offered me. One of the ladies, who was very well turned-out, in traditional clothes and a bowler hat, asked me to take a picture with her. She was well the worse for the alcohol, but still confided to me that I should not talk to the men... because they are all drunkards. Then she said I should pay her for the photo, as it was going "all around the world."
That last part was correct.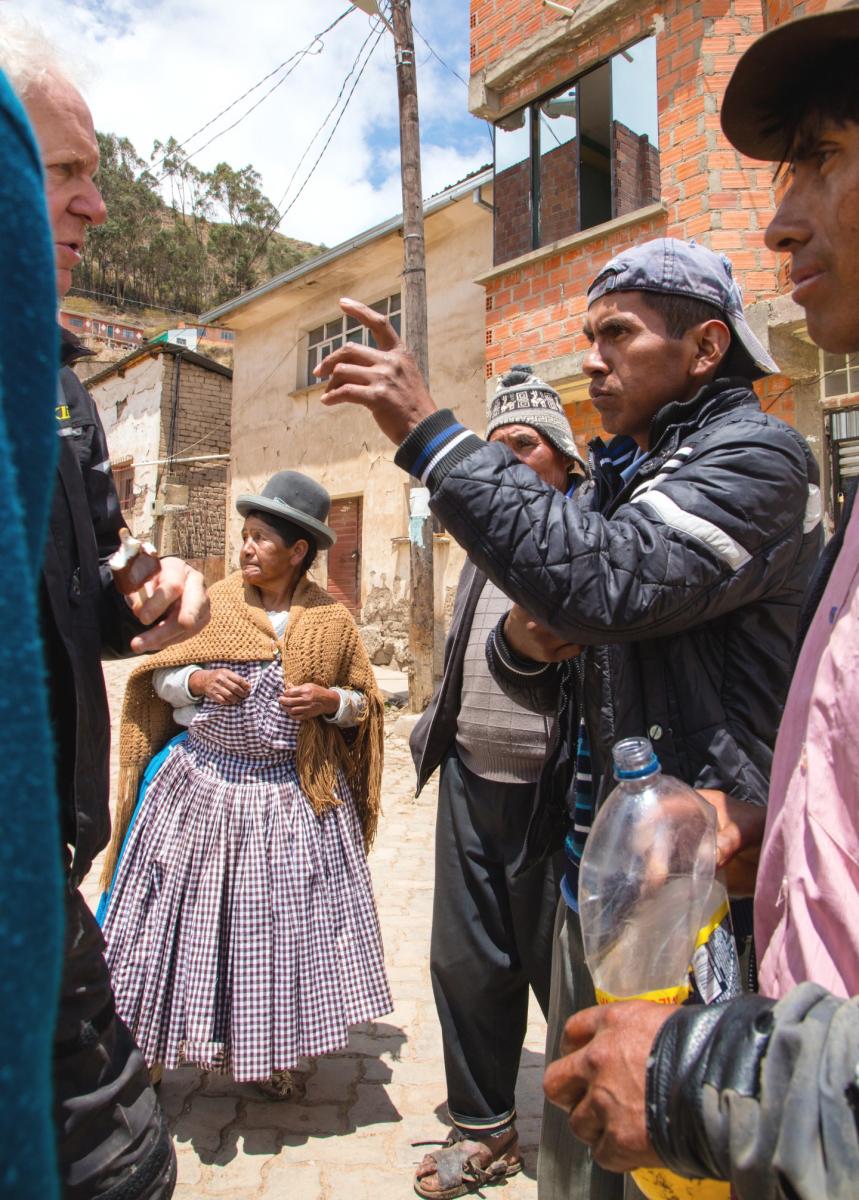 I gave her a couple of coins, but she thrust them back at me, saying she wanted 50 Bolivianos. Then the guy with the bottle chimed in, saying they wanted 100 Bolivianos. When I politely refused, a bunch of them grabbed my camera. Mind you, these are people who were used to manual labor, and they had very firm grips. I made it pretty clear that they were getting neither 100 Bolivianos nor my camera, but arguing with drunks is usually a one-sided conversation. With some help from my friends, I eventually secured the camera and started to walk away, but not before the old lady ran after me and pounded angrily on my back— presumably because she was too short to reach my head.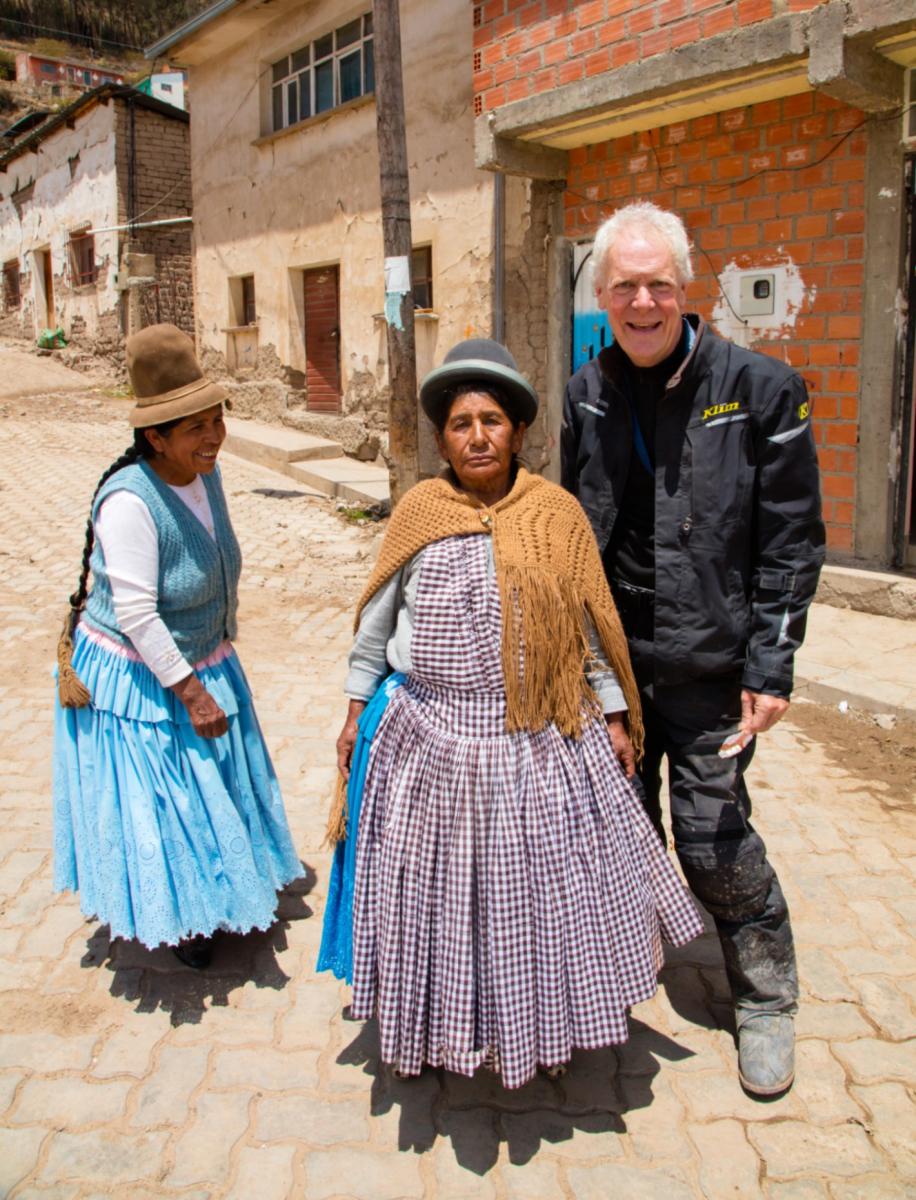 Of course, this disagreement did not end in tears: the author managed to hang on to his beloved camera, as well as a tasty ice cream treat (seen in his left hand)
More terrifying antisocial moments, sociological experiments and bold, beautiful photos from the epic Expedition 65 journey in South America can be found in
Journey to the End of the World
from Octane Press. Be sure to look for the Expedition 65 film about the trip from NorenFilms. See the trailer here: 
https://youtu.be/QYkC7g5NzAs
.