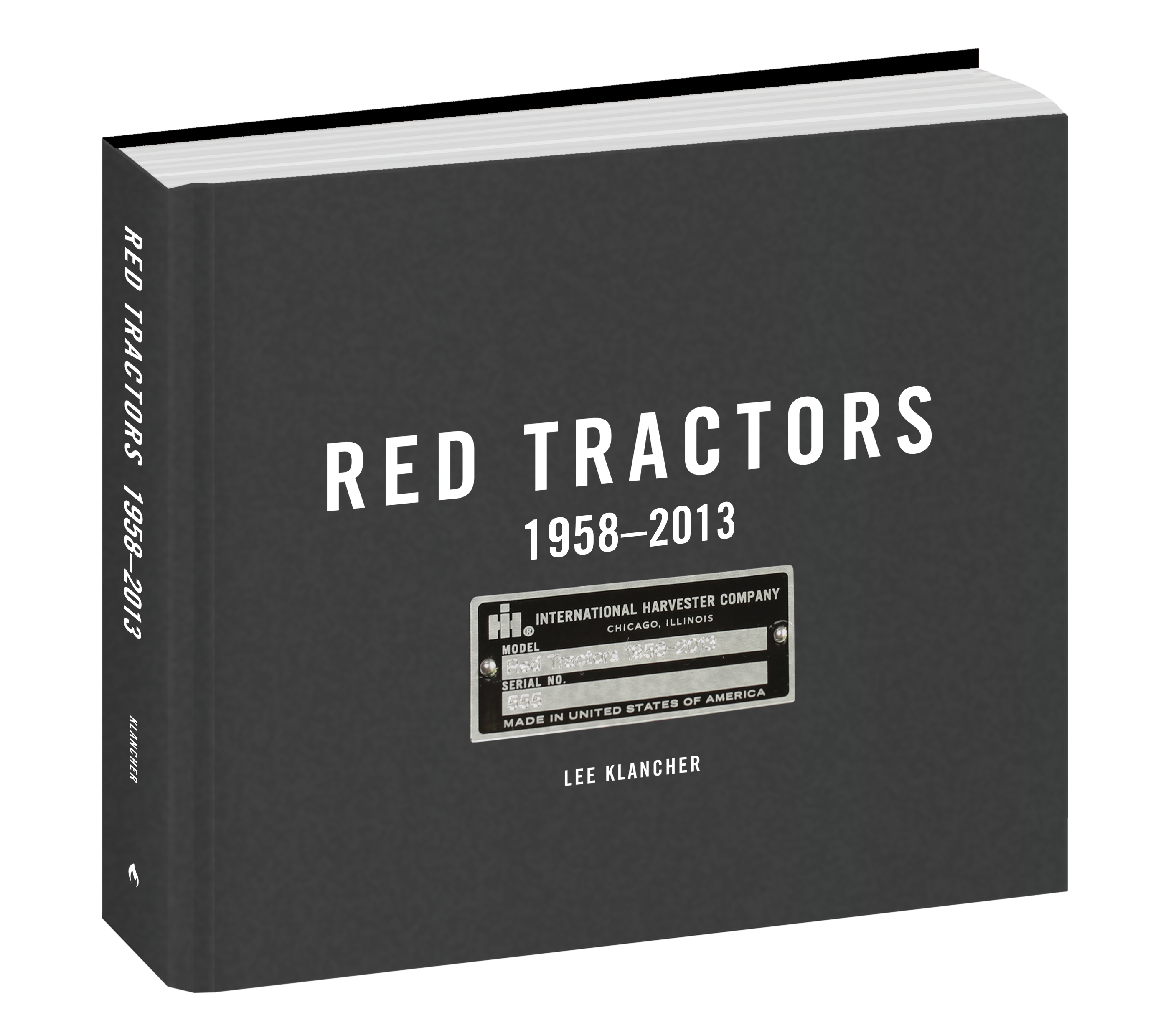 Red Tractors Serial Number Edition
$500.00
SOLD OUT! Limited copies of the exclusive edition of Red Tractors are still available. 

Our serial numbered books are the finest examples of bookcraft we offer. We make a limited quantity, and owners are listed on our book serial number registry. The books have the same amazing content as our award-winning trade edition, along with all of these great features:
One of only 100 units made, available exclusively from Octane Press
Authentic IH serial number plate with unique serial number stamped on the plate. 
Numbered certificate of authenticity
Gorgeous silver saifu cloth-covered clamshell box
Collector's Edition Features (included in Serial Numbered Collector's Edition):
Gorgeous leather-covered book in handmade clamshell case covered in black Saifu cloth with printed box interior. 
Four previously unpublished images of tractor prototypes which were never built. Each image is a heavy stock 8x10-inch photograph suitable for framing, with the story of the prototype's design, evolution, and ultimate demise printed on the back. 
Four images are available ONLY with the Collector's Edition and Serial Numbered Collector's Edition! These images will not be released to other media in any form! 
Regular Edition Features (included in Serial Numbered Collector's Edition):
This authorized history of International Harvester and Case IH tractors includes data and photos of every model built from 1958 to 2013, as well as in-depth information about how these tractors were designed and constructed. The story traces the innovations and struggles of the final days of International Harvester, and then the exciting story of the creation of the Case-IH Magnum, an innovative machine that blends some of the great engineering done by International Harvester in the their final days with thoughtful engineering additions and refinements from the newly blended team. With a mix of new photography of some of the most exceptional collectible models in existence along with hundreds of previously unpublished photographs, this thorough book is the most authoritative guide on red tractors ever published.
Design and development history of the tractors, with first-hand accounts from the engineers and other product-development specialists at IH and Case IH
More than 725 images of IH and Case IH tractors including previously unpublished concept drawings as well as images of prototypes, test mules and more
Information on North American, British, German, Australian, and French models from the leading experts on red tractors.
There are three remaining matched SERIAL NUMBER SETS (numbered 558, 559, and 582). These matched sets include the serial number editions of Red Tractors, Red Combines, and Red 4WD Tractors with the same serial number.