Steiger-built IH Tractors
An Excerpt from Red 4WD Tractors
Wednesday, November 1, 2017 - 11:45

This excerpt is pulled from Red 4WD Tractors, by Lee Klancher et al. This excerpt features the origins of the Steiger-built IH Tractor: not only the most significant contract-build deal in Steiger history, but the company's saving grace. Find more insider info on all your favorite industry leaders including Steiger, International Harvester, Case, and Case IH, in Red 4WD Tractors.
 
Also, take advantage of our current Fall Holiday Specials including the $125 Red Book Triple Combo (Red 4WD Tractors, Red Tractors, and Red Combines) and the $60 Red 4WD Tractors & 2018 Farmall Calendar Combo.
             According to the details in the 1977 court case,
U.S. vs. IHC and Steiger
, the Merchants National Bank recommended in May 1972 that Steiger sell the business and "get out before [they] go into worse debt."
             The only thing that kept the company afloat in 1972 was the relationships it had with manufacturers selling contract-built Steigers. The company borrowed $250,000 from Allis-Chalmers in September 1972 and another $200,000 from Canadian CO-OP [Canadian CO-OP Implement Limited] in October 1972.
             Steiger's machines were still known as the Cadillac of farm tractors, and they continued to be the rugged, powerful, and innovative machines created by Douglass and Maurice Steiger in the family barn. Without an influx of cash, however, Steiger was in serious jeopardy of disappearing from the face of the earth.   
The Harvester Contract Build
             Gene Dahl [Steiger CEO] had kept Steiger alive with contract build agreements signed with Canadian Co-Op and Allis-Chalmers in 1971. In May 1972, the most significant contract build in Steiger history was signed. According to details in the 1977 court case
U.S. vs. IHC and Steiger
, International Harvester agreed to purchase 925 tractors over a three-year span: 225 the first year, 325 the second, and 375 the third.
             The deal was a critical one, and Steiger put together a team that was a blend of the company's metalworking veterans and a sharp young mind to deliver the prototype.
             Paul Nystuen was nearing graduation (or finished with) his undergraduate degree in mechanical engineering at North Dakota State University, and he was hired back to work on a small team assigned to a hush-hush project for Steiger in the summer of 1972.
             "We got on a secret project," Nystuen said. "It was myself, Jerry Joubert, and Al Lieberg. Jerry and Al were both experimental shop personnel, could do everything: cut, weld, you name it. I was the engineer. We were set up in a building very close to the Steiger plant, and we were isolated. Nobody else was supposed to get in there, and I ended up drawing up a frame structure for the International 4366."
             The building had been used to build Ridge Runners, a tracked vehicle built by a small company that Steiger acquired in early 1972 and sold off a few years later. Nystuen remembers one of them used in the shop. The space proved a good one for the men to create the new machine for International Harvester.
             "International, they provided and wanted their own axle, their own engine, and wanted some of their own styling, but as far as the frame and some of that, it was supposed to be very similar to the green Steigers, only with the IH look to it, the styling," Nystuen said.
             Harvester specified an IH axle and wheels as well as a paint scheme, graphics, and the hood design. "I did all the details," Nystuen said. "Then Al and Jerry Joubert . . . built the thing and we were set up in this shop behind the main plant."
             Nystuen recalled that his skills had improved since he drew the first Wildcat for Steiger, and his drawings were much more precise and easy to use in production. One of the details he recalled best is the result of a mistake he made in his drawings.
To find out just what mistake he made, check out Red 4WD Tractors, packed with extensive interviews, stunning original photography, and lots more behind-the-scenes intrigue.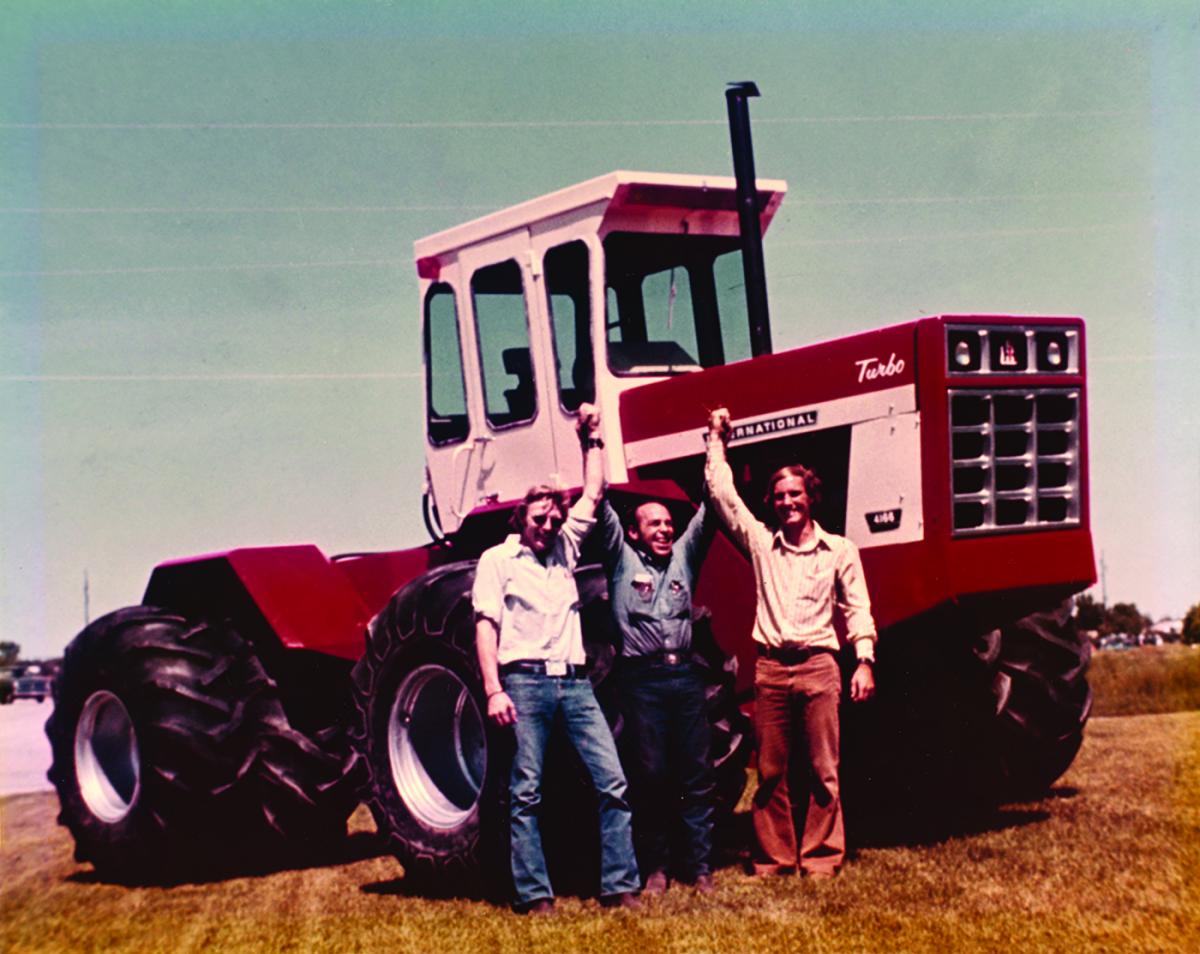 In a secret garage in Fargo, young engineer Paul Nystuen worked with veteran builders Jerry Joubert and Al Lieberg to design and assemble a four-wheel-drive tractor for International Harvester. 
Paul Nystuen Collection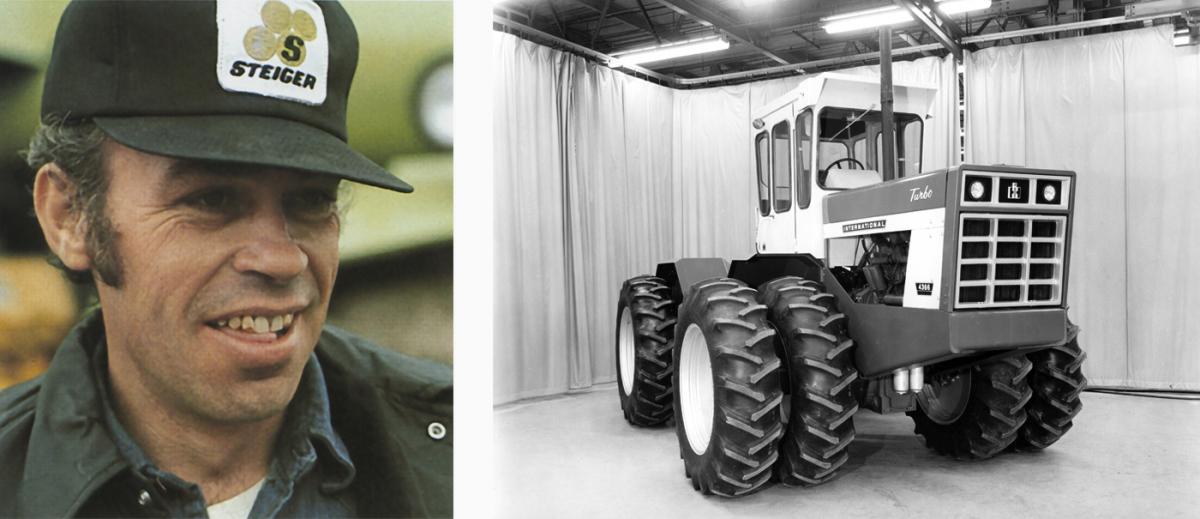 Left: 
Many of the early Steigers were laid out by Jerry Joubert, who was a wizard at working with metal. Joubert came up with the design of some of the heavy steel frames of the Series I machines by hand. 
Wisconsin Historical Society / 129099 
Right: 
The Steiger-built 4366 photographed in January 1973. The contract with Harvester to build this tractor was one of the most important deals in Steiger history, providing the growing company much-needed capital and guaranteed sales. 
Paul Nystuen Collection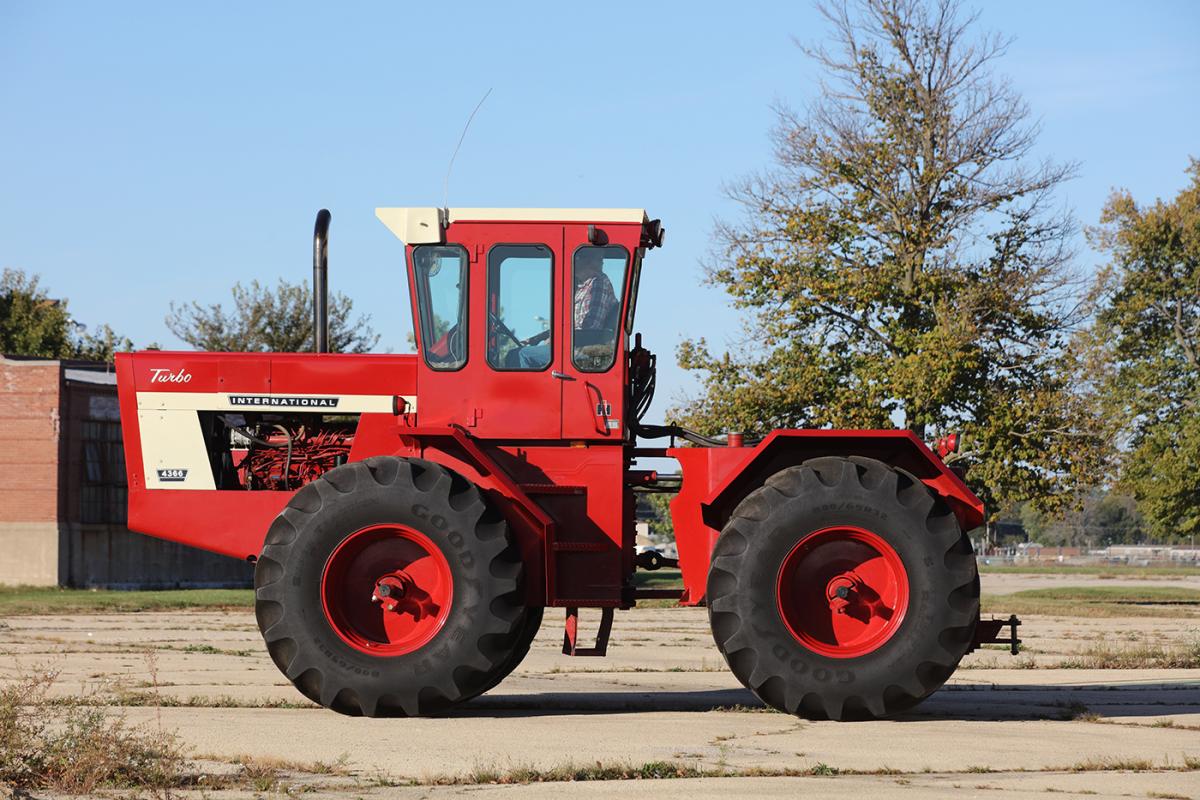 This IH 4366 is owned by Jerry Kuster of Galva, Illinois. 
Photo by Lee Klancher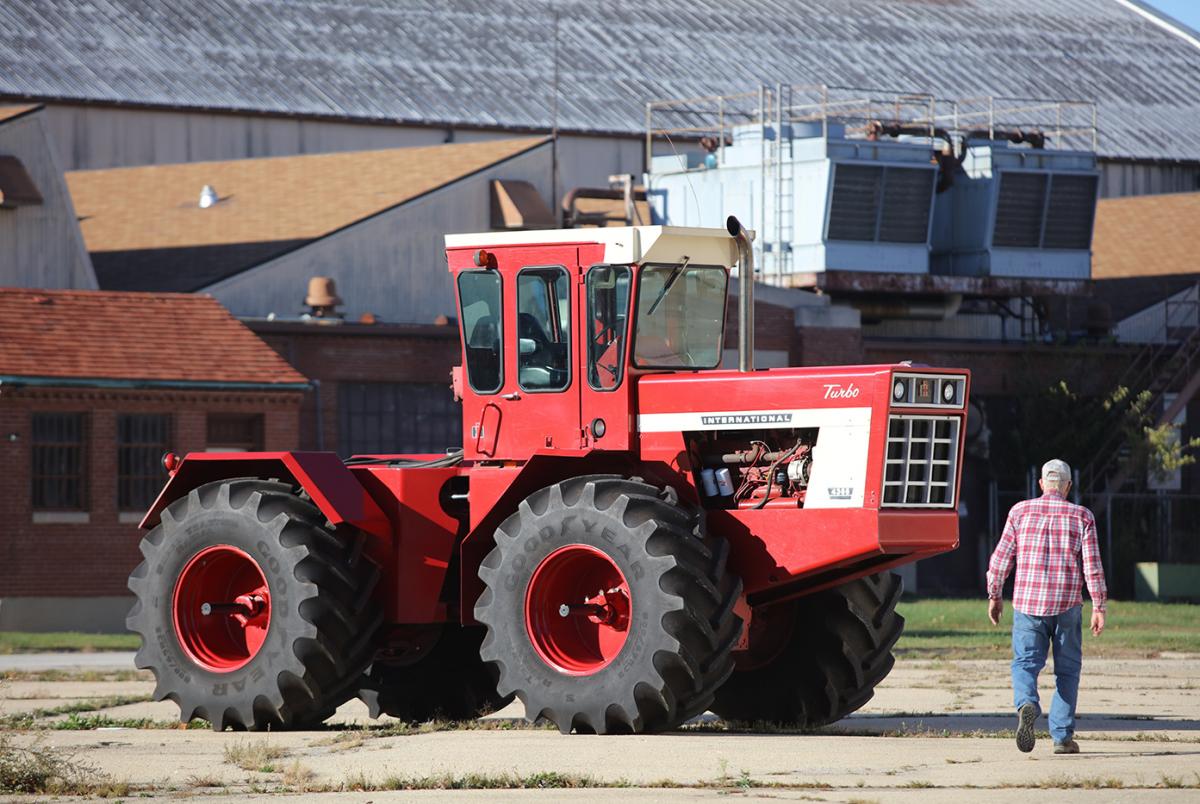 IH 4366, owned by Jerry Kuster of Galva, Illinois. 
Photo by Lee Klancher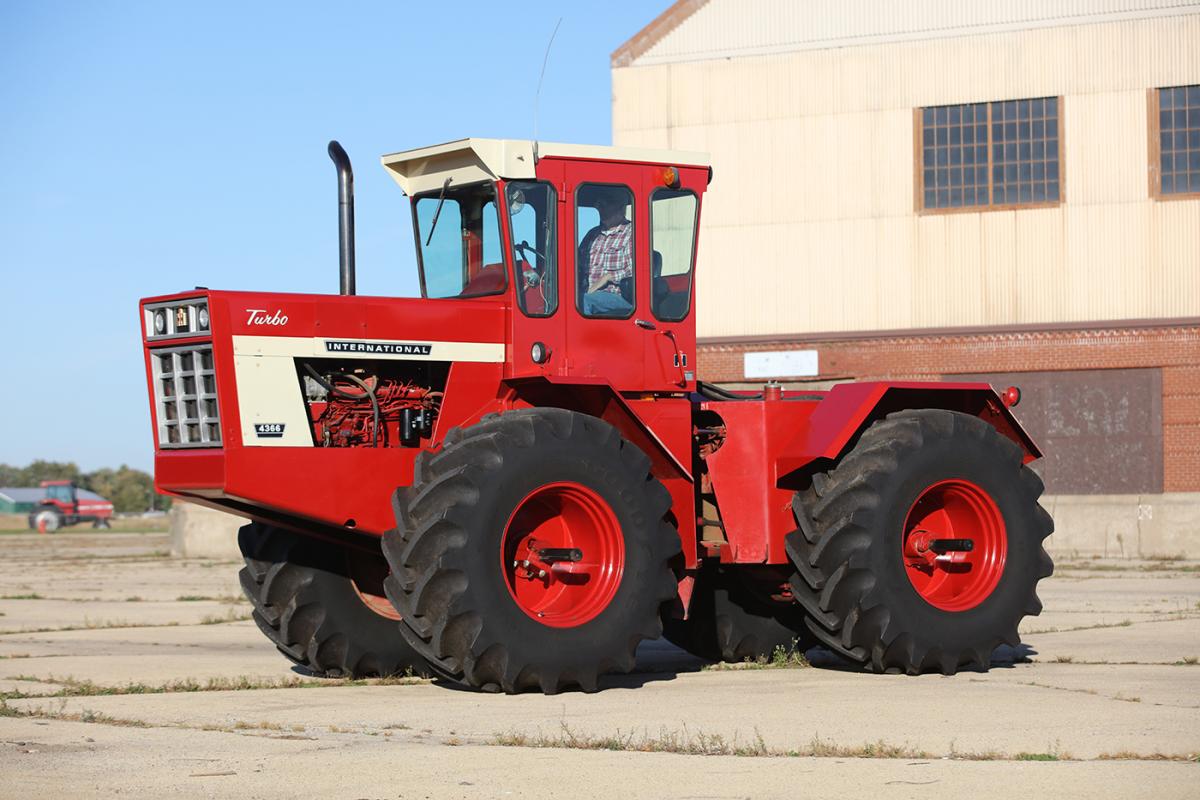 IH 4366, owned by Jerry Kuster of Galva, Illinois. 
Photo by Lee Klancher