Wednesday, March 10, 2021 - 06:18

This article was originally published as a feature in the Ageless Iron section of Successful Farming magazine, where Lee Klancher is a regular contributor.
The red tractors of today would be an entirely different animal if not for three helicopters, a brilliant engineering leader, and a fateful tour of a high-tech facility tucked in the Chicago suburbs.
The story of this day starts with the brilliant Dr. Glenn W. Kahle (1934–2014), who was a key engineer on the John Deere advanced engineering team in the 1960s and 1970s. Dr. Kahle was lured away from Deere to lead the International Harvester (IH) engineering team in the late 1970s, a time when the charming and mercurial IH CEO Archie McCardell had been brought in from Xerox to revitalize IH with new technology.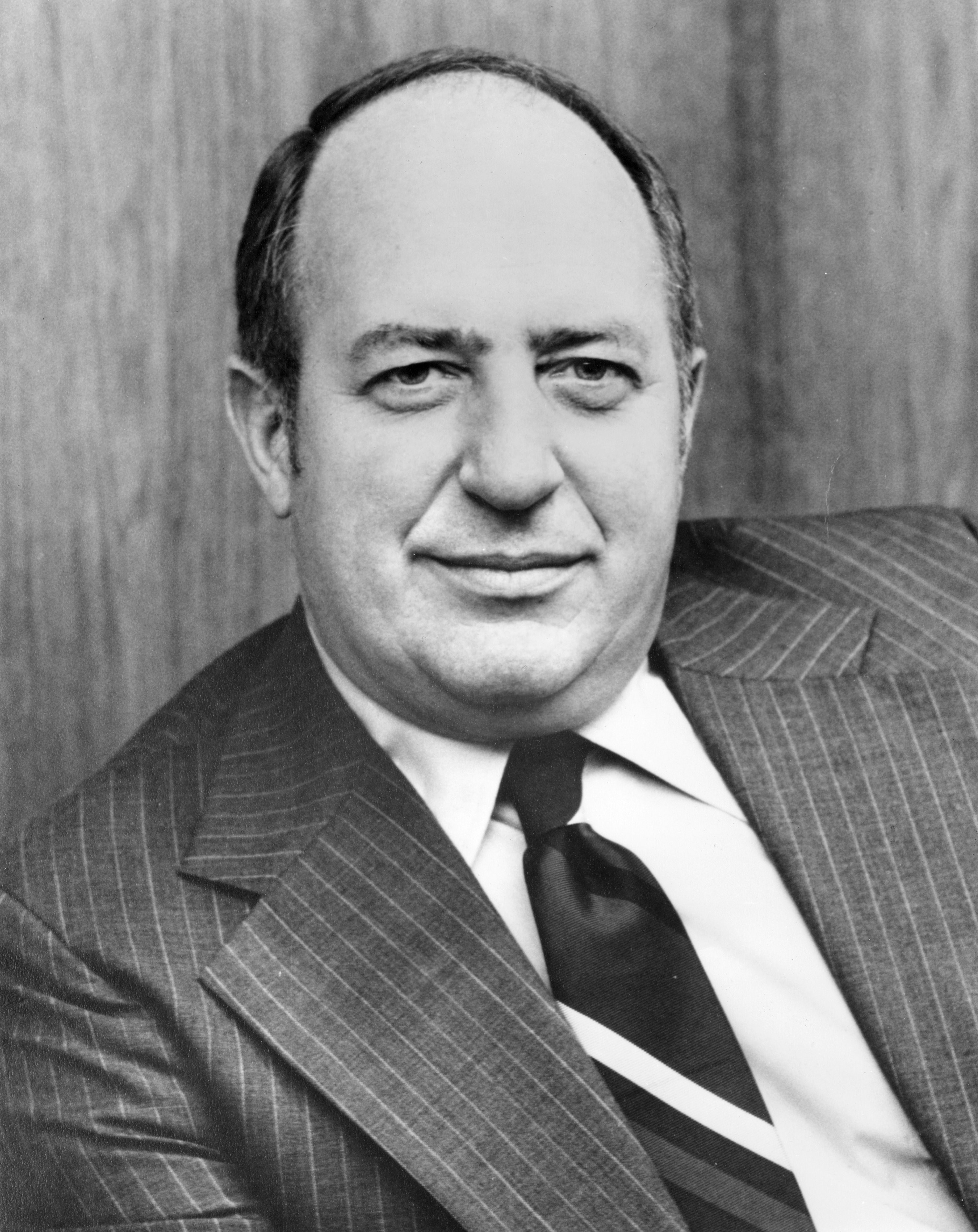 Archie McCardell joined Harvester in August 1977 and soon moved up to CEO. A charismatic leader, he oversaw the most tumultuous portion of Harvester's history. Wisconsin Historical Society / 23051
Kahle recalls talking with fellow vice president Bob Potter about the high level of funding McCardell had at the time. "I don't know where [McCardell] gets it," Potter said, "but he's got a money tree in his backyard and every time I need some money he just goes back and shakes it."
McCardell is not an angel in the story of IH, but his money tree was the right move. The 1980 IH annual report shows investment at Harvester was at its highest level in history and that capital expenditure increased 77 percent over the previous year. A good portion of that money was spent developing a new high-horsepower row-crop tractor. Some of this technology appeared on the new-for-1981 88 series, and much more was developed behind the scenes.
Early in the 1980s, the money tree dried up when the farm economy crashed. As farms across America failed or struggled, a combination of IH's high debt load and the plunging sales of new equipment put the company into survival mode.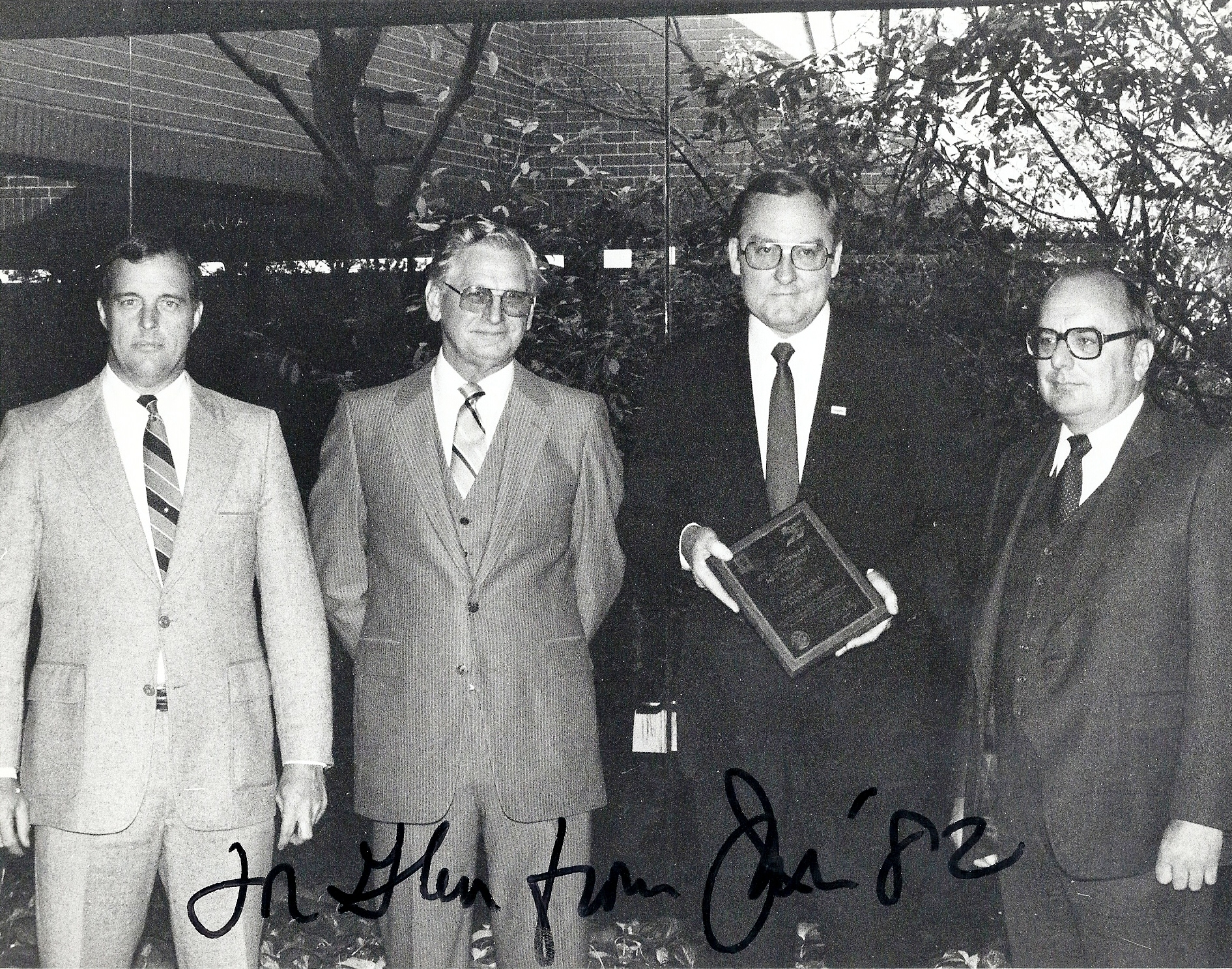 Dr. Glenn Kahle, head of IH engineering (far right) joined IH in the late 1970s and led the efforts to develop new technology that last into the early 1980s. Kahle Collection
Executive and author Gerry Salzman worked in the IH sales department in the early 1980s. He saw his department decimated from layoffs. "That was a tough period of time, and you really said, 'Should I stick [it] out? Shouldn't I?'" Salzman said. "It was tough on marriages; it was tough on relationships. And there was a lot of suggestion by family and friends to say, 'Why are you doing this? Why don't you do something else?'"
By 1984, IH was barely standing, and was forced to sell their agricultural division to Tenneco, which merged them with J. I. Case to create Case IH.
Tenneco CEO James Ketelsen (1930–2017) had been with J. I. Case since 1959 and had become the CEO by age thirty-six. He oversaw the merger of J. I. Case and IH's ag division, and his approach was oriented towards J. I. Case, which was by far the smaller company with fewer products, a much smaller dealer network, and less advanced equipment. Ketelsen and his management team badly misjudged the customer and employee loyalty to red equipment, and blunders such as introducing the first "new" Case IH tractor in a white and orange paint scheme are glaring examples of the mistakes that were made (this introduction was done only at an internal company presentation, and the reception was so disastrous Case IH quickly decided to paint their machines red).
A few days after the sale of IH's ag division to Tenneco was made official in the fall of 1984, Ketelsen dispatched a team to speak to the IH engineers in their engineering facility in Hinsdale, Illinois. They brought the IH team leaders into the conference room and told them that the engineering center at Hinsdale would be closed and some of the engineers would move to Racine and the rest would be let go.
Dr. Kahle was horrified. He recalled immediately getting on the phone and inviting Ketelsen to come down and tour their engineering facility in Hinsdale before closing it. Ketelsen agreed. When he arrived, he showed up in style.
"He flew into Hinsdale in three helicopters," Dr. Kahle said. "They landed right outside my office. They were in formation—he was in the front helicopter. His helicopter set down first and the other two landed behind him. It was like the Queen of England or the Pope came to visit."
Dr. Kahle took Ketelsen on a three-hour tour of the facilities. He had key people stationed throughout the plant, showing off upcoming projects and the facilities.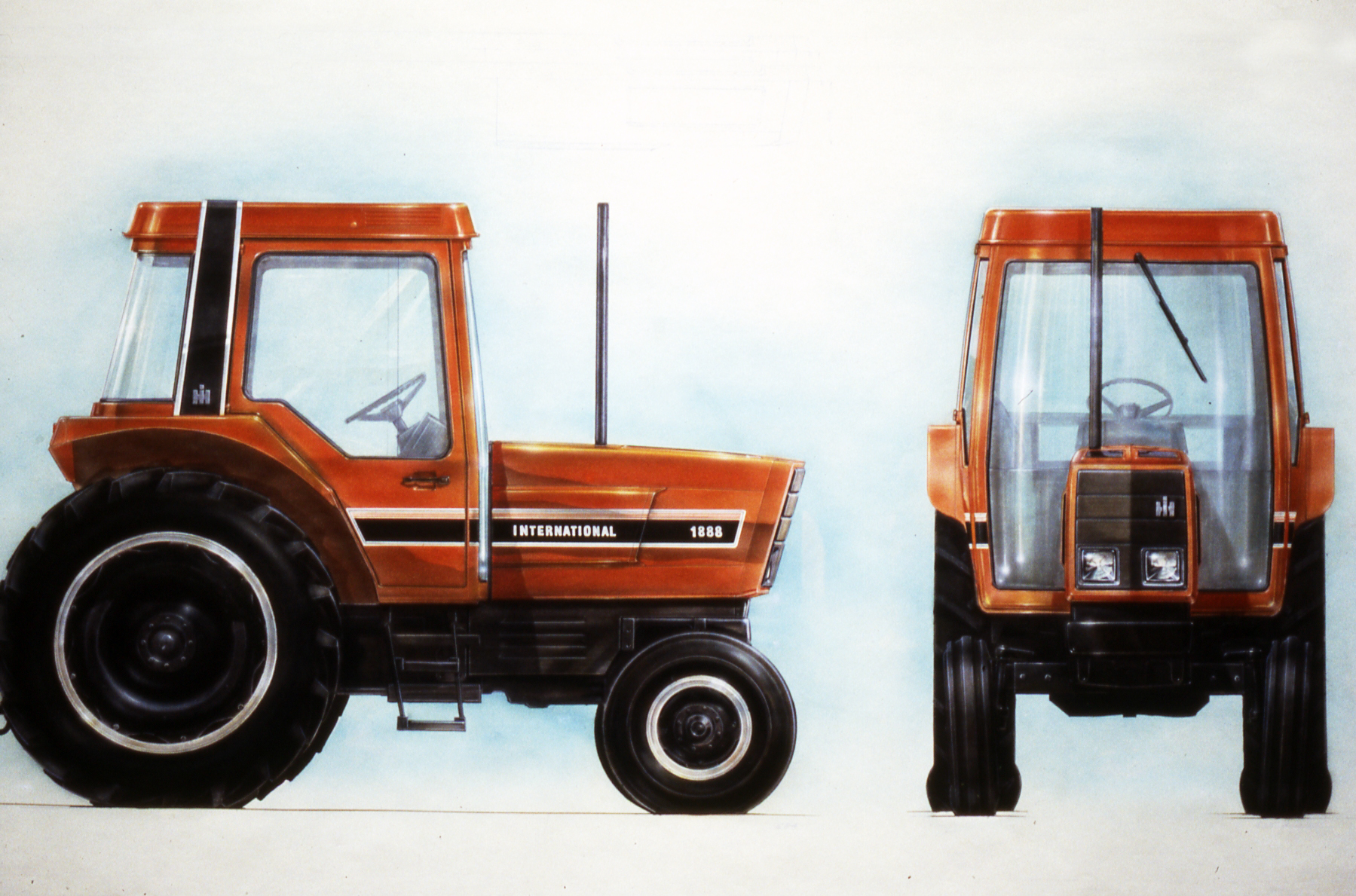 Another feature Harvester designers wanted to add was a new cab, so they commissioned Porsche to design a unit. Tony Lapine, head of Porsche design at the time, helped create a cab that was used on the 85 series. This early sketch shows the C85 Porsche cab on a very early 50 series prototype. Gregg Montgomery Collection
Ketelsen saw the climate-controlled chamber big enough to hold a tractor that could be cooled to minus 40 degrees Fahrenheit to test cold-starting. He saw rooms with salt baths that could simulate forty years of bad weather to test electronic components and corrosion. He saw an acoustic chamber filled with noise generators and used for noise measurements. In that space, the Harvester engineers had a new cab.
"Cab noise measurements at that time were about 100 dBa," Kahle said. "We had one that was 82 or 83. Getting in was like setting out in space. He got in and out of that one about three times."
They IH team also showcased the new technology—including the nearly complete design for a new high-horsepower tractor line—that they had created with McCardell's money tree.
After his visit, Ketelsen got back in his helicopter and went home. The next day, he declared that the new Case IH engineering team would be based at the research center at Hinsdale. The J. I. Case engineers would move there, and Dr. Kahle would lead the engineering team (making him one of the only IH vice presidents to survive the merger).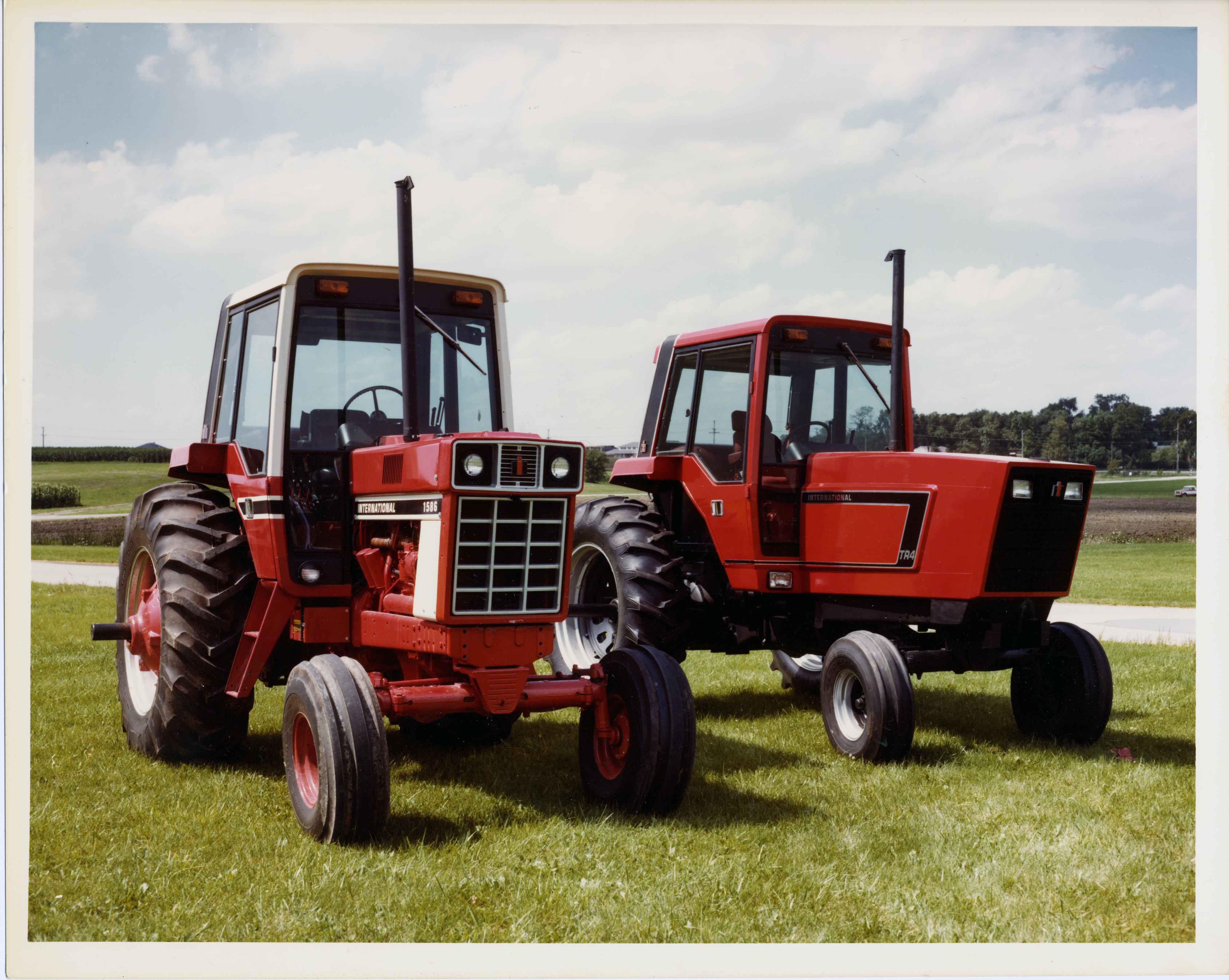 The early mock-up of the new 88 series tractor design was photographed next to the at-time current models, the 86 series. Penned by Gregg Montgomery, the new design had a space age appeal and raised the bar in the industry for tractor exterior styling. Gregg Montgomery Collection
Dr. Kahle would go on to use the new technology built using McCardell's money tree to create the Magnum tractor, which is widely credited with saving Case IH from going under during the harsh economic conditions of the late 1980s.
The engineering center became referred to as Burr Ridge rather than Hinsdale, but the buildings and center remain much as they were and, to this day, red tractor advanced engineering takes place in this historic center.
If you would like to read more stories like this one, check out the Related Books linked below.