International Harvester Goes to War
Farmall Century: 1923–2023
Wednesday, March 10, 2021 - 06:18
The following is an excerpt from Farmall Century: 1923–2023 by Lee Klancher. The 100th Anniversary of the revolutionary Farmall tractor is celebrated in this authoritative model-by-model history that traces the evolution and design of the most significant farm tractors of the 20th century. In this segment, read about how International Harvester supplied crawlers for use in World War II.
Crawlers Galore
By the start of WWII, International Harvester was already a big player in the agricultural and construction crawler markets. It had a wide range of highly regarded tracked tractors in production when the US entered the war, and military and civilian government agencies took full advantage of that. At first, civilian tractors were purchased, but later the types, sizes, and uses were standardized for the branches, and IH updated its products to better suit military needs.
The military broadly categorized crawlers three ways, ordnance (artillery) or general-purpose crawlers, crawler cranes, and bulldozers. IH built diesel- and gas-powered crawlers and, generally speaking, the US Navy/USMC preferred diesel engines and the US Army preferred gas engines for units operated in theater.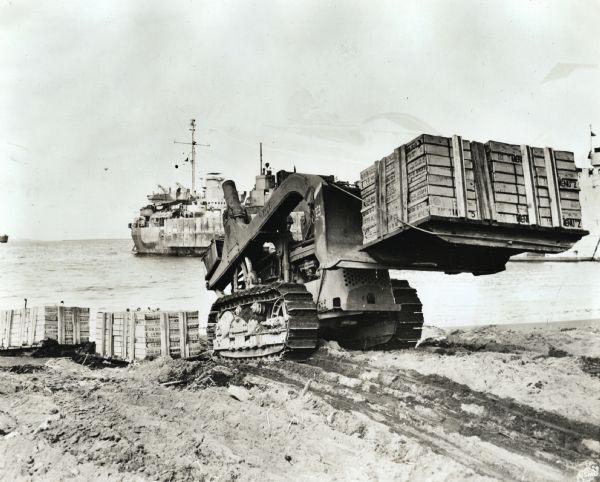 Traditional low-speed crawlers were broadly categorized by capability—light, medium, or heavy—and given an M-number. The light, medium, and heavy categories would each have an M-1 version, but they could be from several manufacturers. In the M-1 heavy tractor category, for example, were tractors from International Harvester, Allis-Chalmers, and Caterpillar, each different but with standardized military features such as towing apparatus, seating, and lighting. A military unit could be issued an M-1 heavy tractor of any make, though there was usually an attempt to issue one brand within a general operational area to ease parts logistics problems.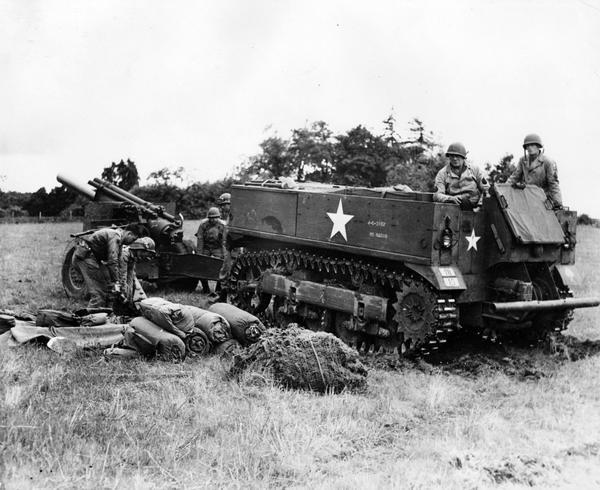 Before the war, large artillery pieces were towed by heavy trucks on improved roads and by crawlers in rough terrain. Trucks were needed because crawlers had top speeds under 10 mph, so timely transport often required switching back and forth between truck and crawler according to the terrain. Besides the truck and crawler, another truck and trailer was needed to haul the crawler over the fast portions so it arrived at the rough terrain at the same time as the gun.
The answer to this inefficiency was found early in the war, with a series of unarmored high-speed tracked tractors that used the running gear of tanks. That development resulted in the 13-ton M-5, 18-ton M-4, and 38-ton M-6 high-speed tractors, each type built by a different manufacturer. IH was approached to build one category in August 1941, and the result was the very successful and highly regarded 13-ton M-5 high-speed tractor. It was not originally designed by IH, though they added some refinements. It became a mainline unit for the US Army, putting IH on the military map.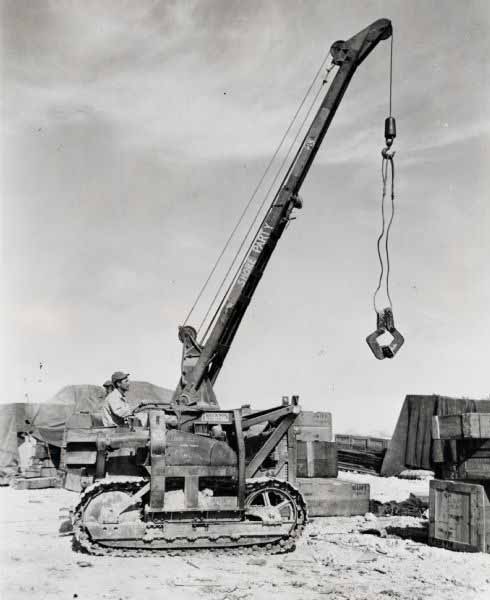 For more stories like this one, check out the related books linked below.