Steiger's Big Jack
Excerpt from Red 4WD Tractors
Wednesday, July 5, 2017 - 14:45

The following is an excerpt from the new book Red 4WD Tractors. It tells the story of one of the  most innovative tractor prototypes ever designed by the Steiger. For another multi-engine Steiger experimental prototype, check out the story of the Twin Panther PT650.
---
Steiger innovation was born the moment Douglass and Maurice fired up a cutting torch and built themselves Steiger #1. That independent can-do attitude and fearless creativity permeated Steiger culture into modern times, as did the ability to quickly fabricate and work steel. One of the natural-born innovators who fit well at Steiger was Paul Nystuen.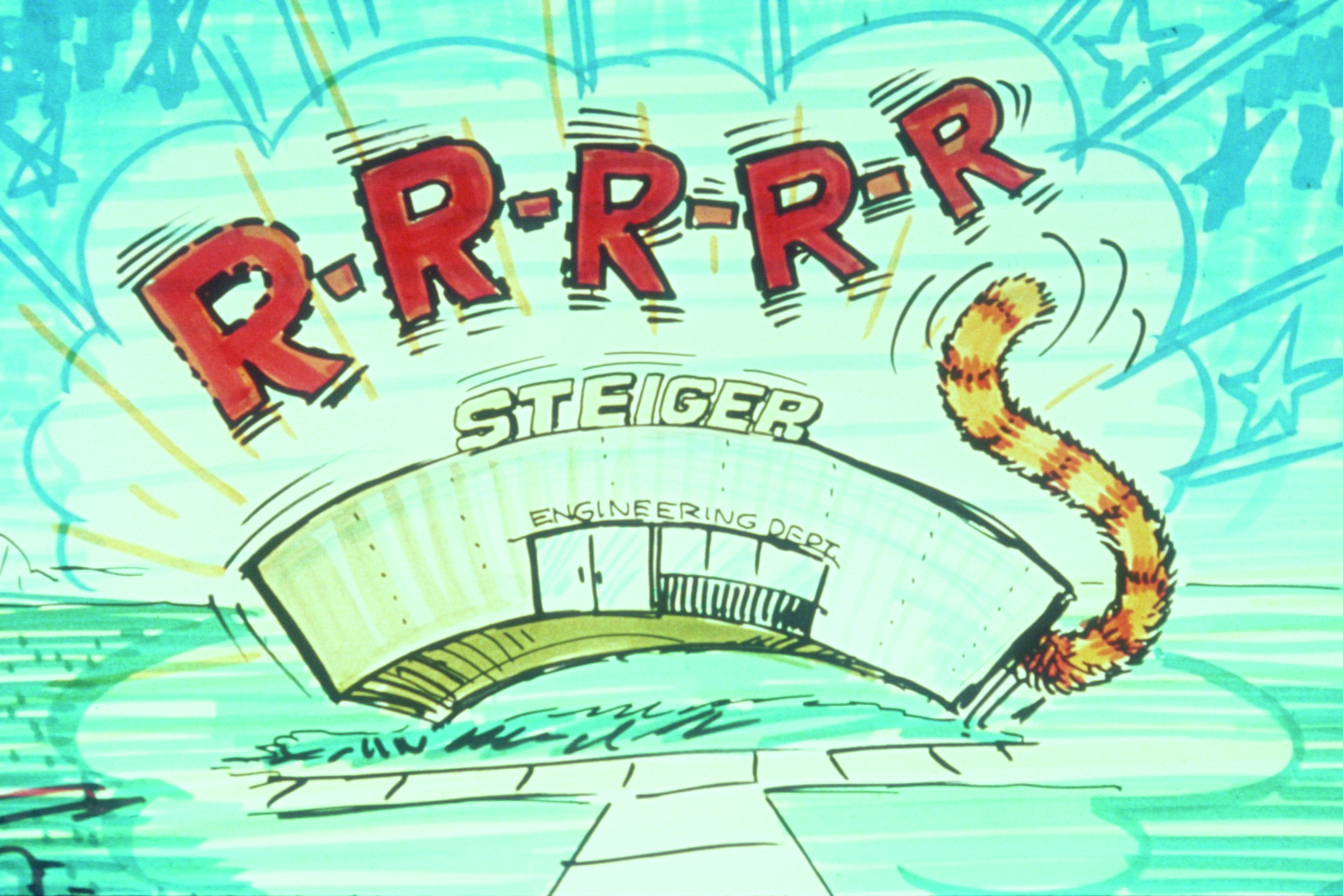 The Steiger engineering department was packed with talent and energy. This piece of art was created in 1975. Ken Ohnell Collection
While getting his undergraduate degree in engineering at North Dakota State University (NDSU), the young engineer had been teamed with veteran fabricators Jerry Joubert and Al Lieberg to design and build the 4366 for International Harvester. When Nystuen finished his engineering degree at NDSU in the early 1970s, he went to grad school and continued to work part-time for Steiger.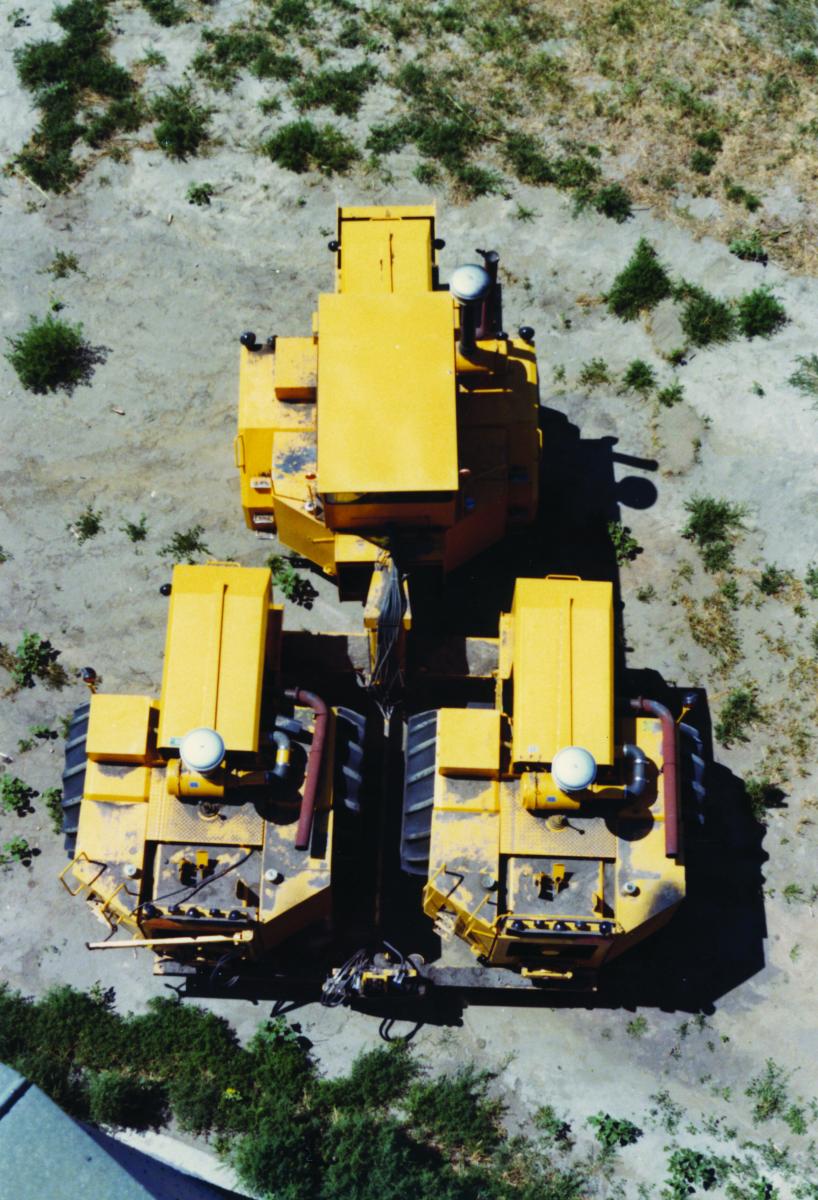 Big Jack was a triple-unit tractor developed using three Cougar frames fitted with 3306 Cat engines. The tractor was a response to the introduction of Big Roy. Jack Johnson, president of Steiger, wanted to top the Big Roy model and took great personal interest in the 750-horsepower machine. It was built within a few days. Paul Nystuen Collection
"Jack Johnson, at that time, he liked experimental projects and we were in a horsepower race," Nystuen said. "That was the mid '70s, and four-wheel drives were really taking off. We built a tractor called Big Jack." The tractor was a high-horsepower experimental machine built from three Cougar front ends, all powered by 3306 Cat - erpillar 250-horsepower engines. The three could pivot, which meant that all six wheels stayed on the ground in uneven terrain. The engines ran independently, and Nystuen said the power transferred to the ground surprisingly efficiently. The three clutches were hydraulically operated. The challenge was the transmissions.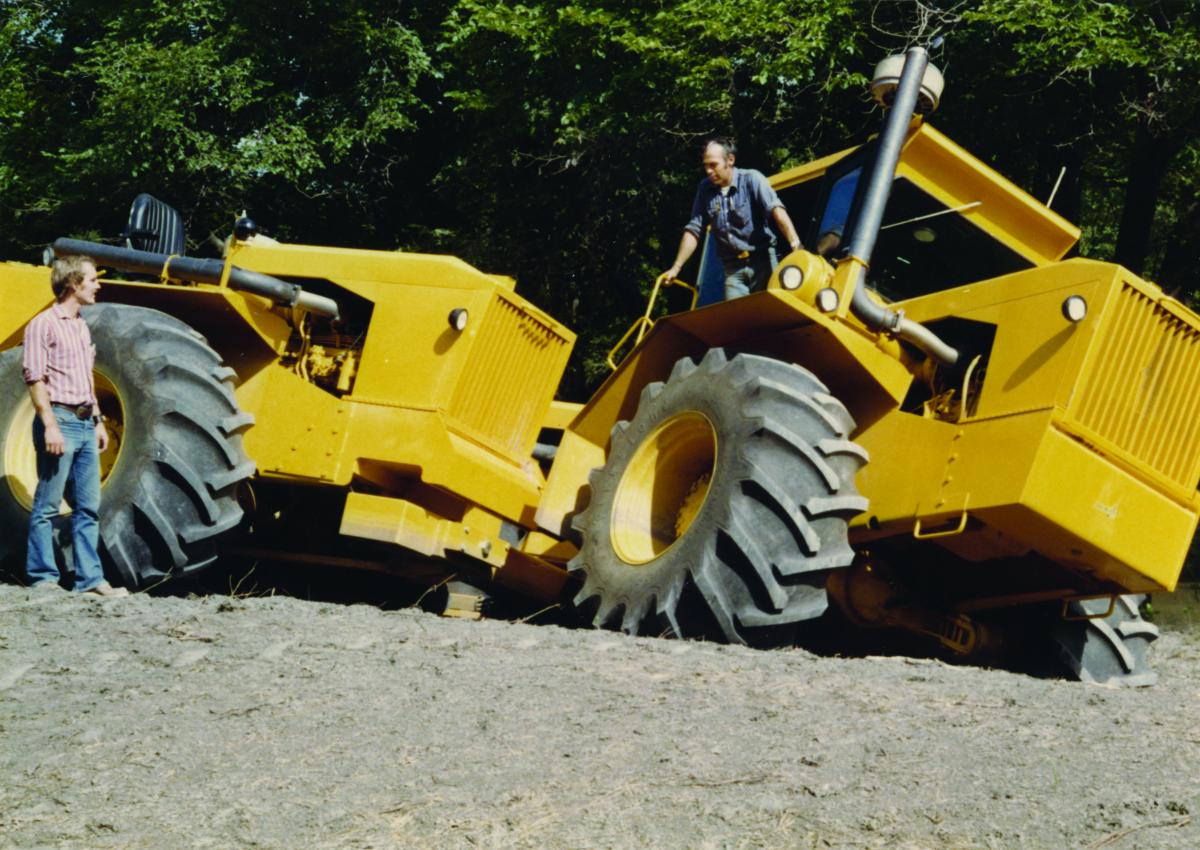 Big Jack is shown being tested on the hilly terrain of the Jerry Joubert farm in the Red River Valley. Joubert (on the fender) and Paul Nystuen (left) chose the site to show off the articulation, oscillation, and stability of Big Jack.
Paul Nystuen Collection
"That was the downfall of that concept. We built one up and actually ran it, but you literally had to go shift each one," Nystuen said. Nystuen remembers it being hard to find implements big enough to really test the 750-horsepower machine. He recalls testing the tractor on some large implements used on the David Glinz farm near Jamestown, North Dakota.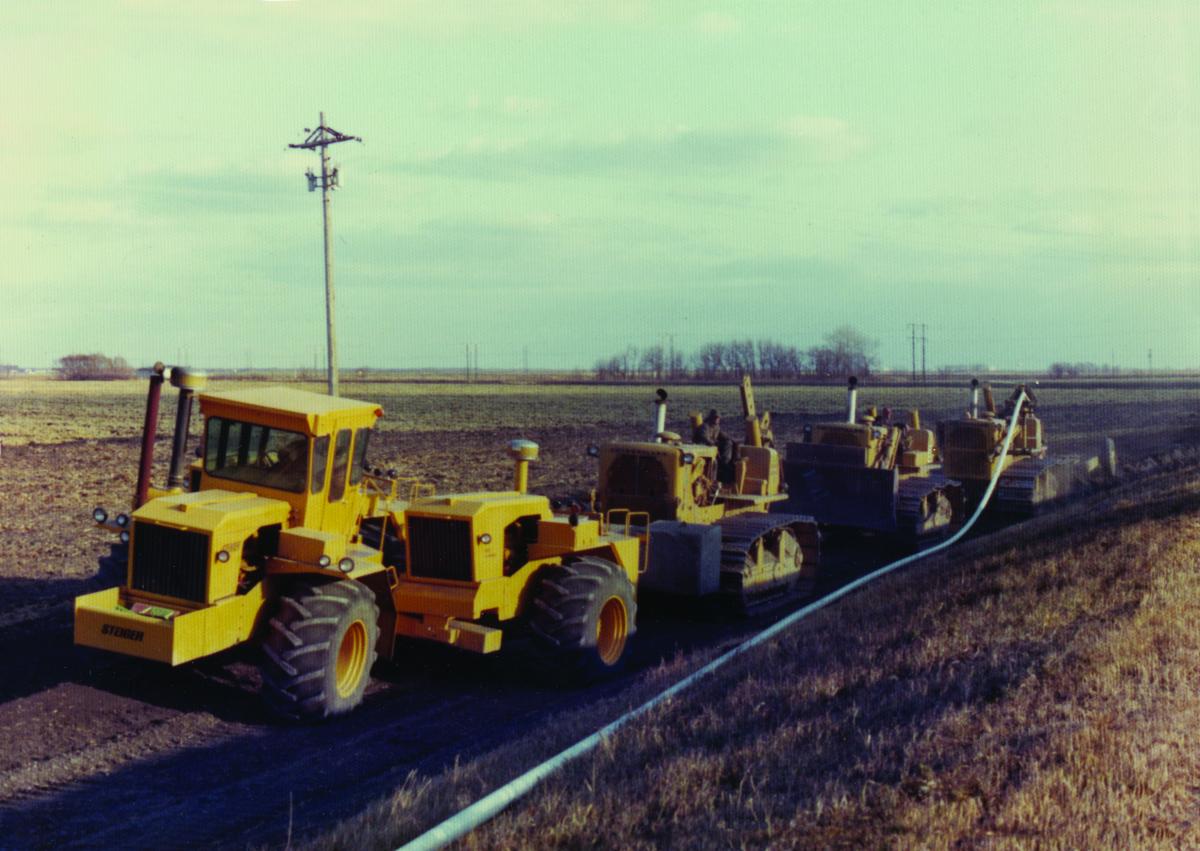 Big Jack is working with three Caterpillar crawlers to dig a trench for pipe. Paul Nystuen Collection
Big Jack was not built for production but rather as a test machine that had the potential of adding an additional two units. The knowledge gained from the testing of Big Jack earned Steiger several patents: an articulated tractor with multiple powerplants and a throttle control for an articulated tractor with multiple powerplants.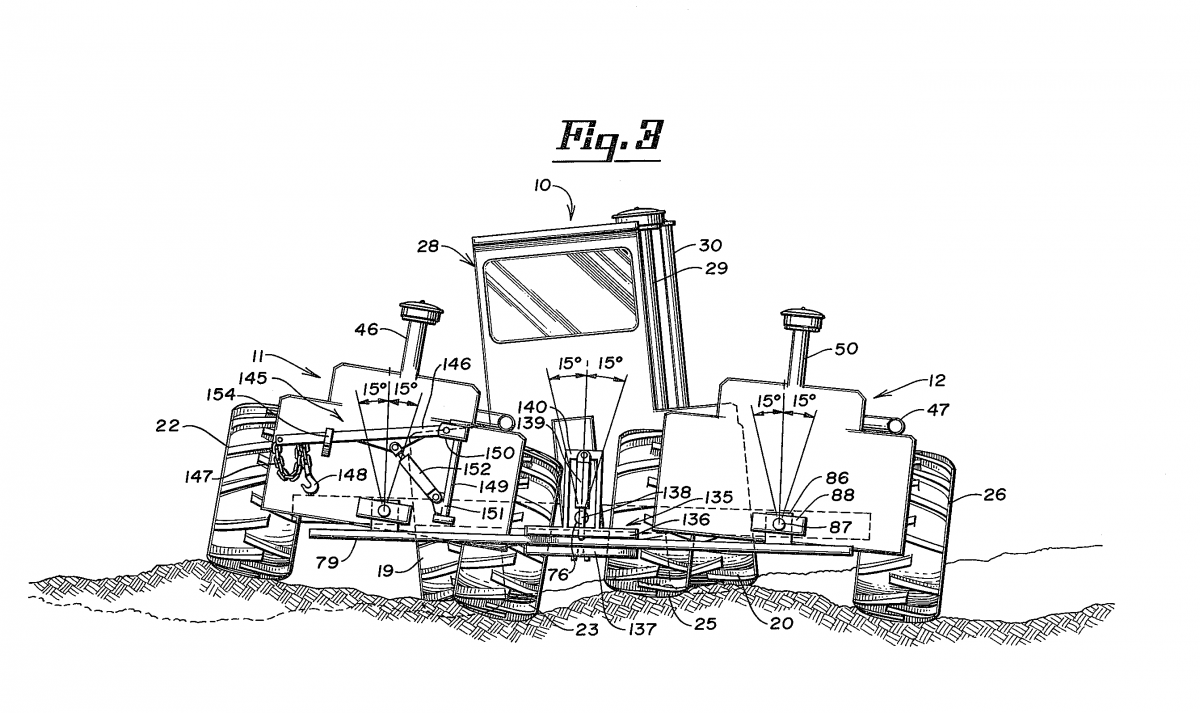 This drawing shows how Big Jack could adapt to terrain. US Patent

For more stories of experimental prototypes like Big Jack, check out Red 4WD Tractors and learn the full history of these machines in one complete, authoritative guide, filled with untold stories and original photography.