Steiger Prototypes: The Twin Panther PT650
Red 4WD Tractors Excerpt
Tuesday, August 15, 2017 - 13:30

The following in an excerpt from the new book Red 4WD Tractors, which is packed with experimental prototypes and original stories from the people who made them. This section covers another one of the crazy experiments of Steiger engineer Paul Nystuen, who had previously created the famous three-engine tractor Big Jack. This time Nystuen went to work on yet another multi-powerplant design, but this time they applied a little more polish and some more sophisticated engineering solutions. But, like its older brother Big Jack, it never went into production. The following photos offer a rare glimpse of this historic machine.

---
The next experimental machine Nystuen worked with was the Panther PT650, which was two Panthers hooked together. He said this one had a cable-operated transmission shift that could be done in the cab (unlike Big Jack) and was a better-finished prototype than the somewhat crude Big Jack.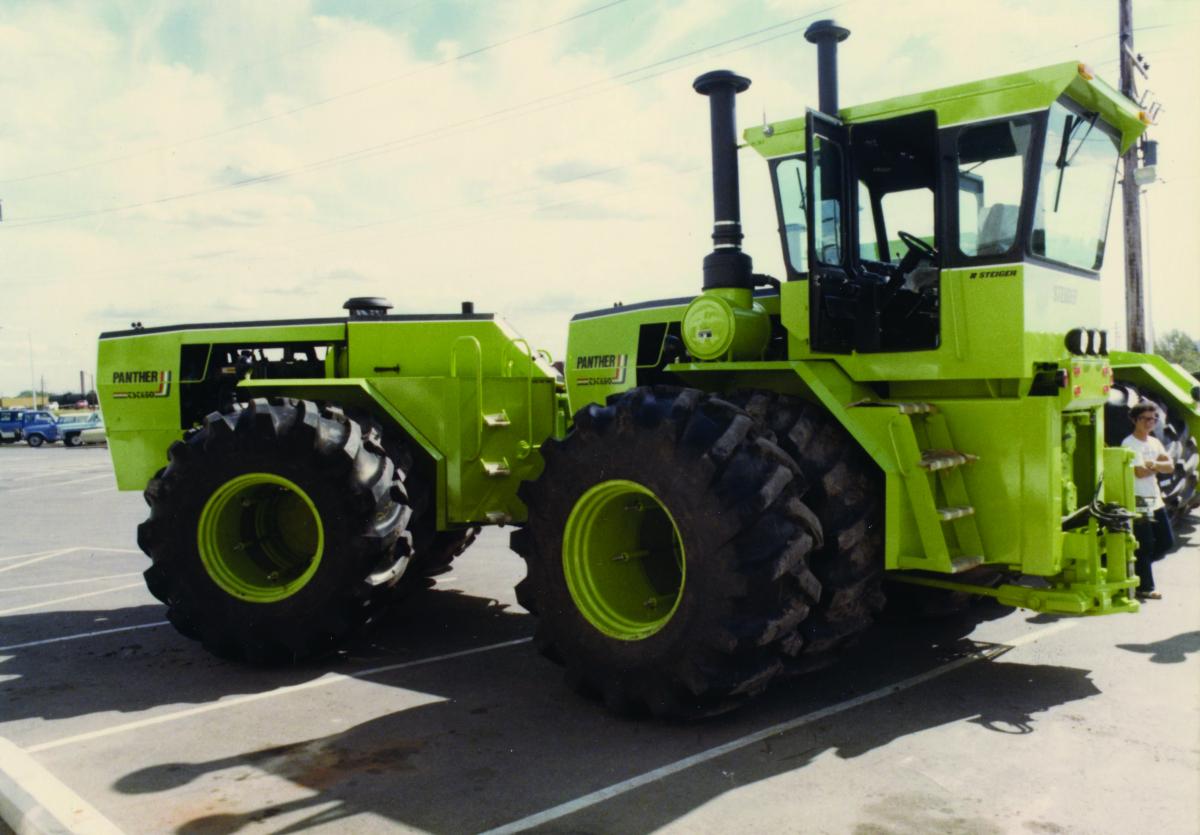 The twin was built using two Panther units with 855 Cummins engines in 1976. It participated in the Salute to Agriculture in Lake Crystal, Minnesota, and at the Farm Progress Show in Indiana. Known as the TST 650, it sat for several years before it was disassembled. Paul Nystuen Collection
Virgil Wiest recalled logging several hundred hours on the Panther PT650 prototype, working in the fields in Montana. "It was a great piece of equipment for a prototype," Wiest said. "It had basically two 325 engines in it. It was a big piece of equipment in its day. When I was running it, I was pulling an 80-foot implement and it was doing a great job."
He said driving it was unusual. "The throttle controls were the same as on an airplane," Wiest said. "You control the throttles by turning your wrist, the T handle. It was quite an amazing tractor."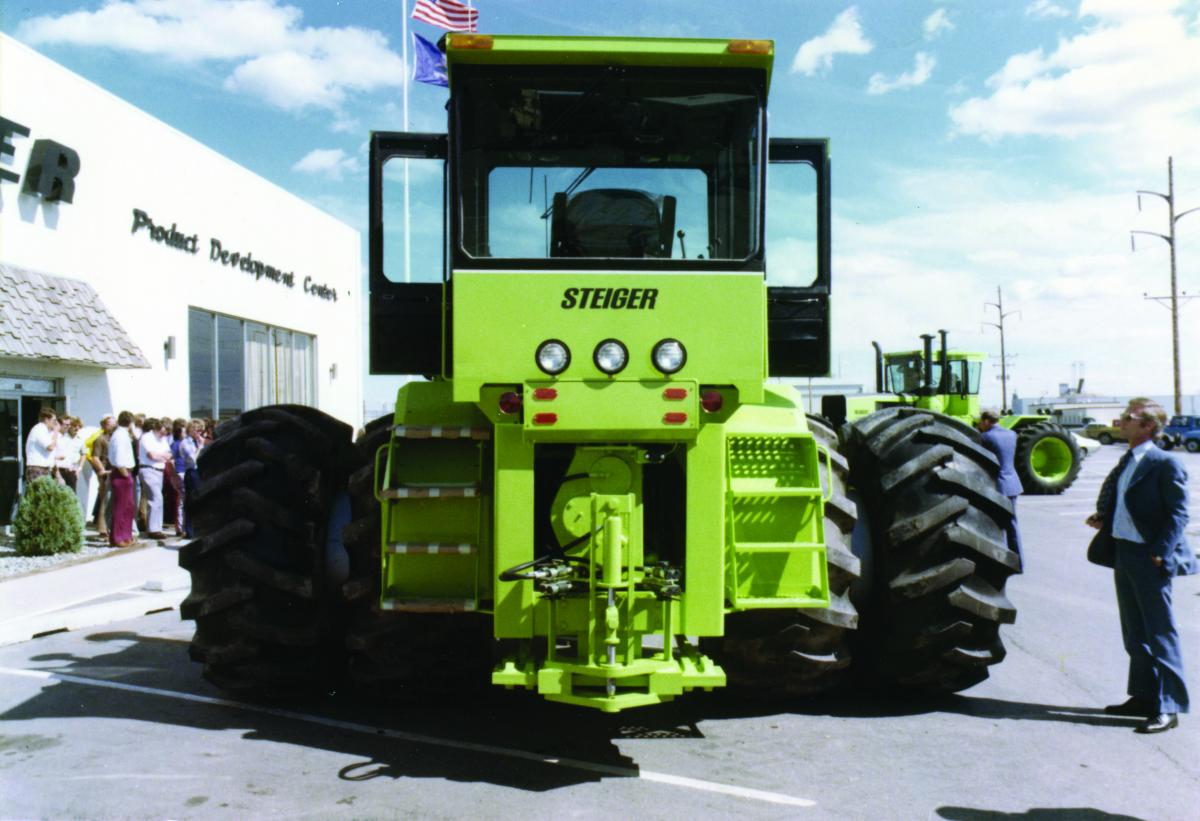 The Twin Panther in front of the Steiger product development center. Paul Nystuen Collection
---
To learn what ultimately became of the Twin Panther check out Red 4WD Tractors, which tells that story as well as those of other famous 4WD prototypes like the Magnum 2+2, Big Jack, and much more in one complete, authoritative Red 4WD tractor guide, filled with untold stories and gorgeous original photography.