The 706 and 806 tractors were replaced by the 756 and 856, and the 1206 was replaced by the 1256. For this series, the 756 and 856 received the tubular steel grille that had already been used with the 1206. The 756 retained the same engine options as the 706, while the 856 and 1256 both made use of Harvester's new bored and stroked versions of the D-361 called the D-407 and DT-407 (T for turbocharged). Both the 756 and 856 were available in Farmall, International, and High-Clear models (in addition to industrial versions), and the 856 could also be ordered in a Wheat Land configuration. The entire 56 series lineup could be ordered with factory-installed two-post protective frames and seatbelts, or rollover protection system (ROPS).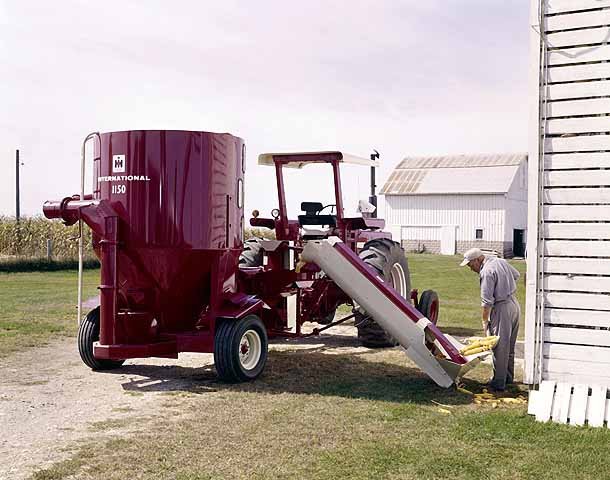 This October 19, 1967, marketing photo shows that the Farmall 856 is a perfect match for one of Harvester's many seed drills. 
International Harvester Canada Ltd. / University of Guelph Library
Both the 756 and 856 offered more horsepower than their predecessors: the 856 delivered about 100 horsepower at the power takeoff. The 756 and 856 were produced into 1971.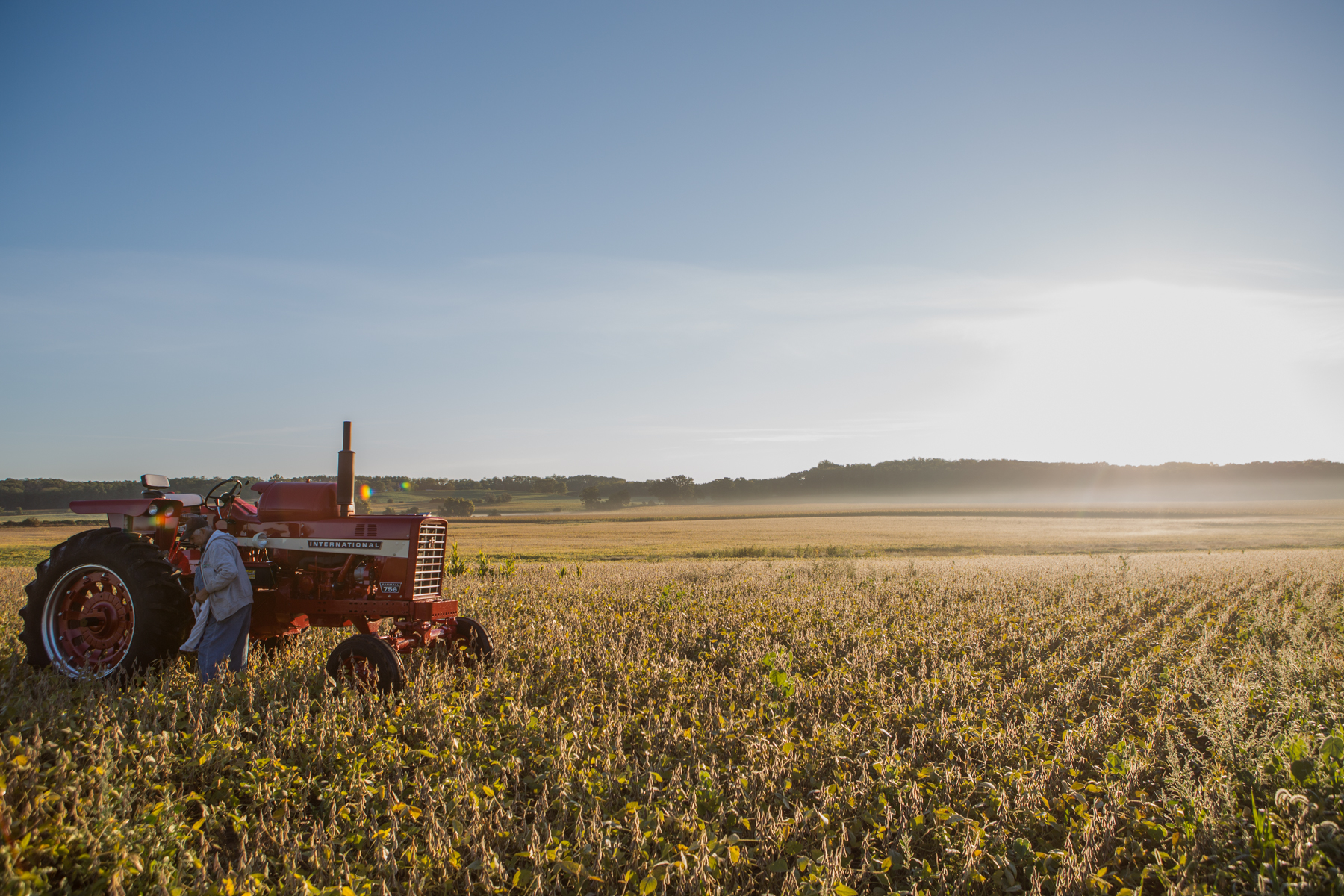 It would be impossible to miss that this 756 is an LP row-crop. Nothe the adjustable wide front axle and telltale LP fuel tank in front of the operator's station. 
Ken Huber tractor collection / Lee Klancher
The 1256 offered 116 horsepower at the PTO compared with the 112 of its predecessor. On the agriculture side, this high-horsepower machine was only offered in Farmall and International versions. With increased torque loads, the 1256 dropped the key-and-groove system for attaching drivewheel hubs to the axles and swapped in the wedge-lock system, which proved effective and easy to adjust. Other changes included increased oil-cooler capacity, new turbochargers, and spin-on fuel filters. One striking aspect to the 1256 was that its paint scheme matched other members of the series—gone were the white grille housing, wheels, and fenders. The last 1256s rolled off the assembly line in 1969 when it was replaced by the 1456.