This 1970 1456 was purchased in Illinois by Coy Winslow, who took it down to the frame for a complete restoration. The tractor was in good mechanical condition, and required only a new torque to operate. Coy did the sheet metal work and paint himself, and the result is immaculate and features a host of IH options including the radio, IH hubs for the duals, a quick-hitch, and rare IH belly tanks. The deep oil pan is a period-correct aftermarket unit from M&W. The truck is a 1954 International R110 that Coy also restored from the frame up, and it sports rare factory sideboards. The farm has been in Winslow's family since the 1800s, with the barn behind the truck built in 1904. The gas pump was installed in the 1940s.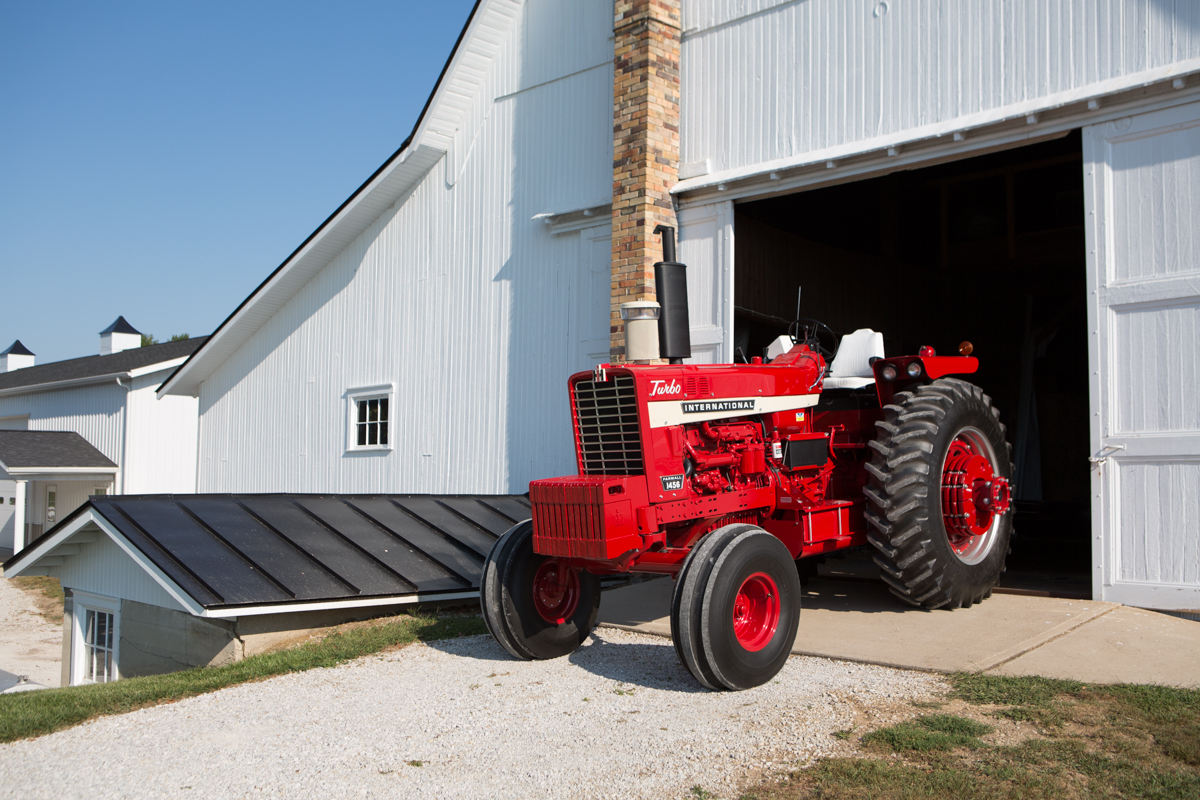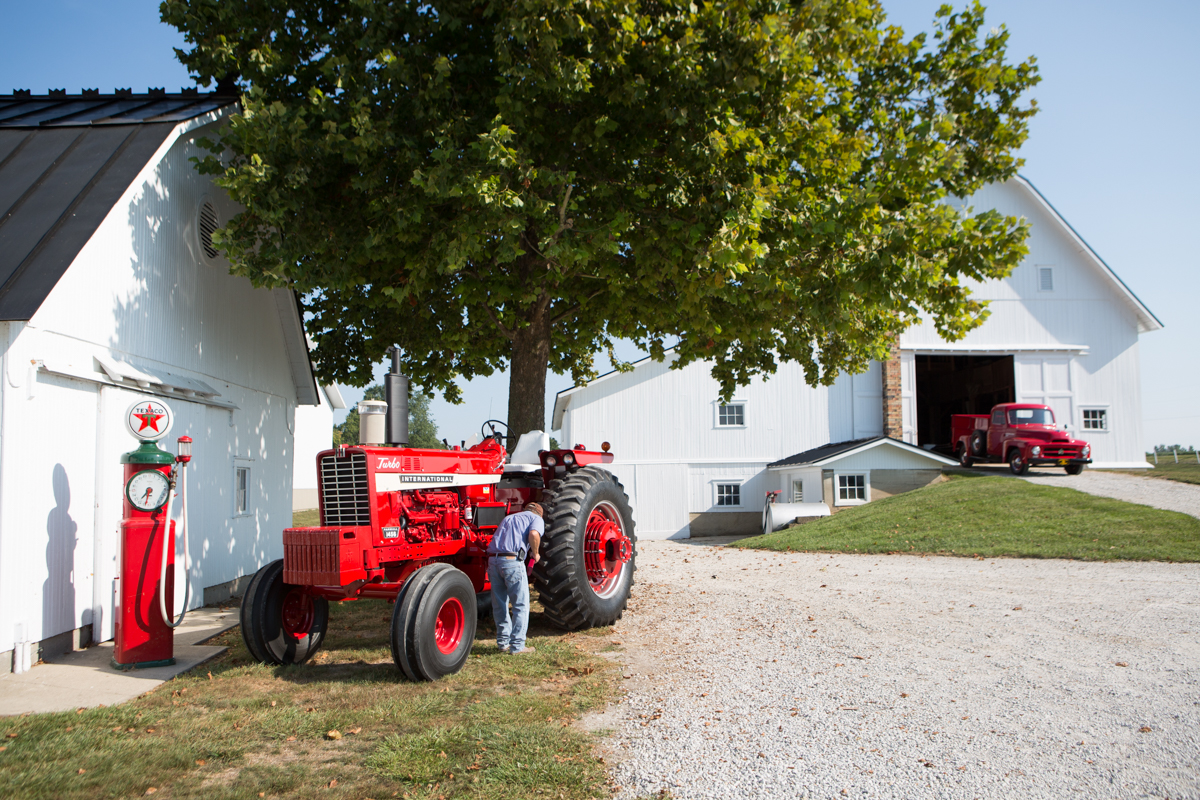 Coy's father, Marcus Winslow, was the uncle to James Dean, and Dean spent nine years living on the farm before moving to California for his movie career.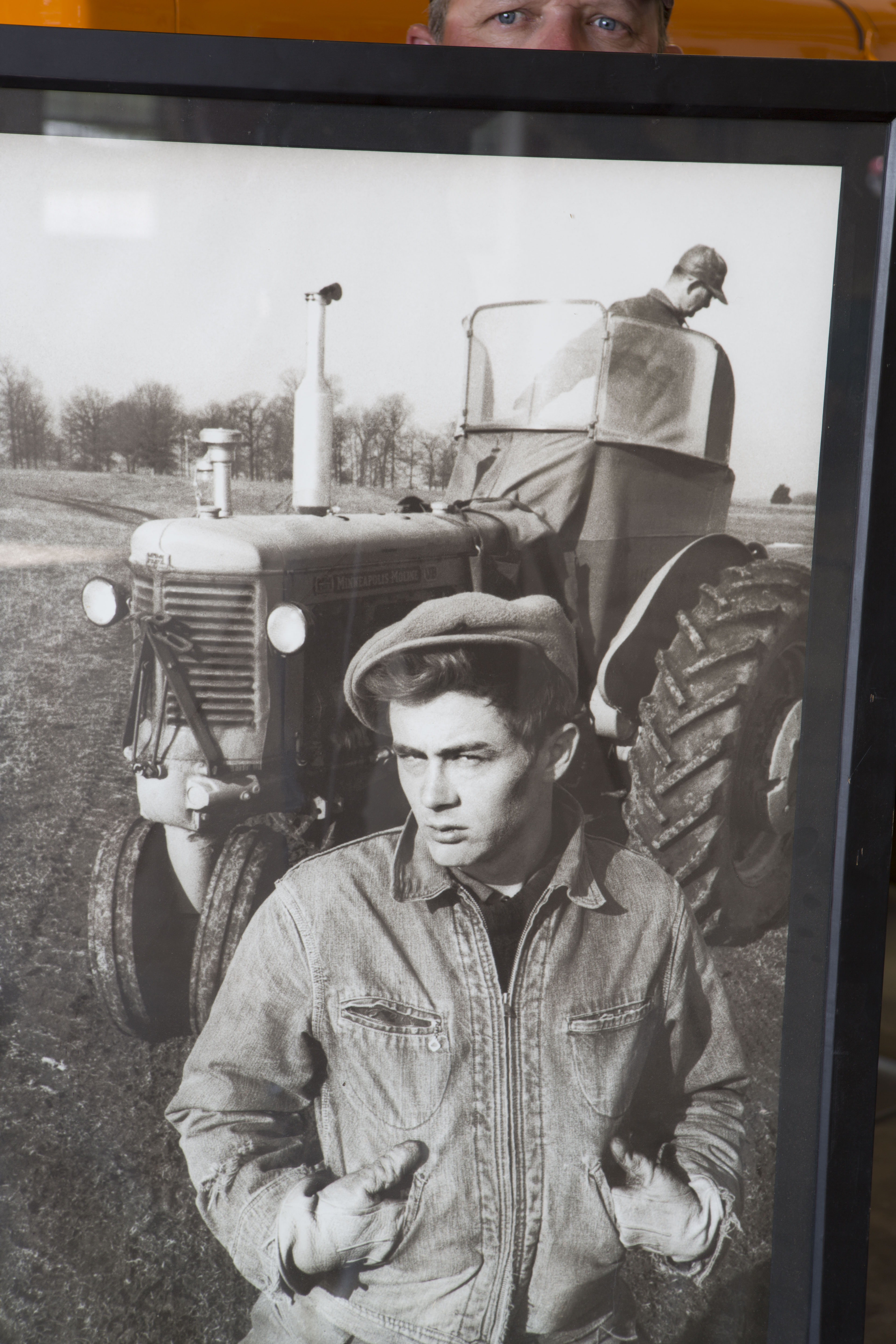 Coy and the famous photograph of James Dean taken by Dennis Stock. The Winslow family still owns the Minneapolis-Moline shown in the photograph above. 
The time that James Dean spent on this beautiful farm was immortalized by photographer Dennis Stock, who met James Dean in 1955 (You can read about how the two came to know each other in
this article
). The professional photographer ended up becoming something of a friend of Dean's, and helped to shape the image of the young star that we remember today. In fact, a movie was made about the relationship between these two men that explores the legend of James Dean and how Dennis Stock helped to shape it. You can read about that
here
. To this day the farm remembers the time James Dean spent there, before his rise to stardom. You can even find photos that Stock took of James Dean lying right by the barn where we shot this tractor!
Check one of those out here.