The following machine can be found in Red Combines 1915–2015 alongside many other rare and limited-production combines from the US and beyond!  

          The Arcus 2500 was an innovative but flawed machine built by the German manufacturer, MDW. Despite its impressive capabilities, the experimental combine had a short run, with less than a dozen produced. The brand was acquired in late 1997 by Case IH, who changed the paint from MDW blue to Case IH red and sold just 14 more before the model's production run was concluded.
 
With a 28-foot cutting width, an engine performance of 425 hp, and a 423-cubic-foot grain tank, the Arcus 2500 was a sensational machine. It was one of Europe's most powerful and innovative combines on the market. To compare, the the Axial-Flow 2388 Combine available in Germany at the time had a 22-foot cutting width, an engine performance of 280 hp, and a grain storage tank volume of 260-cubic-foot grain tank. Due to a combination of flaws, however, the Arcus 2500 was deemed unreliable and was not brought into larger production.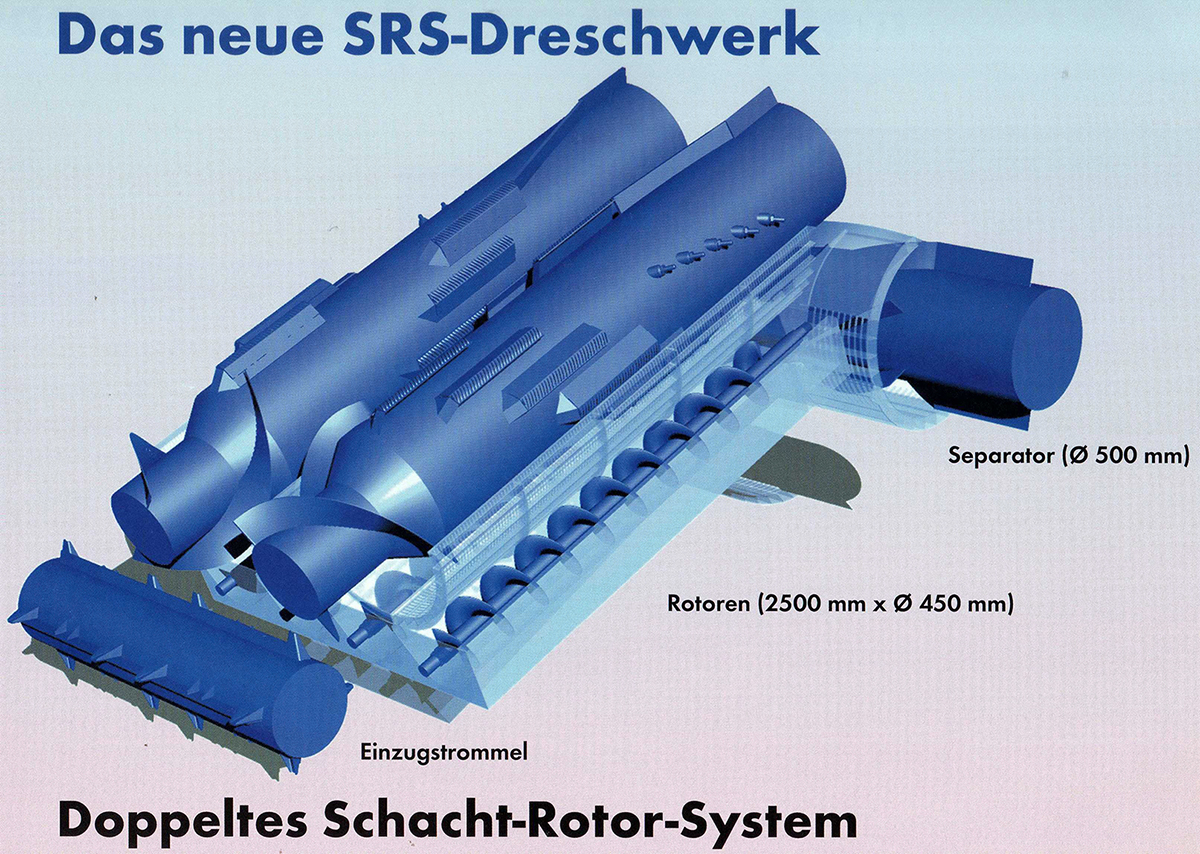 The feed trays with loading chains were not located behind the cutting system as was customary. The Arcus contained two threshing chambers and two separators in the feeder housing (intake canal). MDW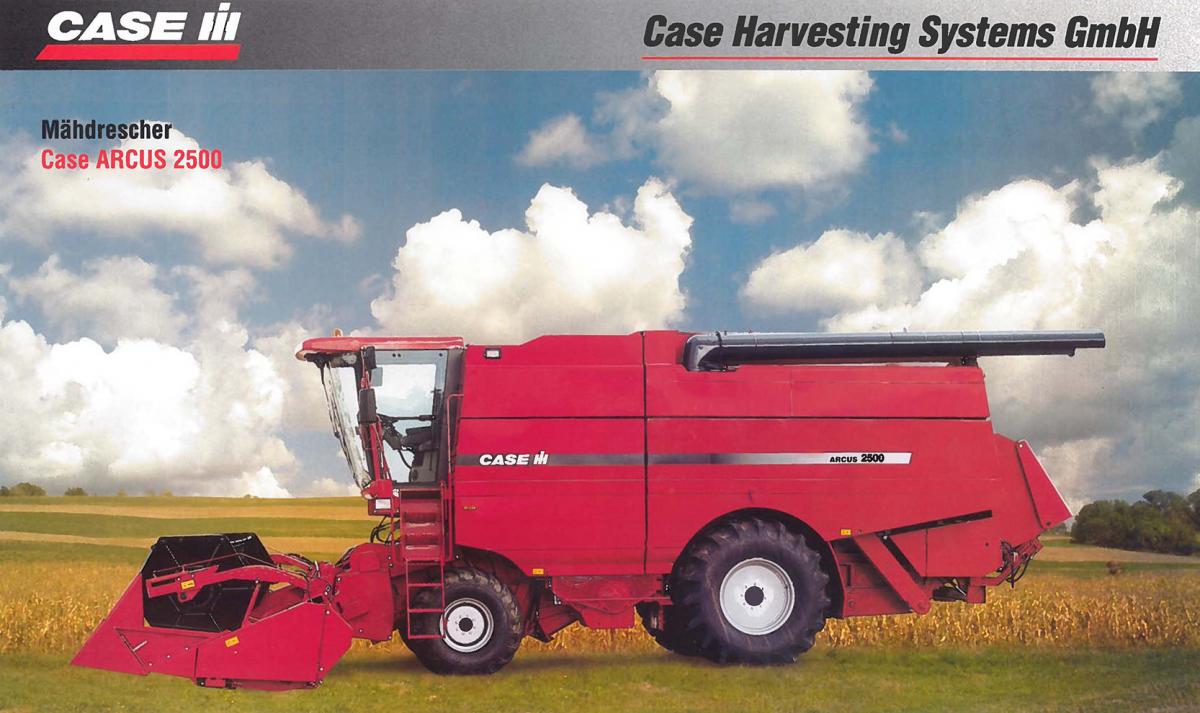 These combines had the small steering wheel up front and the big driving gears in the back, and were able to reach speeds of up to 25 miles per hour on the street. Case IH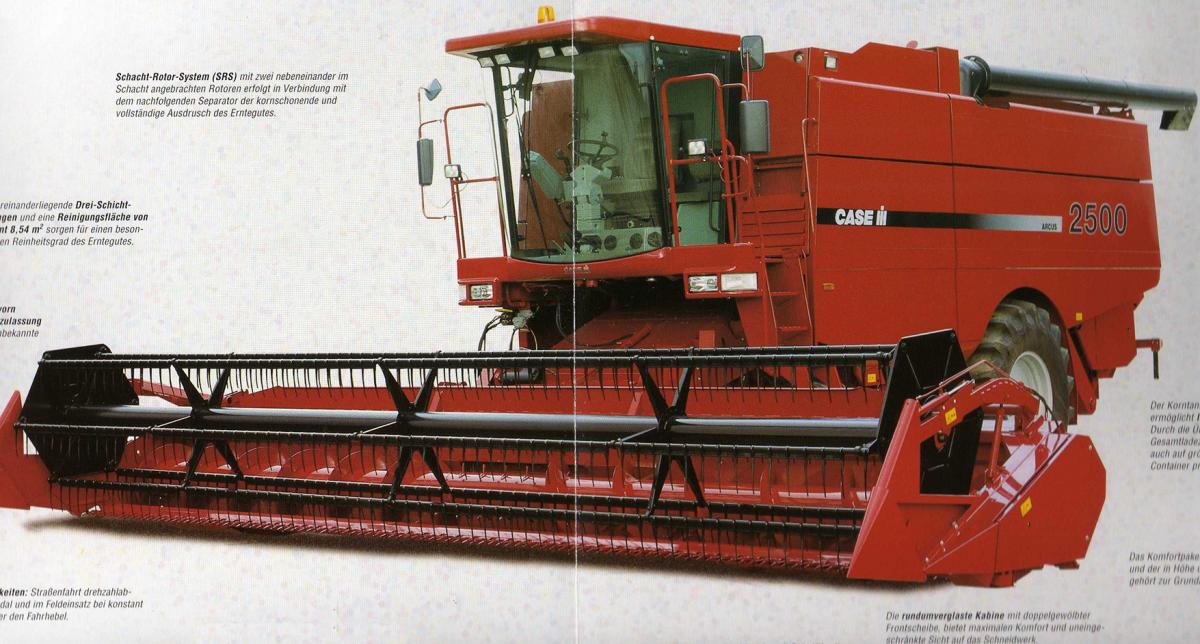 Only 14 red Case IH Arcus combines were built. Because of its unreliable characteristics and the success of its rivaling Axial Flow combine, Case didn't continue development of the Arcus thresher. Hence the development of the shaker combine continued. In 1998, Case IH presented the CF 80 as the first model of the new Cross Flow line which was followed by types CF 50, CF 60 and CF 70. Case IH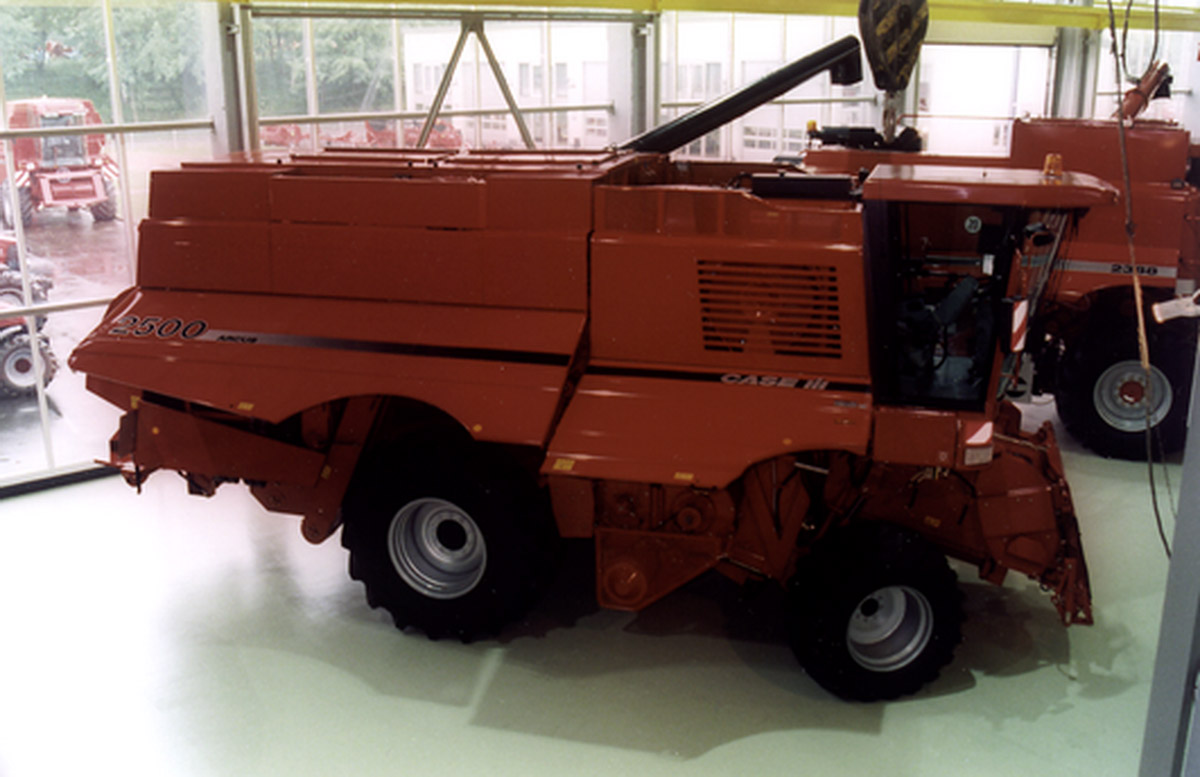 The Arcus 2500 in an exhibition hall during its short time on the market.