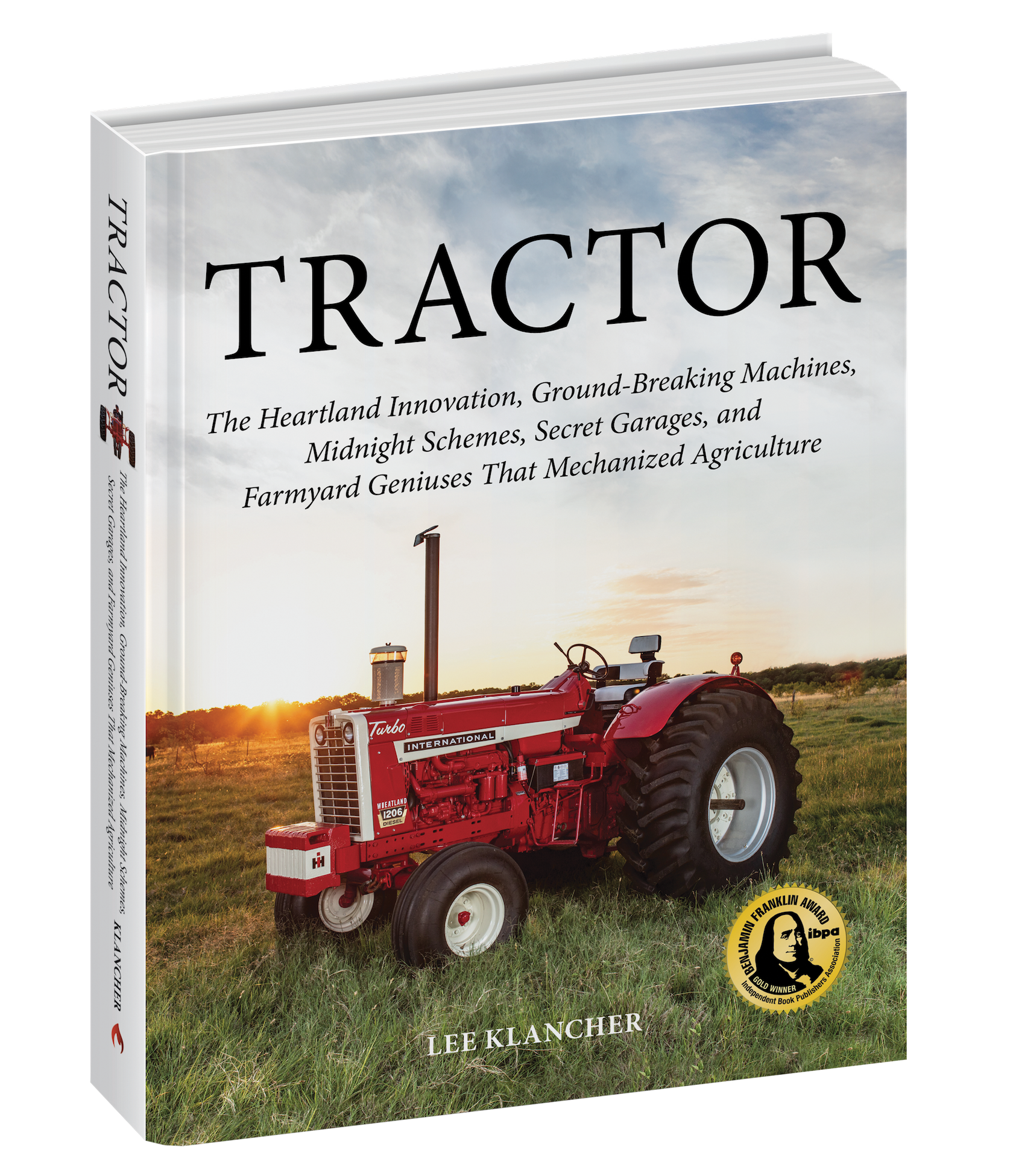 TRACTOR: Red Edition
$23.95
This rollicking ride into machine history follows the innovators, entrepreneurs and hucksters who transformed our world with farm machines. Starting with the turn-of-the-century visionaries who saw that four wheels and a motor could replace the horse, the book moves swiftly through key early developments to cover the power farming movement of the latter part of the 20th Century—a time when major manufacturers lagged behind and independent builders and farmers began creating their own solutions with a pencil drawing and a welder.
The book includes stories about the never-before-seen TX-178 engine-forward design by International Harvester in the 1970s as well as fresh insight on the creation of the Magnum and a look at early IH prototypes and several of the amazing Titan and Mogul prairie tractors. The book offers great perspective on the horsepower races of the 1960s, with new charts comparing the machines head-to-head as all the colors battled to be King of Field. The book also offers a look at never-before-published Raymond Loewy drawings, insight how John Deere took an engine concept from another green manufacturer, to the skullduggery and corporate raiding that took place in fields and back lots as company agents schemed to discover what their dirty ol' competitors had up their sleeves. The book moves all the way up through the creation of the first tractor electronics, the merger movement of the 1980s, and the emergence of the high-technology innovations such as smart farms and auto-guidance which are changing the farm as we know it. This raucous, heartfelt book shines a light on some of the bright minds and innovative companies which emerged from the fertile fields of America's heartland.
Check out the GREEN EDITION. It's the same great book---with a John Deere cover!

Click here for a sneak peek at the table of contents for this book.
Product details
Title:
TRACTOR: Red Edition
Subtitle:
The Heartland Innovation, Ground-Breaking Machines, Midnight Schemes, Secret Garages, and Farmyard Geniuses that Mechanized Agriculture
Publication date:
Thursday, August 30, 2018
Dimensions
7.5 × 1 × 9.75 in