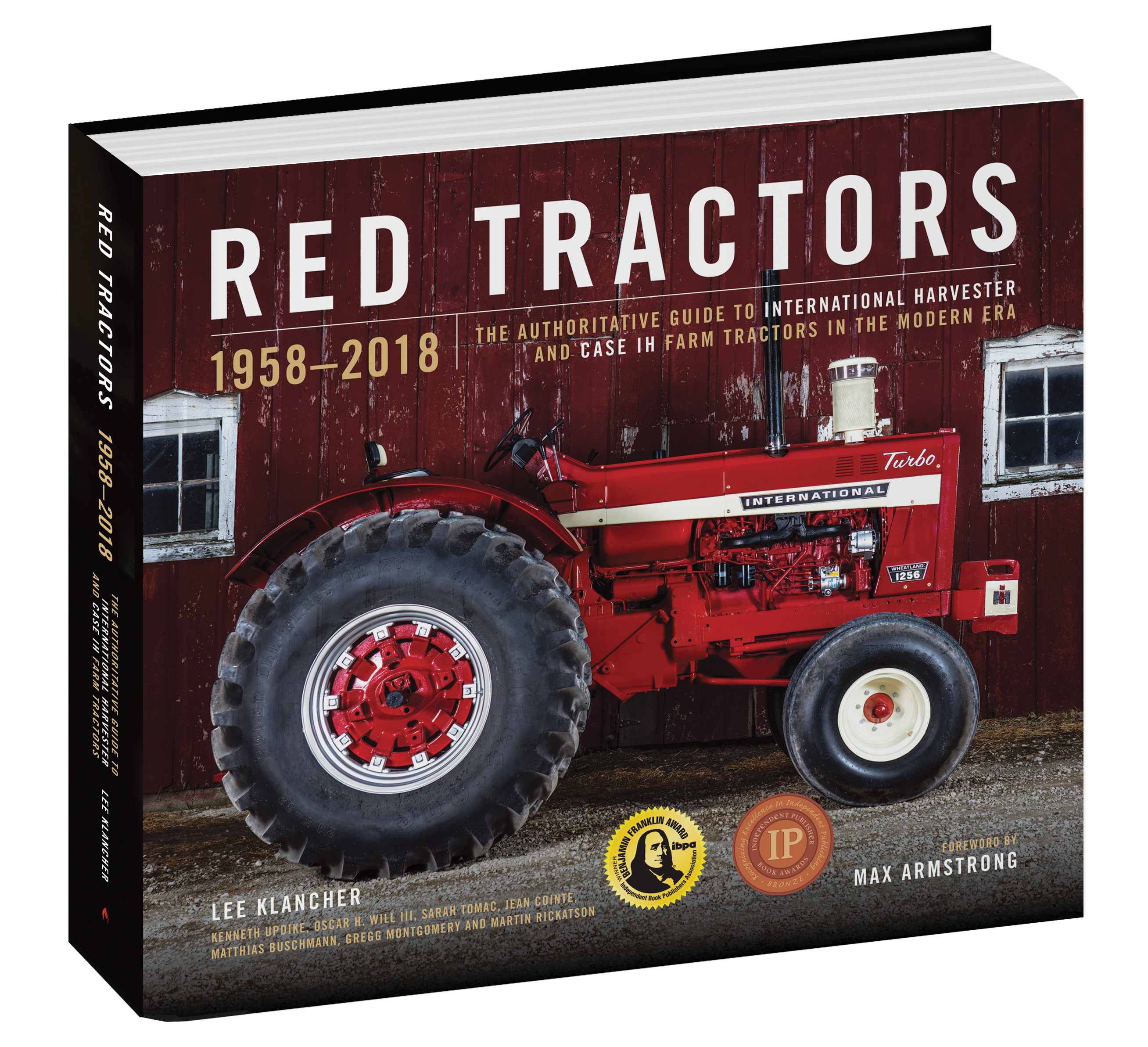 Red Tractors 1958-2018 2ND EDITION
$75.00
A revised, 3rd edition of Red Tractors 1958-2022 is now available! 
The latest edition of the award-winning history of International Harvester and Case IH tractors features an all-new cover and updated content, including data and photos of every model built from 1958 all the way up to 2018, as well as in-depth information on how these tractors were designed and constructed. Red Tractors 1958–2018 is a complete reprint of Red Tractors 1958–2013 and then some! 

With interviews of engineers and executives, the book covers how the 40 and 60 series were created, and thoroughly covers the red tractors from the 1960s through the 1980s. The book also traces the innovations and struggles of the final days of International Harvester. The authors unearthed a treasure trove of concept drawings and photos of prototype machines to shed new light on how these tractors were created. The book includes the exciting story of the creation of the Case-IH Magnum, an innovative machine that blends some of the great engineering done by IH with the Cummins engine built by Case. The modern era of Case IH is also included, with the story of the creation of the Quadtrac as well as the entire line of tractors. With a mix of new photography of some of the most exceptional collectible models in existence along with hundreds of previously unpublished photographs, this thorough book is the most authoritative guide on red tractors ever published.
Design and development history of the tractors, with first-hand accounts from the engineers and other product-development specialists at IH and Case IH
More than 725 images of IH and Case IH tractors including previously unpublished concept drawings as well as images of prototypes, test mules and more
Information on North American, British, German, Australian, and French models from the leading experts on red tractors
Click here for a sneak peek at the table of contents for Red Tractors 1958-2018.