Mario Andretti: World Champion 1978
An Excerpt from The American Legacy in Formula 1 by Phillip van Osten
Wednesday, October 18, 2017 - 13:00

The following is an excerpt from the book, The American Legacy in Formula 1, by Phillip van Osten. Mario Andretti's love of racing began as a young boy while watching the 1954 Italian Grand Prix in Monza, Italy. More than two decades of hard work and sweat later, Andretti would be crowned the 1978 Formula One World Champion at that very same track.
It would probably be easier to sum up the Old Testament on the back of a postcard than to write a one page summary of Mario Andretti's extraordinary achievements in motor racing. On the other hand, assessing this living legend's legacy is easy.
As the greatest all-around driver in the history of the sport, Mario Andretti won in midgets, sprint cars, stock cars, sports cars, Indy cars and Grand Prix machines. He triumphed on dirt tracks, speedways, clockwise and counter clockwise courses, and on the mighty climb to Pikes Peak. He achieved success at Indianapolis and at the Daytona 500, took top spoils at the Daytona and Sebring endurance events, conquering several championships and titles along the way. Finally, he is also the second American to win the Formula 1 World Championship. More importantly, as he took the checkered flag 111 times during a career that spanned four decades, he drove with joy and passion. This outstanding record elevated Mario Andretti to iconic status in racing history, making him an instantly recognizable figure throughout the world, as well as one of the most sought after and respected personalities in motorsport.
Mario was born in the little town of Montona, Italy, on February 28, 1940, just a few months before the country was thrust into war. The Andretti family luckily survived the shattering afflictions of the time only to become refugees from Communism, spending several years in a camp in Tuscany as they patiently waited to immigrate to the United States. In 1954, Mario and twin brother Aldo found their way to Monza to watch the Italian Grand Prix. It was to be a stirring and inspiring experience for the youngsters as they rooted for their idol, the great Alberto Ascari. The following year, as their family settled into Nazareth, Pennsylvania, the boys were thrilled to discover a race track near their home, a half-mile oval used by modified stock cars. It was the perfect backdrop to set things in motion for the twins and put Mario on his winning road to the elite. Spirited drives quickly led him through the ranks of midget and sprint car racing, however an accident put a premature end to Aldo's career. Mario went on to win his first Indycar race in 1965 and became the youngest driver (at age 25) to be crowned champion in the series.  
Ever since his memorable trip to Monza as a teenager, Mario had Grand Prix racing in his blood. During a fateful encounter at Indianapolis with legendary team owner Colin Chapman, he expressed his interest in driving a Formula 1 car someday, and Chapman replied, "Mario, whenever you're ready, just give me a call."  
He did just that a few years later.
--------------------------------------------------
AMERICAN FORMULA ONE WORLD CHAMPIONS:
Mario Andretti:
Date of Birth: February 28, 1940
World Champion: 1978
First Grand Prix: USA 1968
Wins: 12
Grand Prix Starts: 128
Pole Positions: 18
Podiums: 18
Fastest Laps: 10
Points: 180
Average Points/Race: 1.41
Average Points/Season: 12.86
Laps Led: 798
Phil Hill:
Date of Birth: April 20, 1927
World Champion: 1961
First Grand Prix: France 1958
Wins: 3
Grand Prix Starts: 47
Pole Positions: 7
Podiums: 16
Fastest Laps: 10
Points: 98
Average Points/Race: 2.09
Average Points/Season: 14.00
Laps Led: 172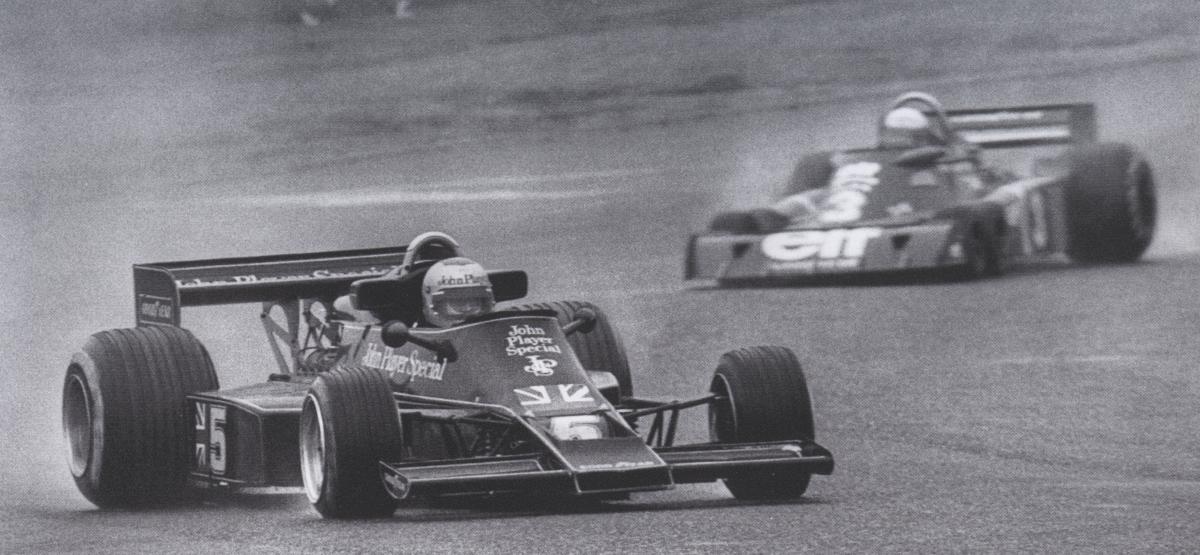 Andretti mastered torrential rain in Japan in 1976 to conquer his second Formula 1 triumph, and his first with Lotus.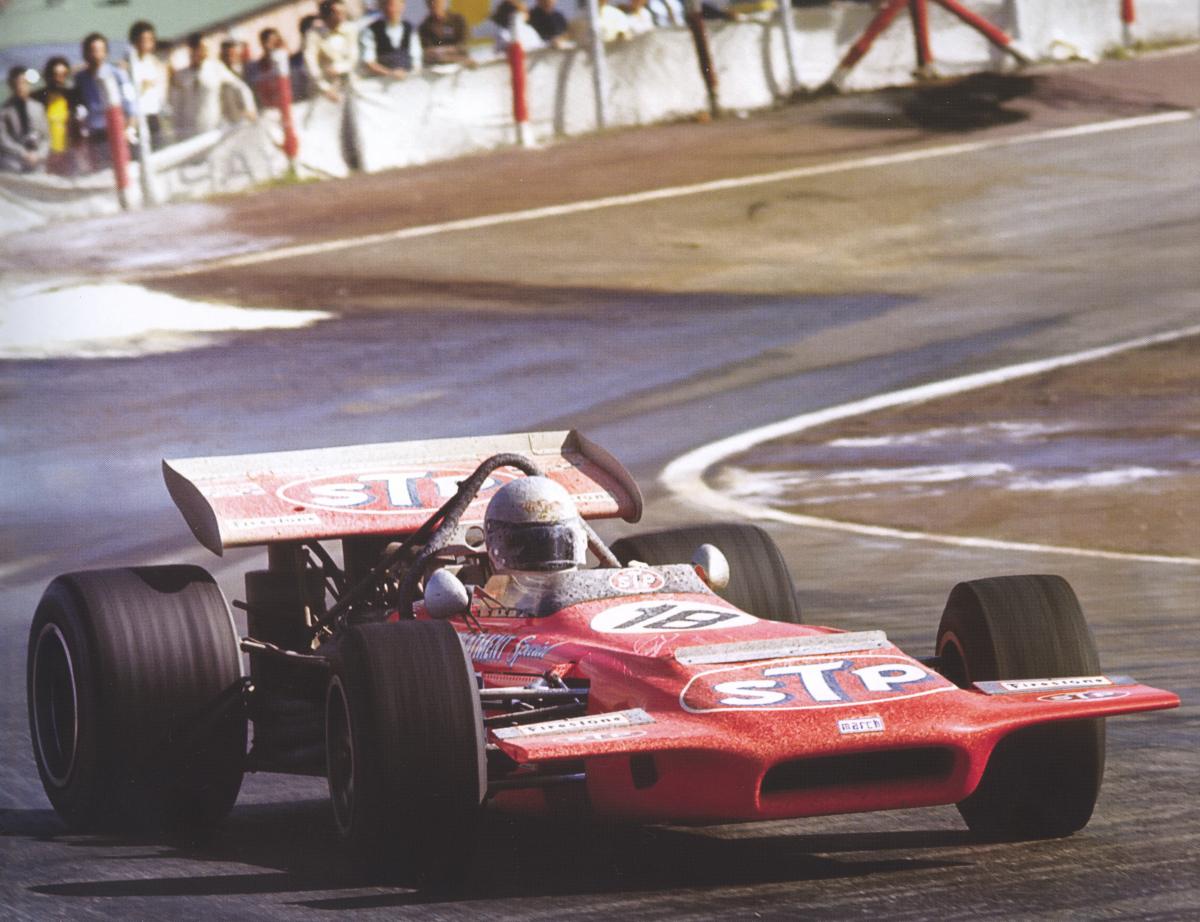 Andretti heads to his first World Championship podium finish in his dirt-covered STP March at Jarama.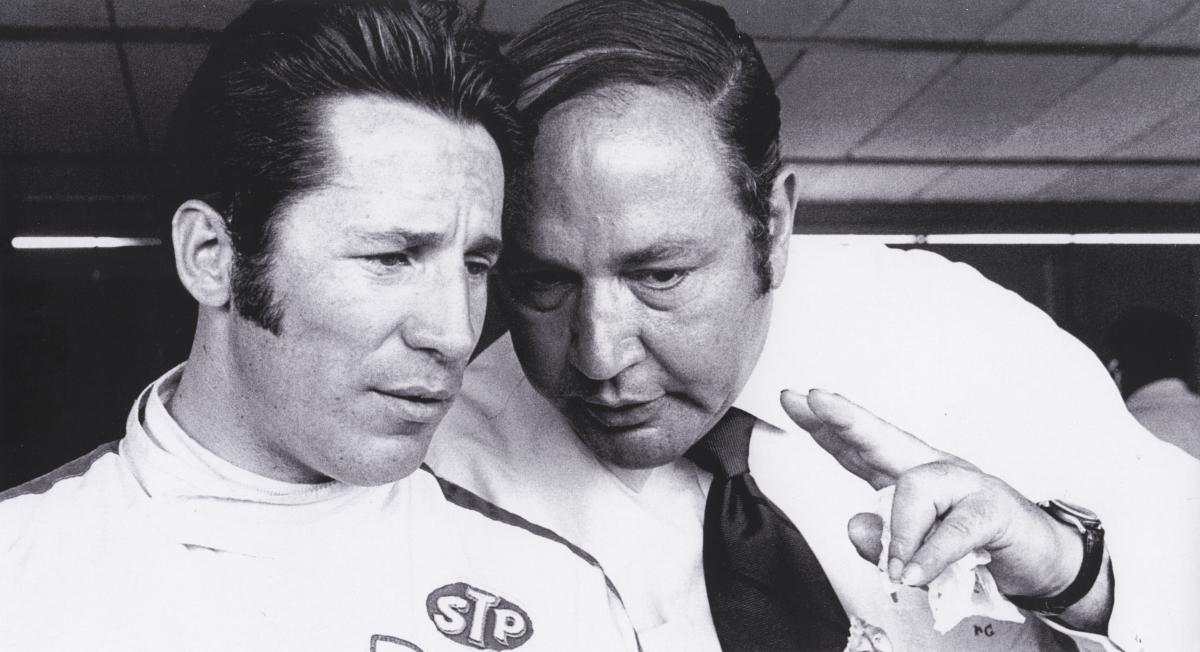 Friend and sponsor Andy Granatelli offers some advice to Andretti before the 1970 Spanish Grand Prix.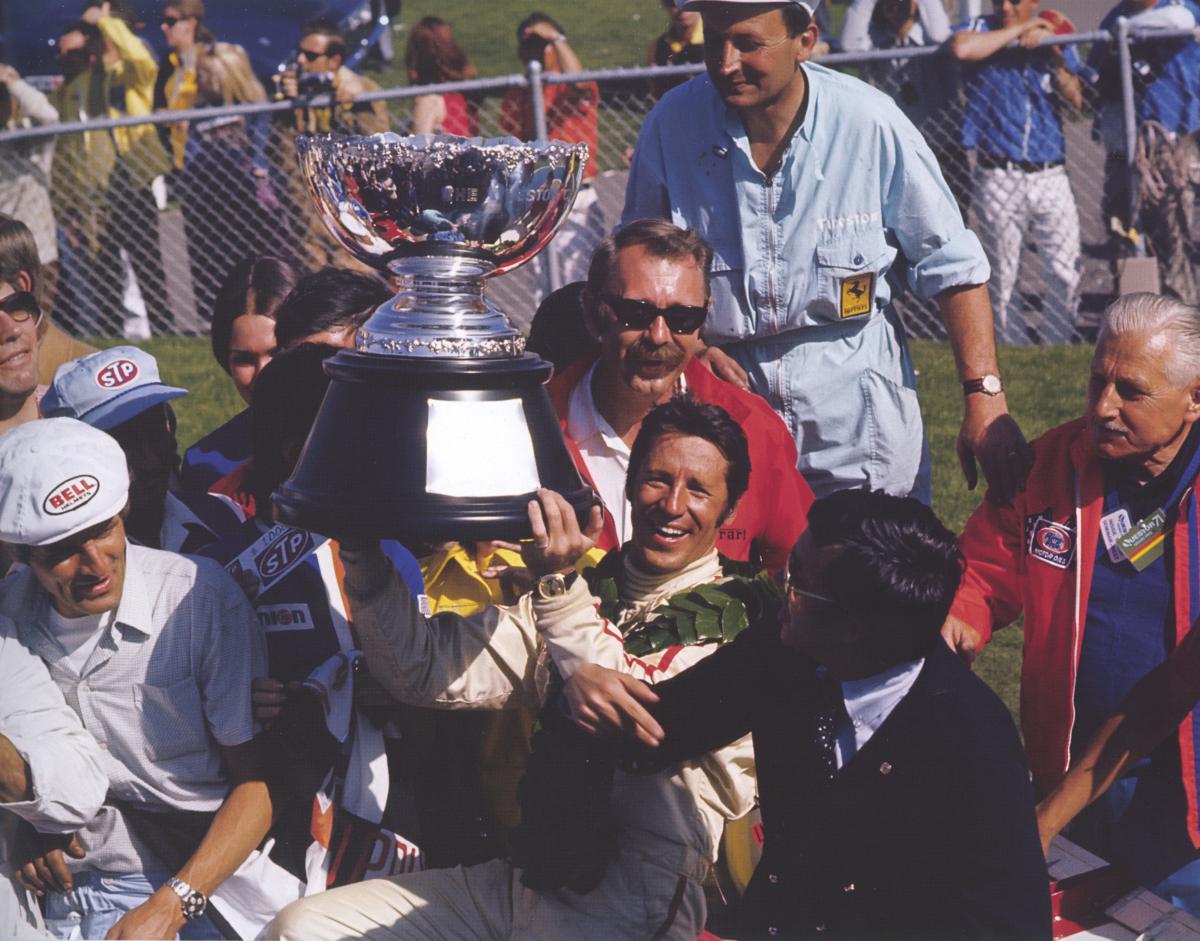 Questor Grand Prix winner Mario Andretti displays his impressive trophy in victory lane.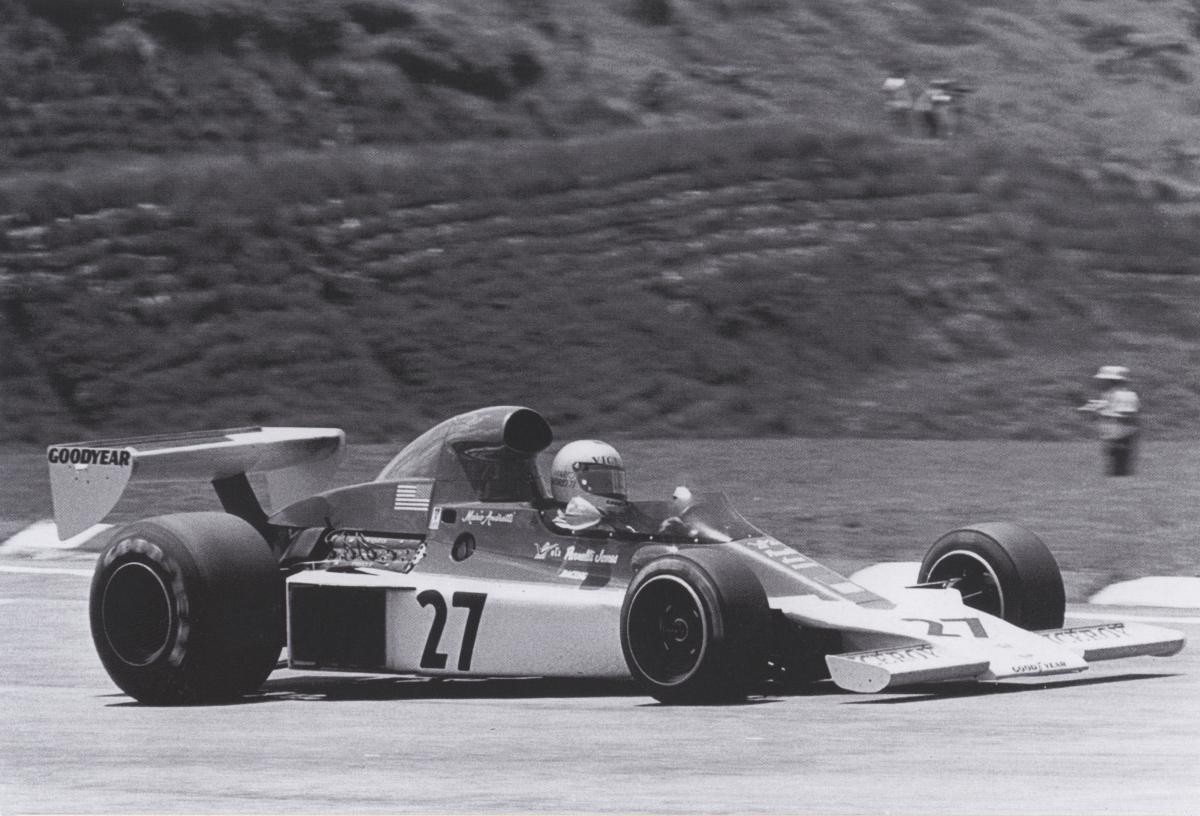 Andretti's stint with Vel's Parnelli Jones Racing was met with lackluster results in 1975 as low funding and a subsequent lack of development hindered the team's performance.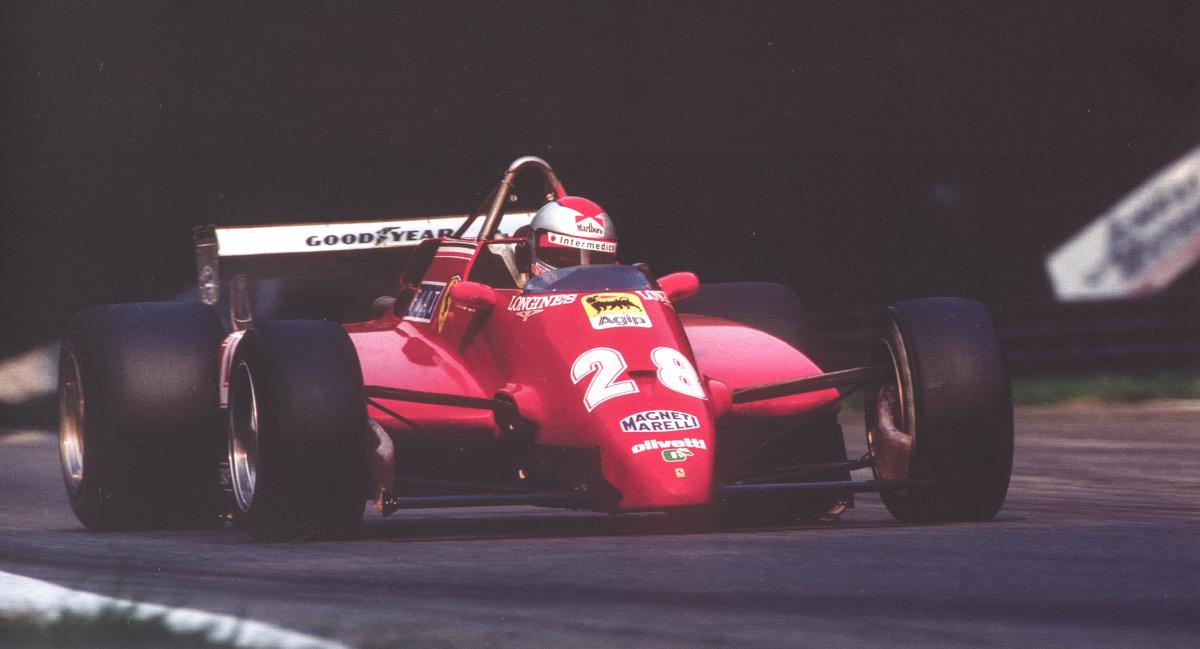 In a fitting end to his F1 career, Andretti raced with Ferrari in the last two races of the 1982 season. At Monza, the scene of his first encounter with Grand Prix racing as a teenager in 1954, he put the beautiful 126 C2 on pole, in typical gusto. The next day, Mario enjoyed a solid run to third place, scoring his ultimate championship points.