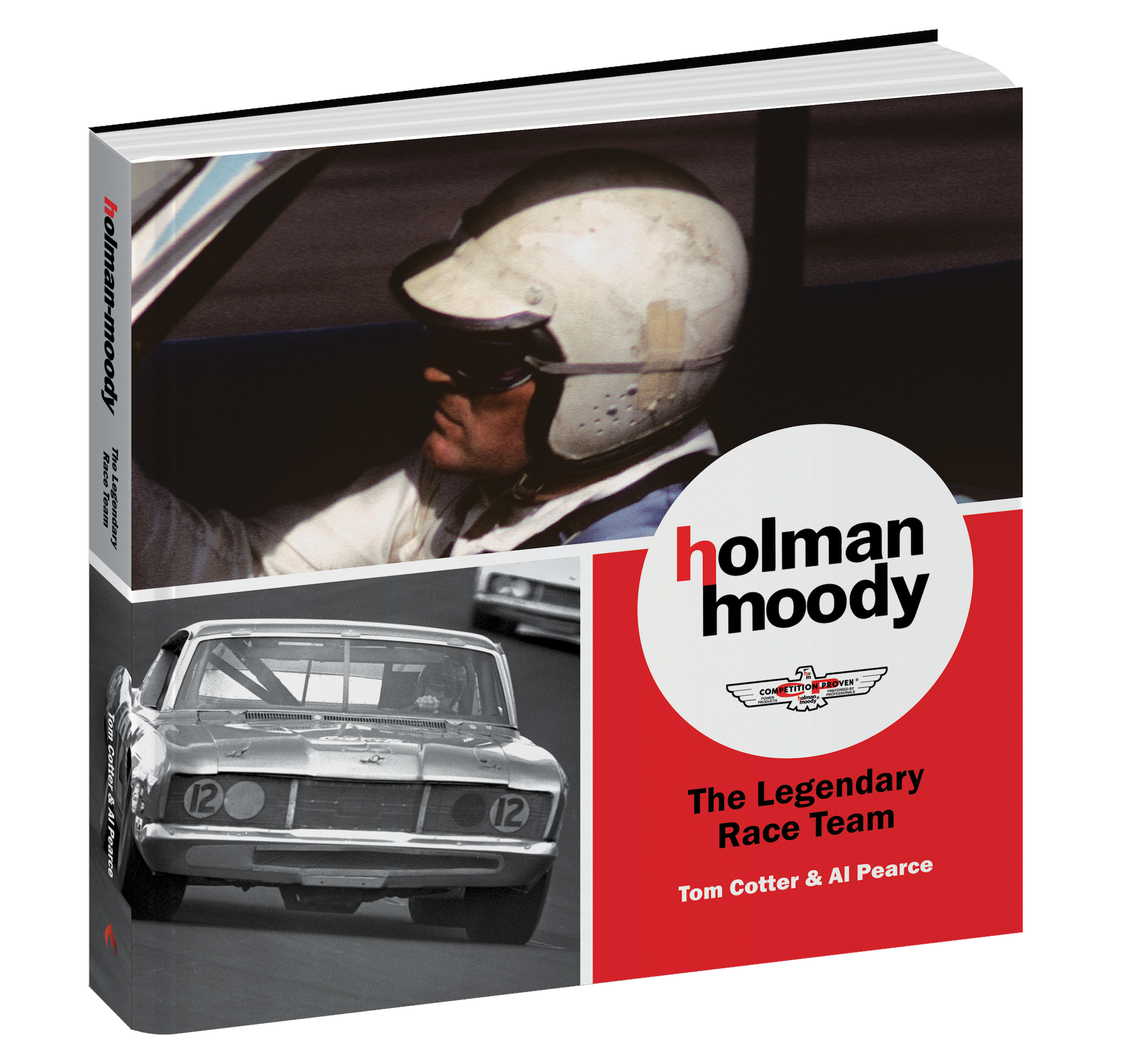 Holman-Moody
$55.00
Want to learn about the team that ran a GT40 at Le Mans in 1966 but wasn't included in the movie Ford vs. Ferrari? You've come to the right place! 

Authors Tom Cotter and Al Pearce recount the colorful story of how two hard-working car guys built one of the largest race teams in history, including 70 pages of the untold story of their campaign of GT40s in the mid-1960s. With 256 lush pages of photography by Don Hunter and others, the book is a look back at the racing factory that fielded stock cars, GT40s, drag cars, race boats, and the Can-Am racer Honker II.The list of drivers who raced behind the wheel of Holman-Moody cars is an all-star cast that includes Mario Andretti, Dan Gurney, Fred Lorenzen, Bobby Allison, and David Pearson. At it's peak, Holman-Moody employed more than 300 people. The builders and tuners from who started at Holman-Moody went on to become race team owners and some of the best-known engine tuners in the business including Robert Yates, Waddell Wilson, and many more.

Click here for a sneak peek at the table of contents for Holman-Moody.
Product details
Subtitle:
The Legendary Race Team
Publication date:
Thursday, June 20, 2013