John Deere Evolution: A Smashing Introduction
Friday, October 22, 2021 - 08:45

John Deere Evolution is a visually stunning work that blends tractors photographed in custom-built studios with concept drawings and behind-the-scenes looks at how the machines were designed and built. This encyclopedic history covers every model line built by John Deere since 1919. In this excerpt from the book, read about long-time Deere engineer Chuck Pelly's tumultuous start with the company.

Chuck Pelly, a well-known industrial designer, penned designs for BMW, Porsche, Samsonite, the Disney monorail, and many more. He went to work in the late 1960s for Henry Dreyfuss Associates (HDA) and was one of the last designers to work closely with the old master himself, Henry Dreyfuss.
 
One of Pelly's projects while at HDA was the design of the new John Deere Sound-Gard cab. After months of design work, the first mock-up of the cab was to be presented to John Deere executives on a stage. Pelly recalls taking great pride in the new design.
 
"[The mock-up was] made out of paper, and tape, and bent plastic," he said, recalling it was just a visual representation, and not terribly sturdy. "I'm not a good tractor driver, but I wanted to present it moving."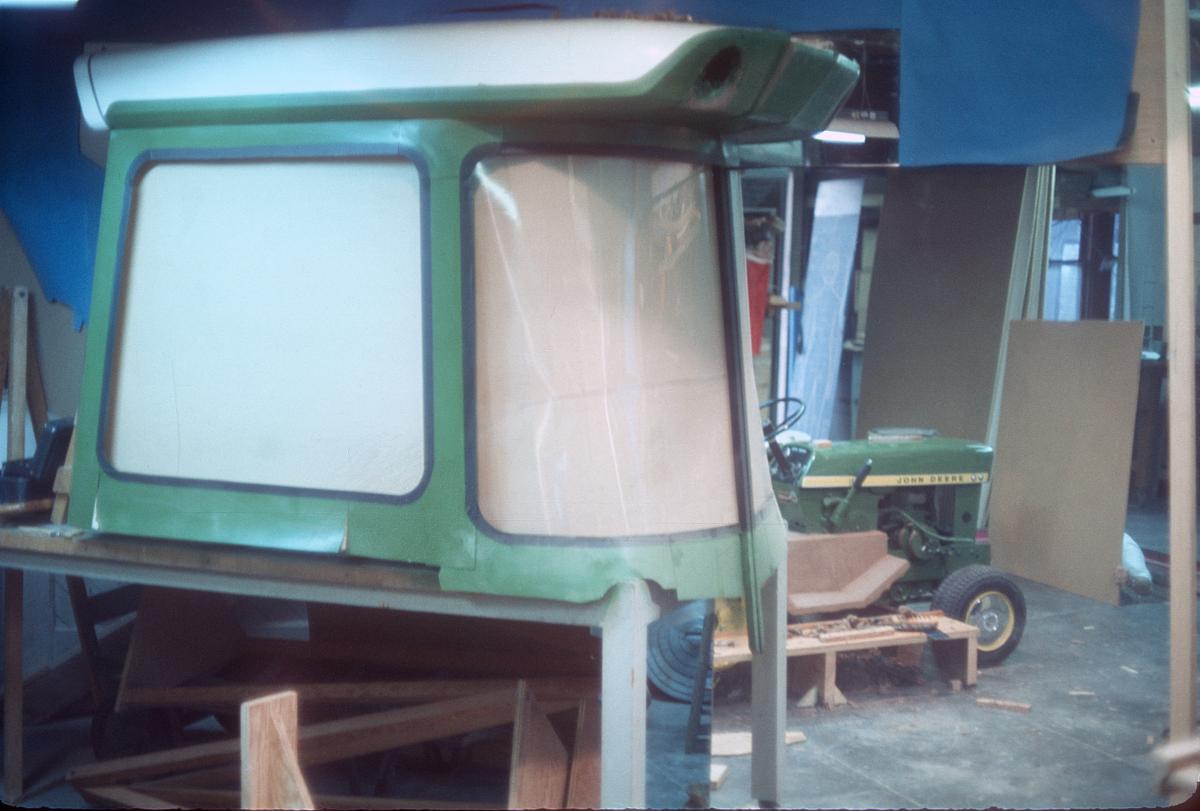 This was the mock-up done prior to the demonstration. This one was mainly cardboard and tape. "It was even flimiser than the one on the demonstrator 4020," Pelly said. Photo courtesy of the Chuck Pelly Collection
 
When the audience gathered, Pelly intended to drive the machine out for them to see it for the very first time. "I had all the big John Deere people there down at the bottom of the presentation area."
 
Pelly had very little experience driving a tractor, and the machine got away from him and went careening off track, toward the parked car.
 
"I ran over the front of the Volkswagen," Pelly said. "Of course, it came apart."
 
He ran it over with one big right tire. The small car came apart like a cheap watch. Pelly also ruptured the fuel tank.
 
"I drilled a hole in the tank and the battery spun. Everyone hid behind trees."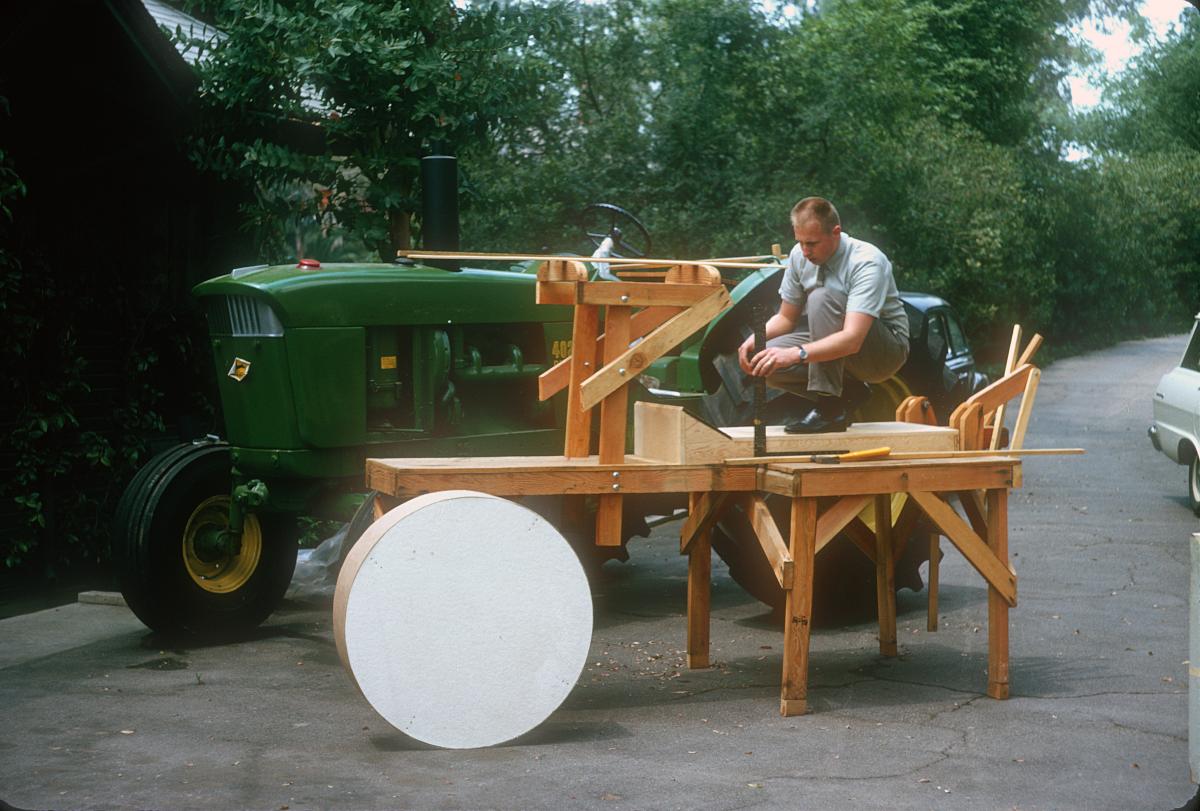 Chuck Pelly is building a mock-up cab on the 4020 above to introduce his new design to Deere executives, circa 1970. The VW in the photograph is the one he would run over. "I had to tie the batteries on with cable," Pelly said. "When I hit the VW the batteries broke and spun and sprayed acid. Henry Dreyfuss and the Deere executives ran to get behind trees." Photo courtesy of the Chuck Pelly Collection

Pelly figured that was the end of his work with John Deere and HDA for that matter.
 
"I packed up my stuff and said, 'Oh, okay I know I'm fired.' Instead, the head of John Deere engineering said, 'We have a job for you. We want you to be a rollover test engineer.'"
 
Pelly laughed recalling the engineer's good sense of humor. The Sound-Gard cab became a hit for John Deere, and Pelly would continue to work happily with the company and would eventually found his own firm doing work for BMW and many others.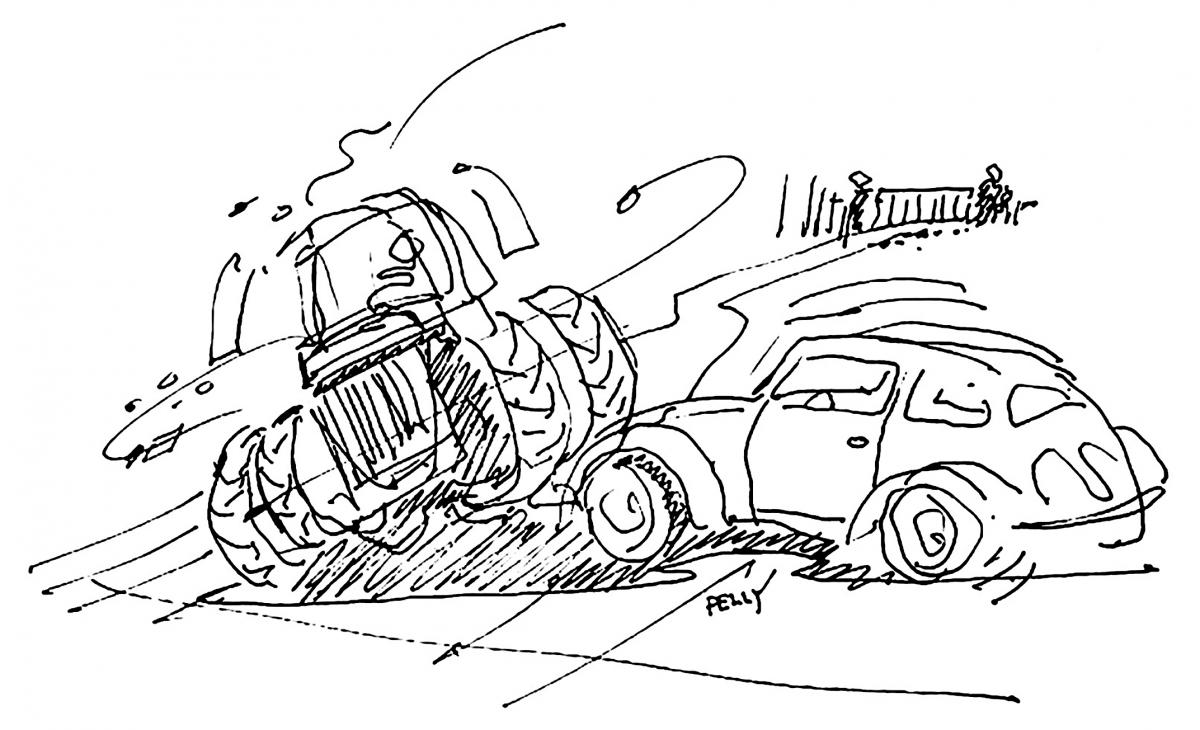 In this sketch, industrial designer Chuck Pelly recreated the chaos that ensued when he unveiled his new design for the Sound-Gard cab to Deere executives.
The Sound Gard Cab

The Sound Gard cab developed by HDA Design and Chuck Pelly was used in John Deere tractors from 1973 to 1994. The cab evolved over the years—see our blog post John Deere Evolution: Revamping the Sound-Gard Body for more about the changes made to not only the cab, but to the entire tractor. As cab design evolved, the engineering and design team changed the entire machine in their quest for a better ride and quieter environment for the farmer. The following five images—labeled by year and model—showcase five generations of Sound Gard cabs.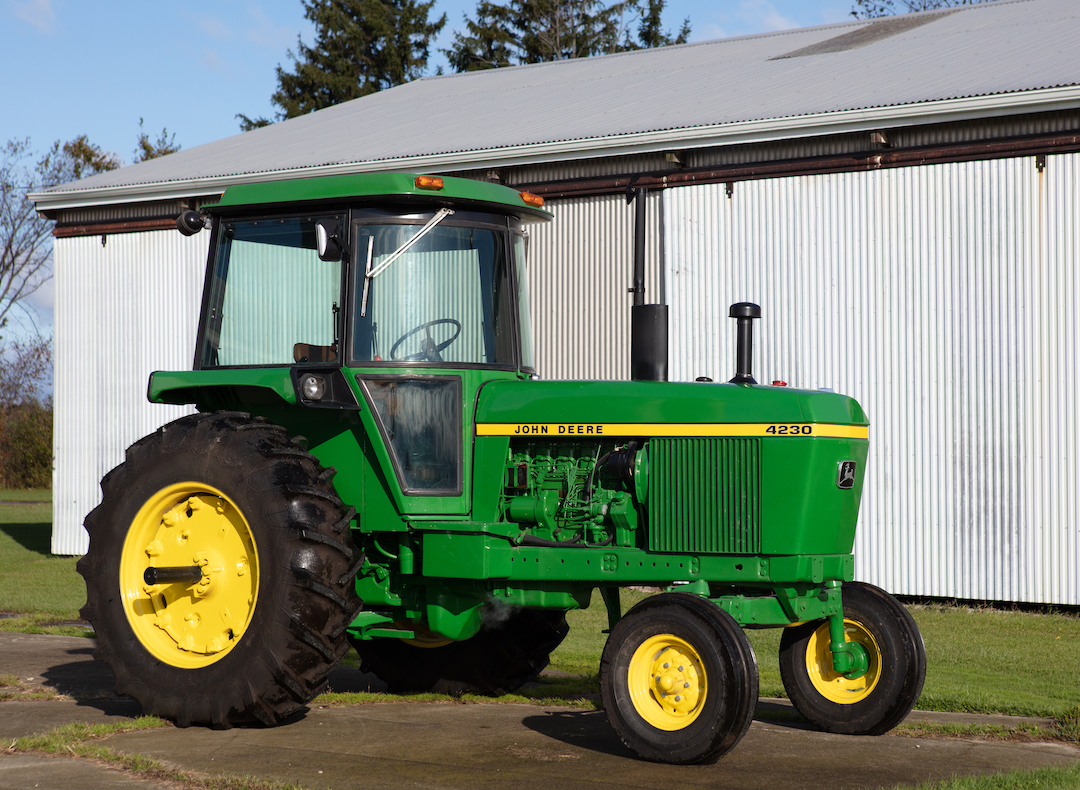 1973 John Deere 4230 SN1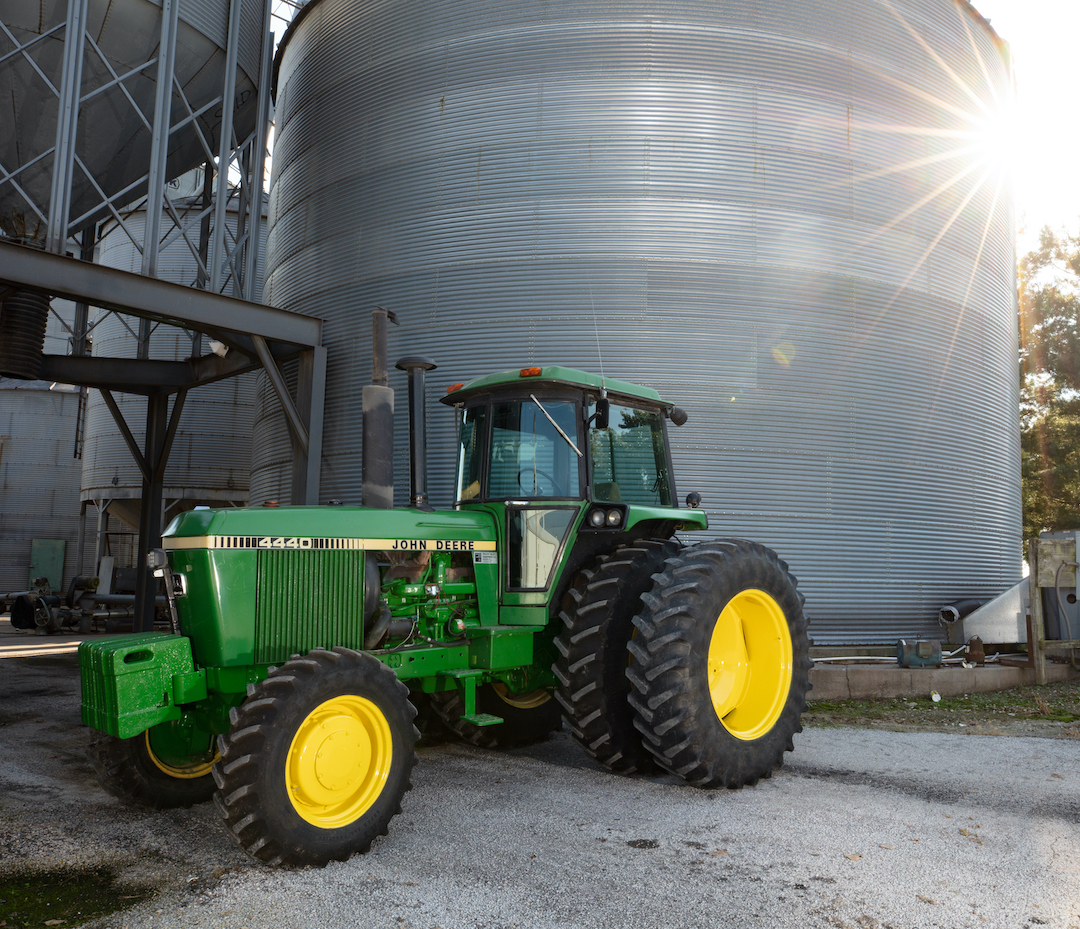 1979 John Deere 4440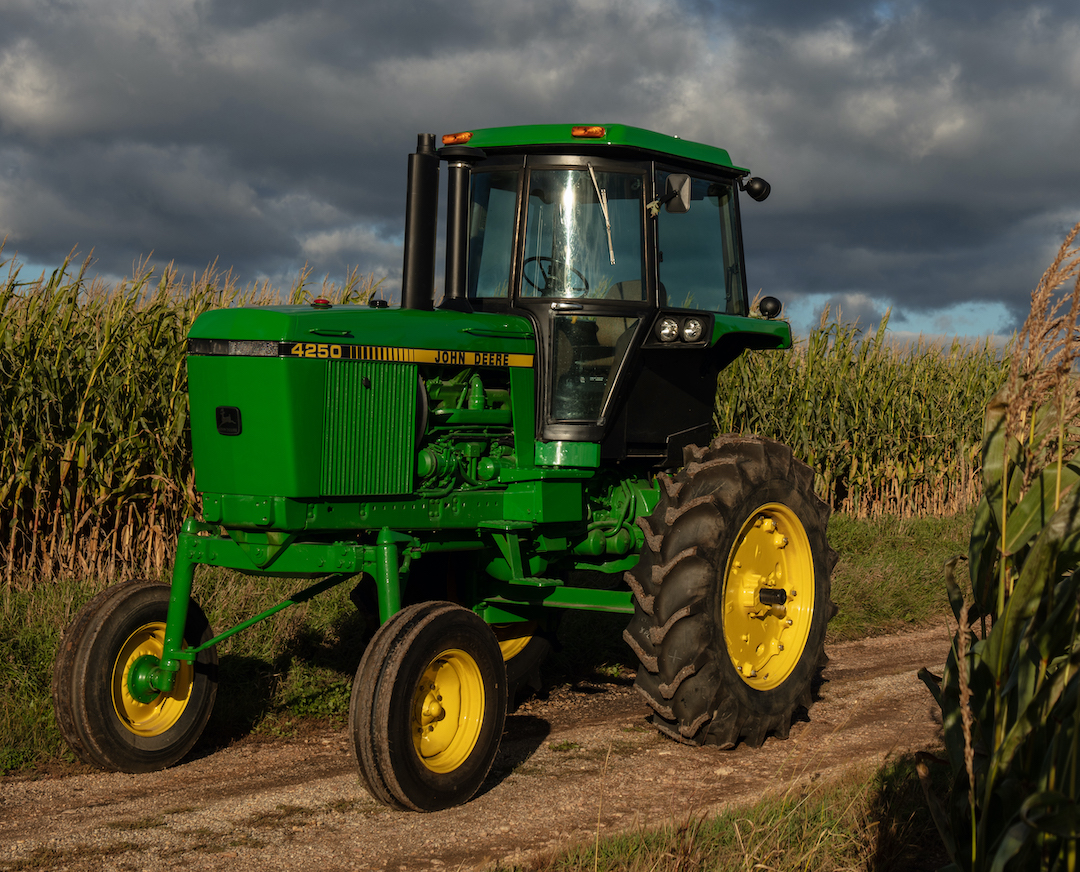 1983 John Deere 4250 First Production Hi-Crop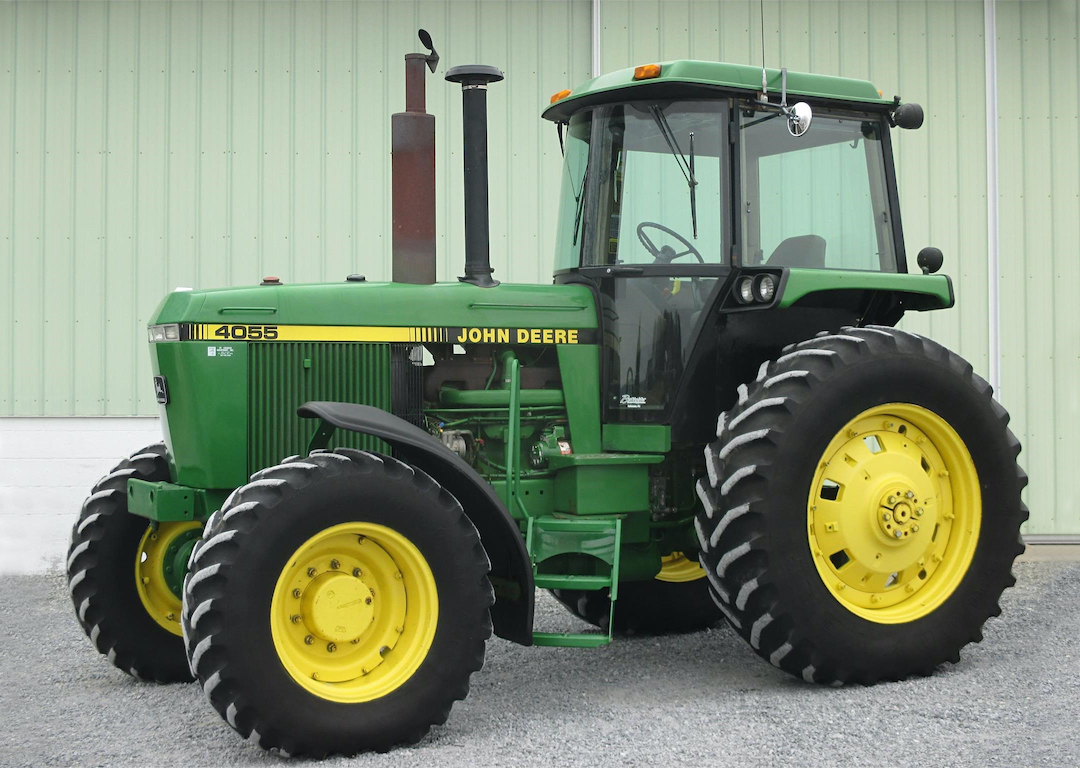 1990 John Deere 4055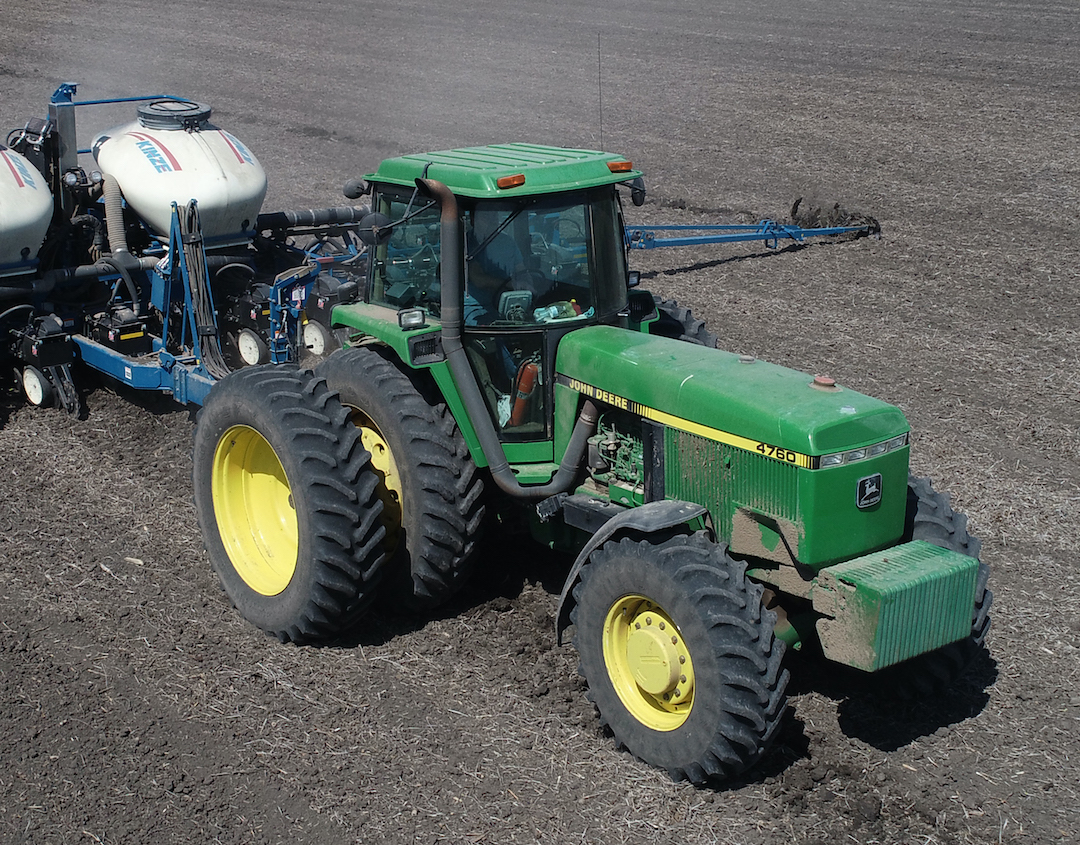 1992 John Deere 4760
Grab your own copy of John Deere Evolution to keep reading more about John Deere history.