The Ford GT40 Story
The Untold Story of Holman-Moody's Role in Winning Le Mans in 1966
Friday, November 15, 2019 - 12:00

If you have seen or heard about the hot new movie, "Ford vs. Ferrari," (and who hasn't?), this excerpt from our book, Holman-Moody by Tom Cotter and Al Pearce, shines a light on Ford's factory effort, including the story (neglected in the movie) of how a legendary race team from North Carolina fielded GT40s at Le Mans. The book also discloses details about the GT40s that survived from Le Mans and much more, with 70 pages of good detail about the effort. 
"Carroll Shelby had a racing garage, but Holman-Moody was a factory."
Jacques Passino
One Man's Ego and a V-8 Engine Ruin Enzo's Fun
Henry Ford II was about to marry Italian socialite Maria Cristina Vettore Austin, better known for much of her life as Cristina Ford. Henry took his future bride on a European vacation, which included a trip to the 24 Hours of Le Mans endurance race. Those on the inside tell of Mrs. Ford innocently commenting to her new husband during the trip, "Too bad the cars you build can't win in this type of racing."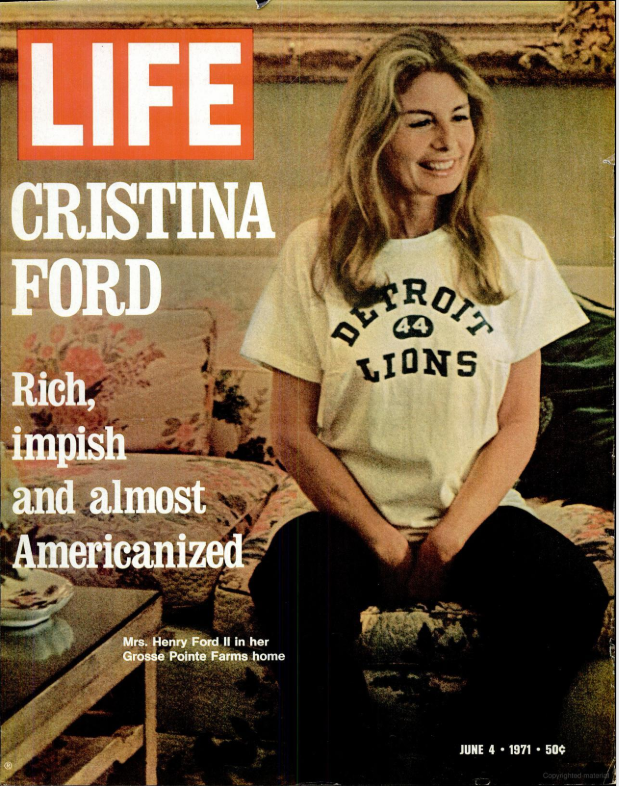 Cristina Ford was an Italian socialite who was married to Henry Ford II from 1965 to 1976. Her comments to Henry about racing are rumored to have prompted him to up Ford's racing presence on the international stage. LIFE magazine ran a cover story about Ms. Ford in 1973, and dubbed her as a "highly effective ambassadress for the Ford Motor Company." 
Homer Perry, who was Ford's GT program manager, remembers it clearly, "Of course you know she was a jetsetter," he said. "She was from Italy, and she was interested in speed." Ford's flame was lit.
The easiest method for winning Le Mans would be for Ford Motor Co. to acquire a team that knew how to win it—most notably Ferrari. So negotiations began between Ford and legendary race car builder Enzo Ferrari. "Ford almost got it," Perry continued. "Don Frey flew over there [to Italy] for the final arrangements, but at the last minute, talks broke down about how much control Ford would have over Ferrari. So they [Ferrari] bowed out. I know that Henry was angry about that, but the story goes that one night Cristina said to him, "Well, a Ford couldn't beat a Ferrari anyway."
That did it. Henry Ford was now on a mission to win the world's most famous endurance race, with a car built by his own company.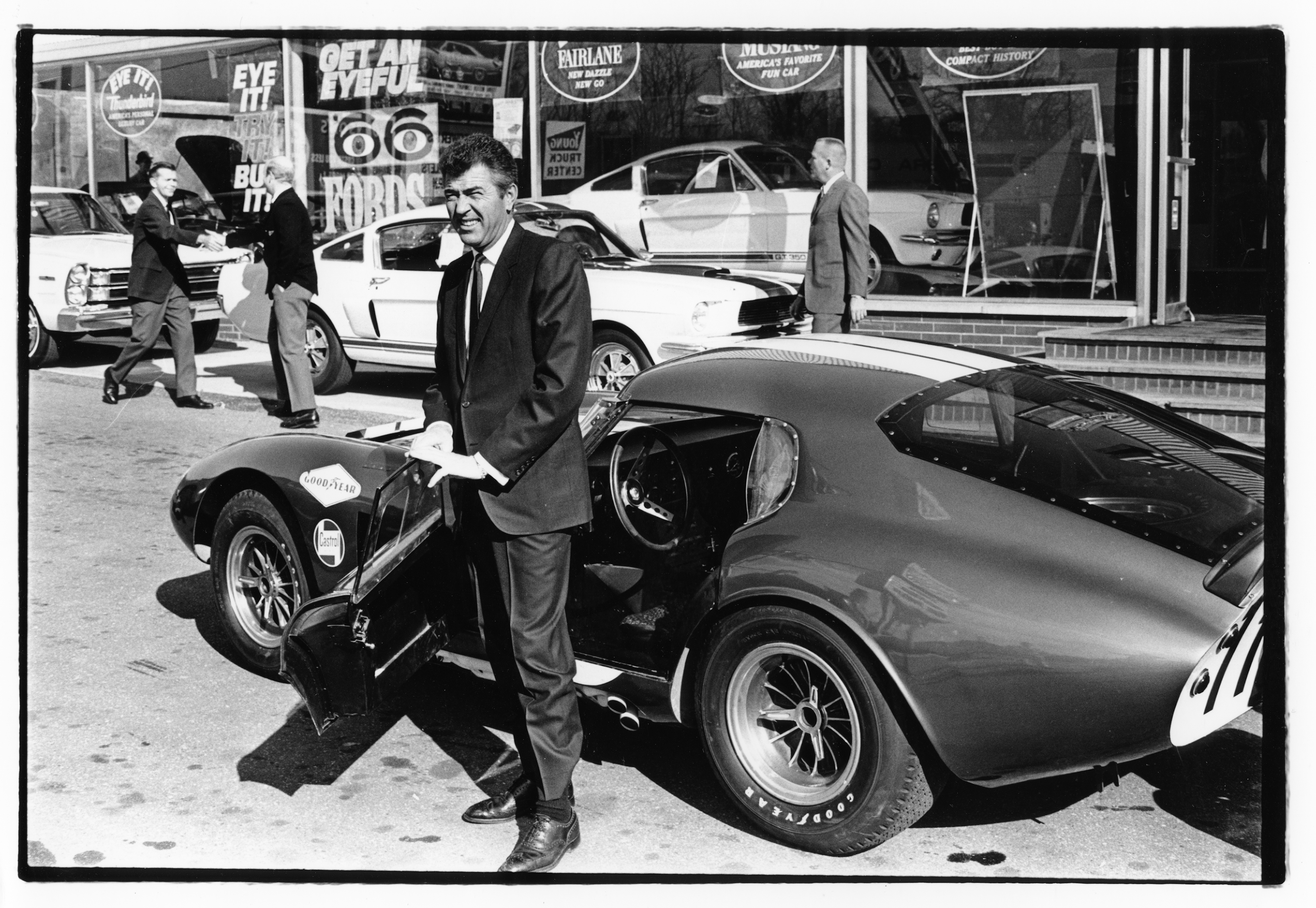 Ford's endurance racing entry just prior to the GT40 era was the Cobra Daytona Coupe. Carroll Shelby poses with one of the six built in front of Young Ford in Charlotte, North Carolina, the area's Shelby dealer at the time. Photo by Don Hunter, from the book Holman-Moody. Fast-forward a few pages, after 1964, when Ford contracted Eric Broadley to design the GT40 and Carroll Shelby to race the cars in the US. The book covers the GT40's mixed results in 1964 and 1965. For 1966, Ford turned to legendary stock car racing team, Holman-Moody, to field a team of GT40s alongside the Carroll Shelby-run team. You can find the rest of the story in HOLMAN-MOODY: The Legendary Race Team by Al Pearce and Tom Cotter.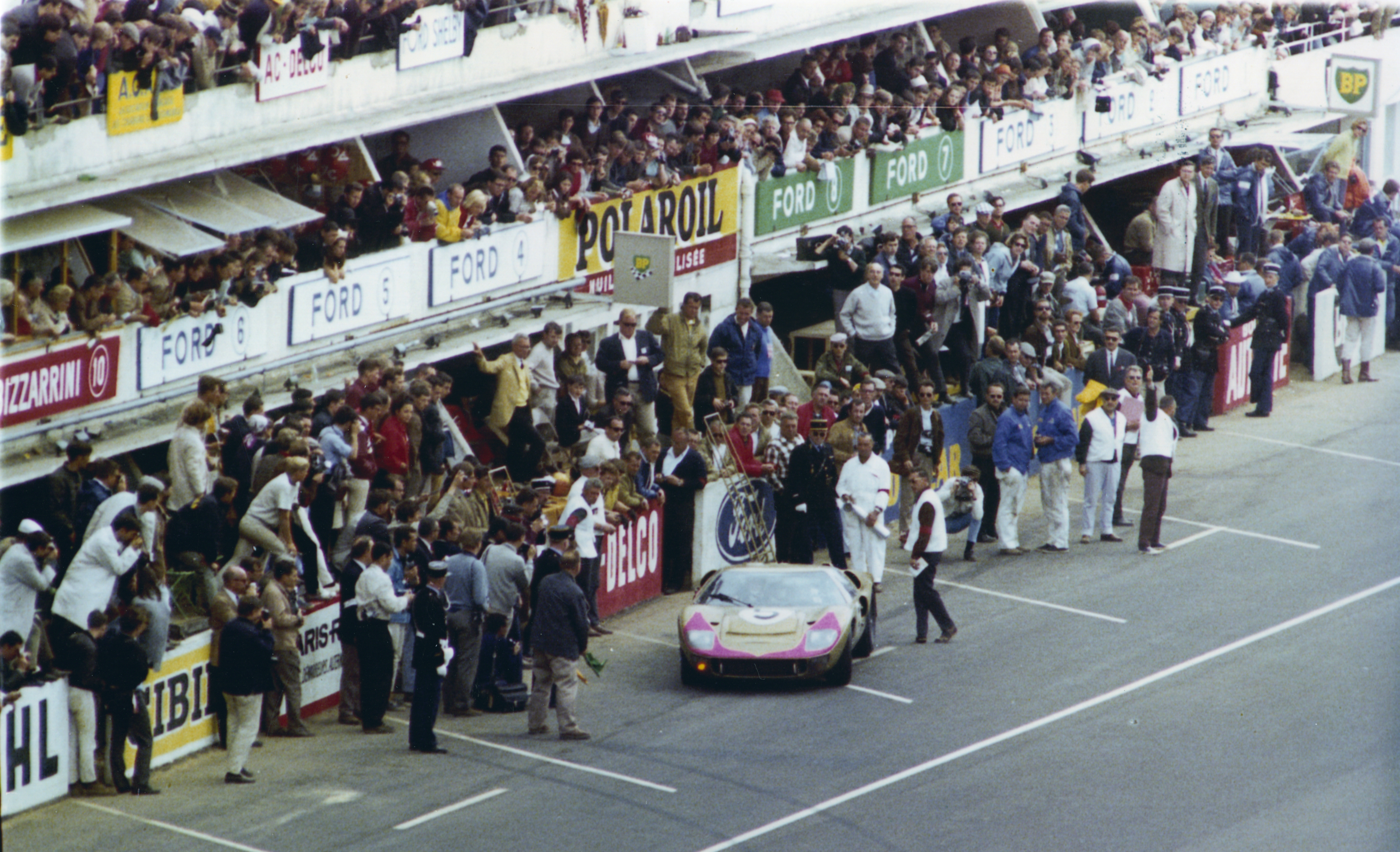 The No. 5 Holman-Moody GT40 comes in for a final Wood Brothers pit stop at Le Mans in 1966. The paint on the nose was unique to the Holman-Moody GT40s. Lee Holman, John's son, went to the local hardware store and purchased various colors of fluorescent paint so the Holman-Moody team cars could be more easily identifiable at night. Photo from Wanderer Family Collection.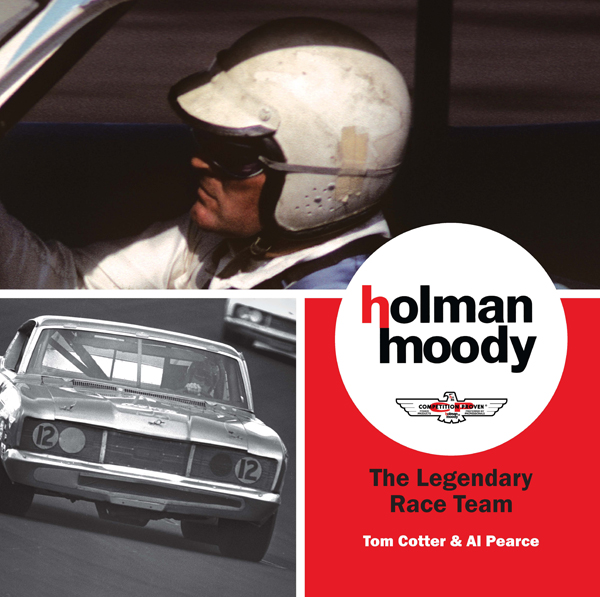 You can find the rest of the story in HOLMAN-MOODY: The Legendary Race Team by Al Pearce and Tom Cotter.