1939 Farmall M
A Family Heirloom Donated to Jerry Mez
Tuesday, May 9, 2017 - 01:15
The venerable M is one of the most important machines built in the 20th century. The tractor was a major leap forward when it was introducted in 1939, coupling cutting edge technology with a timeless design penned by the firm of famed industrial designer Raymond Loewy. Hundreds of thousands of the machines were deployed, and they were instrumental to the mechanization of the American farm. This clean 1939 model has spent its entire life in Pottawattamie County in western Iowa. The machine was shipped from the factory to the Mez family IHC dealership in Avoca, and was sold to a local farmer who worked it for decades. Jerry Mez first crossed paths with the M at a local auction. The auctioneer collected tractors and he bought the M, but he told his family when he passed, the tractor should go to Mez since his family's dealership originally sold the tractor. In 2005, the second owner passed away and Mez bought the tractor. The largest part of the restoration was a brand new coat of paint and new tires. What makes this tractor unique is that it is completely stock. The sparkling 70-plus-year-old is now taking a well-earned rest in the Farmall-Land Museum in Avoca, Iowa. Mez estimates the tractor to have logged 3,000 hours in it's lifetime.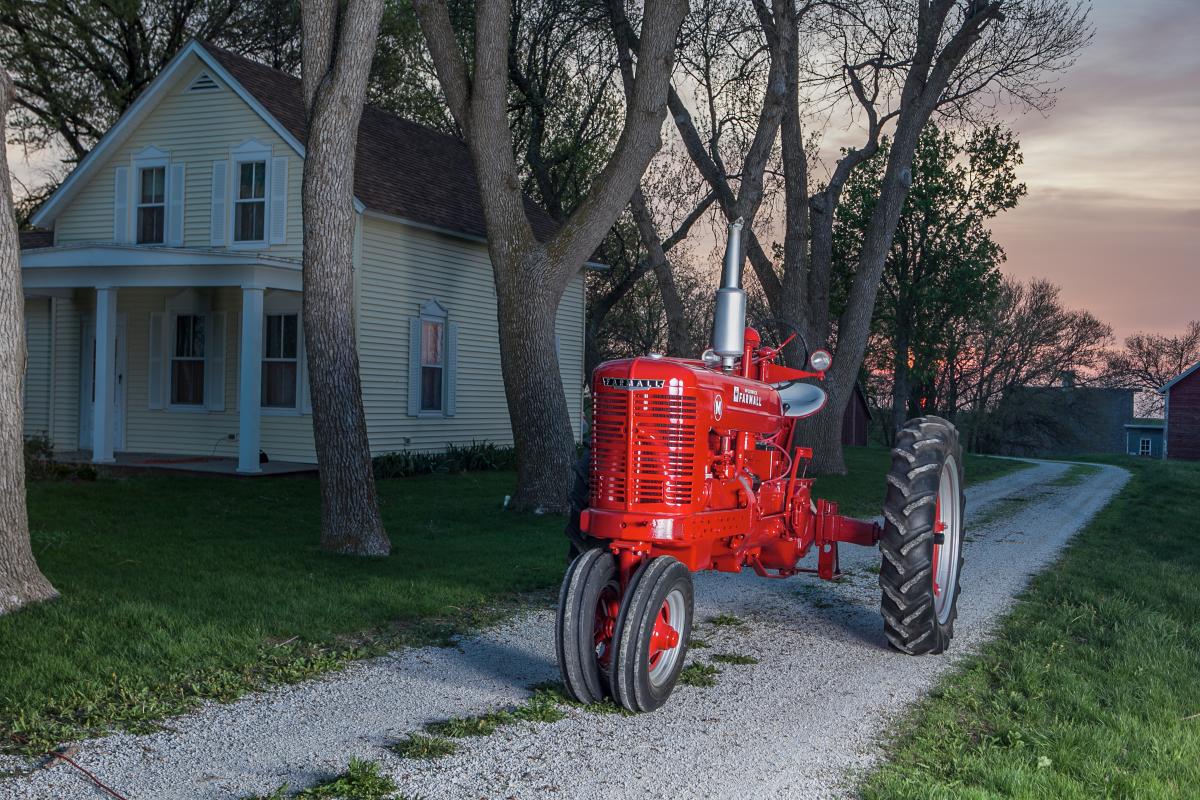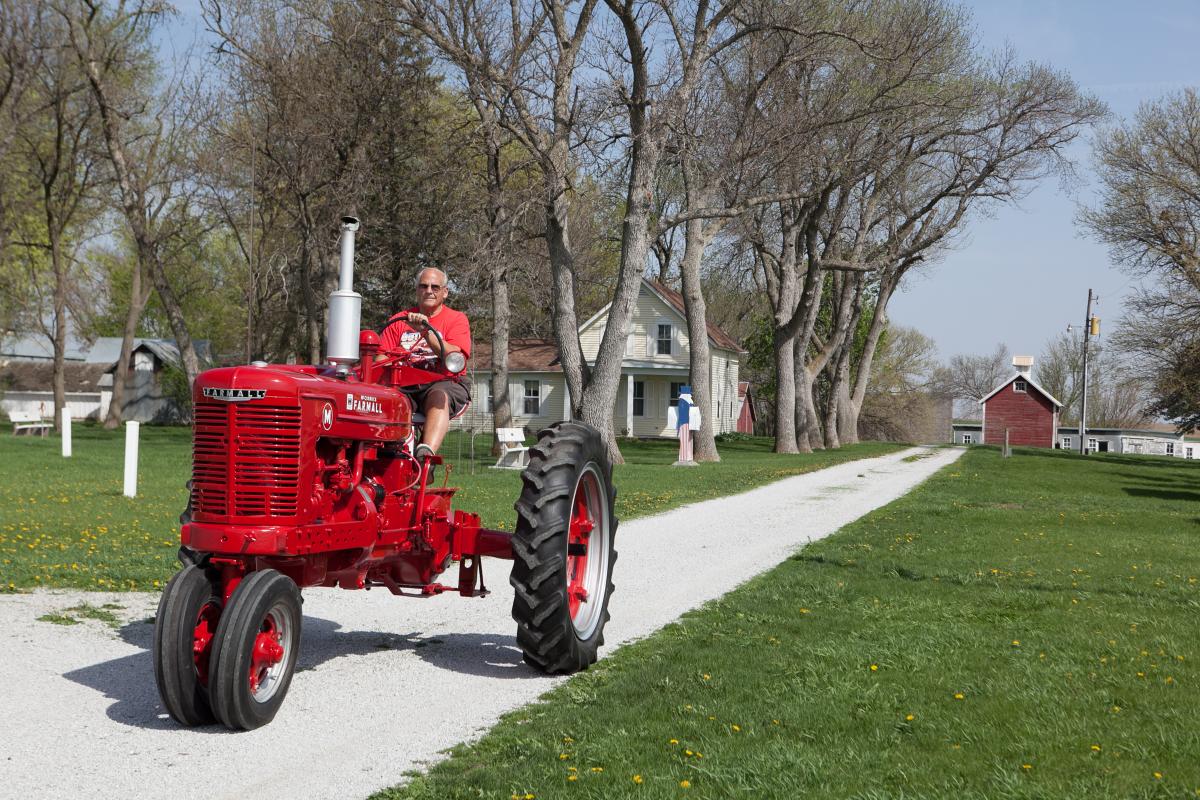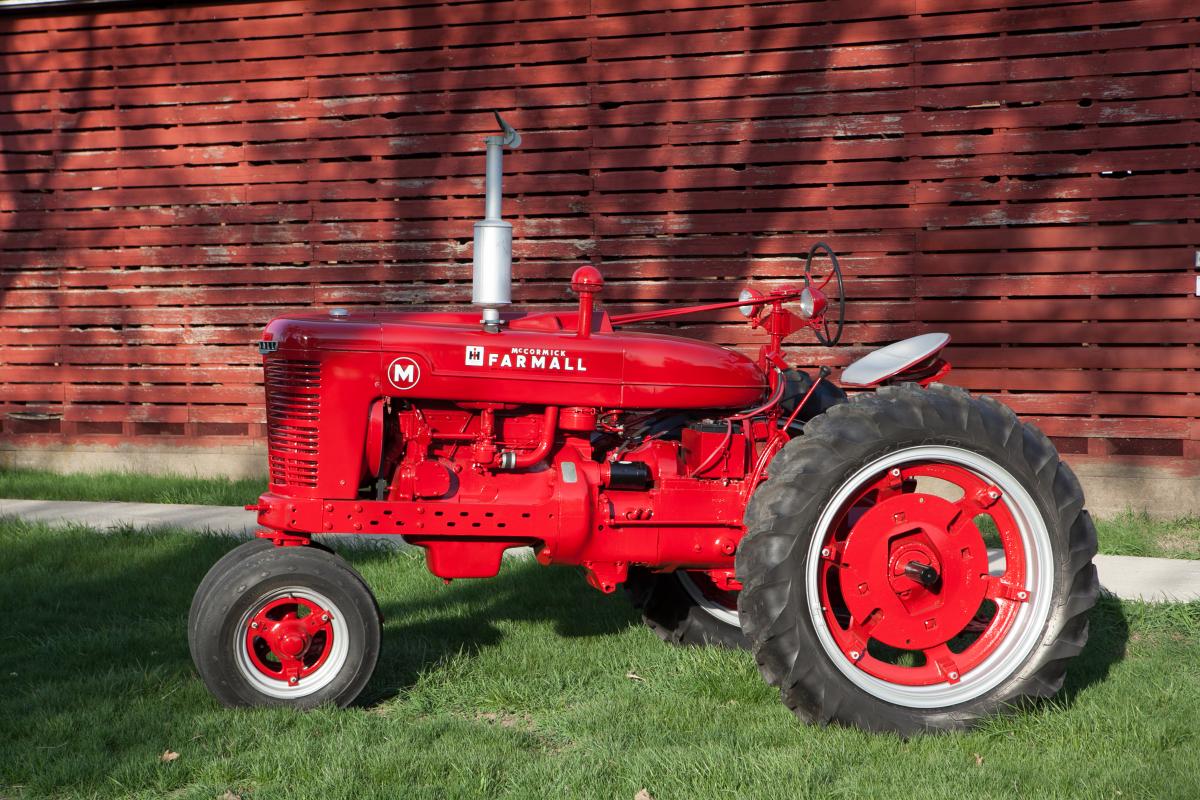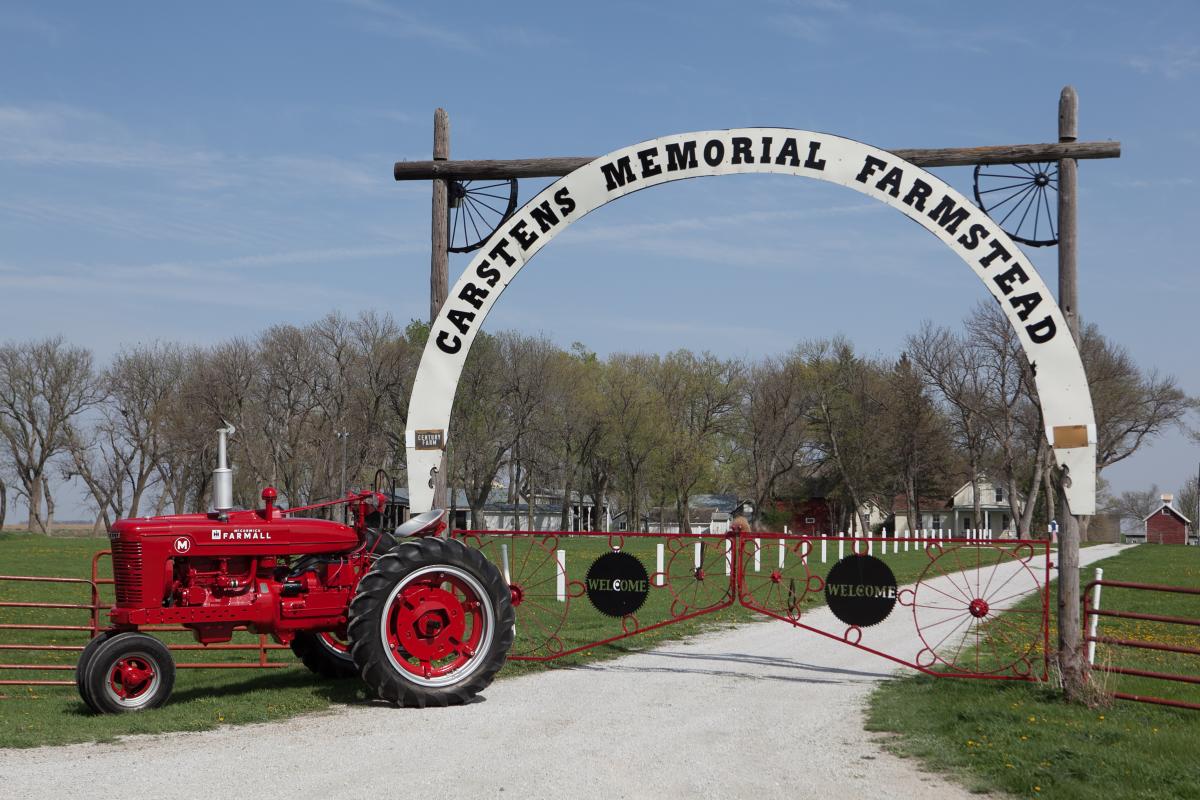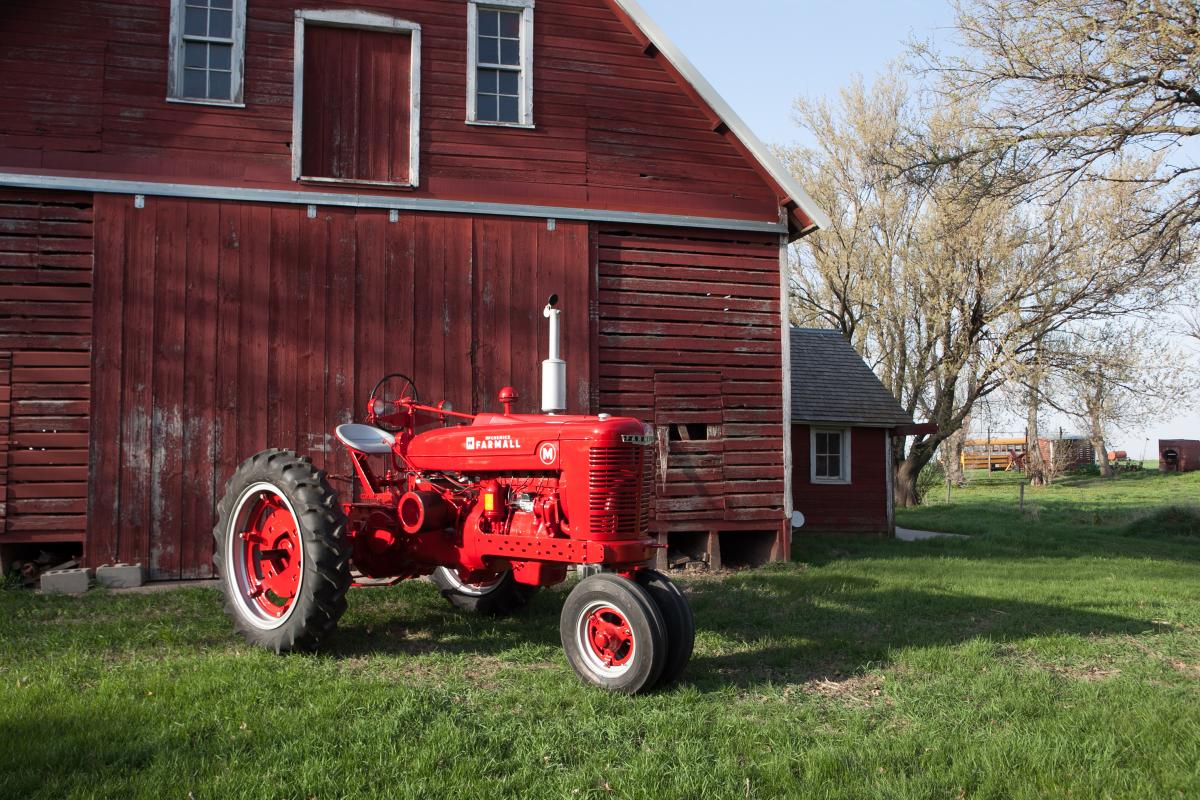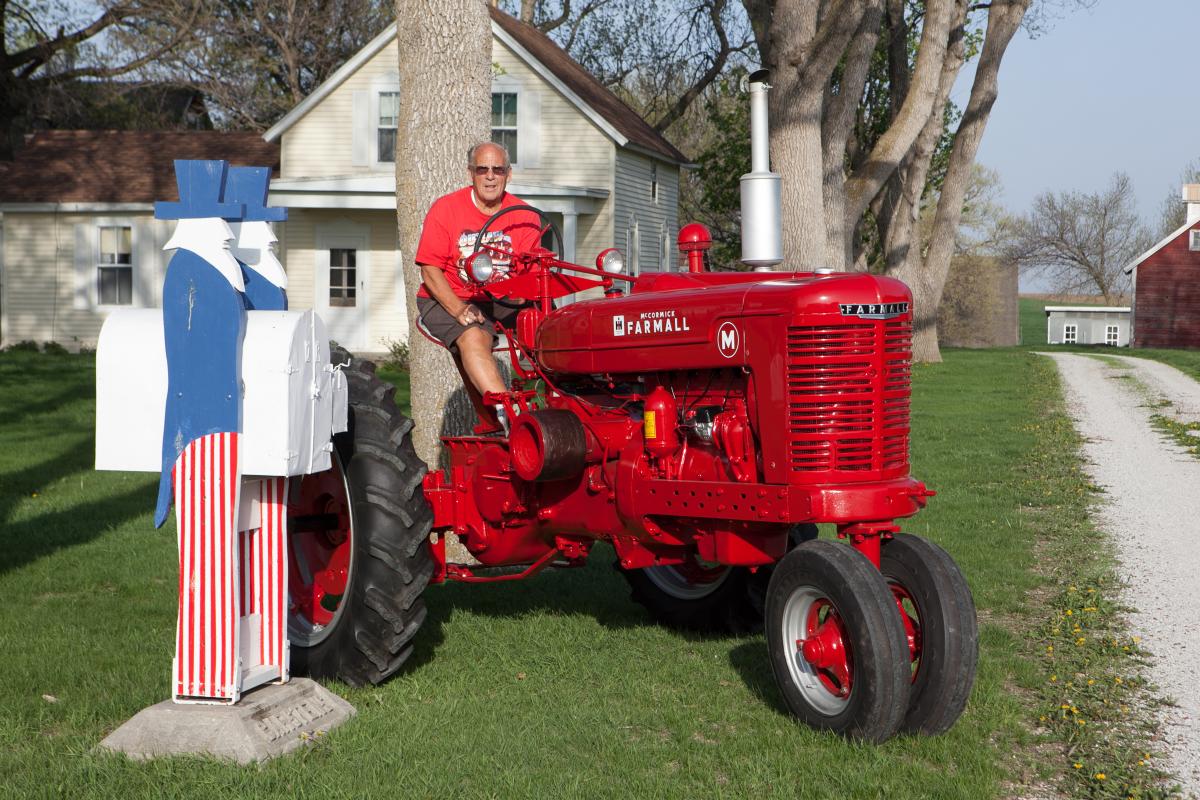 You can see Jerry Mez's fantastic collection of machines at his museum, Farmall-Land in Avoca, Iowa. 
The 1939 Farmall M is featured in Red Tractor Greeting Cards, a new item offered by Octane Press and photographer Lee Klancher.