Tractor Horsepower Wars 1957
The Farmall 450 and Harvester
Monday, January 2, 2017 - 15:45

In 1957, the American farm was changing. The great farm exodus was done, and less than 10% of the American population was farming. Those that remained were being segregrated into two groups: the high-technology larger farms, cooperatives and businesses that were capitalizing on new technology and farming techniques, and a shrinking number of small family farms struggling to stay alive.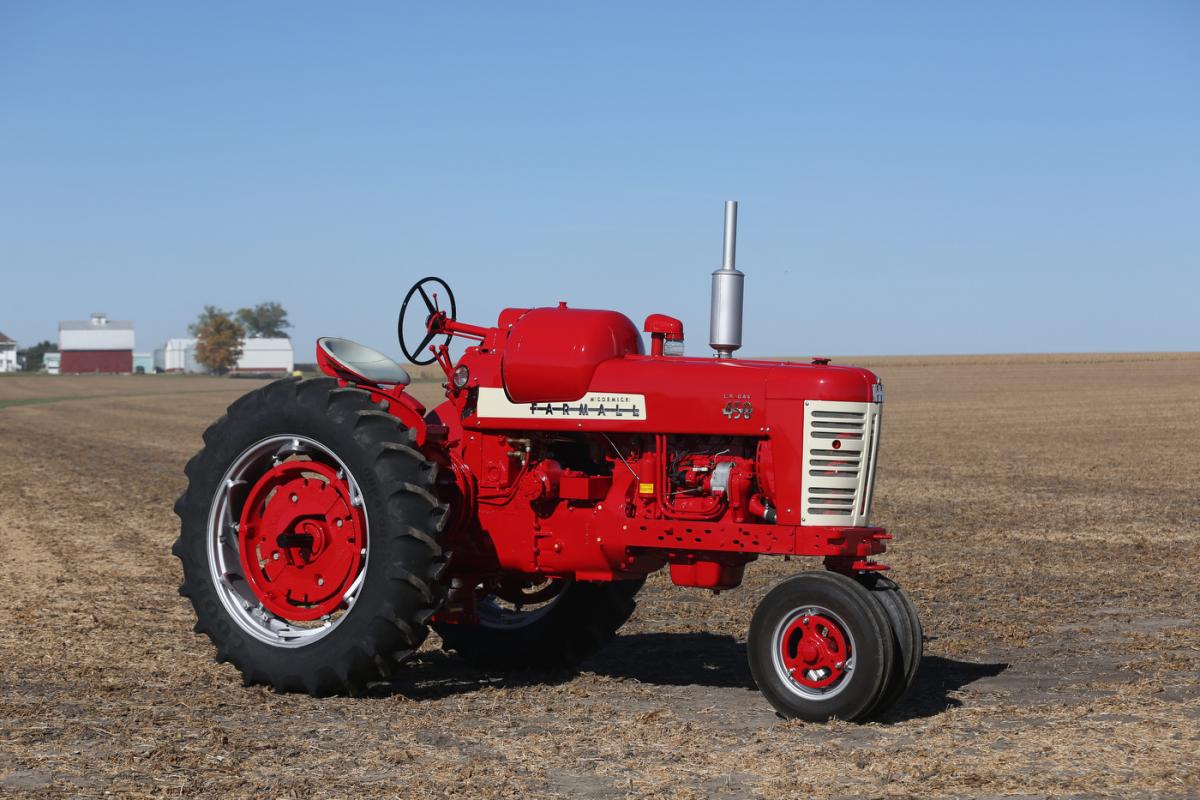 The farmers that survived this era needed to work more acres. Technology and vertical integration were what would allow farmers to compete and thrive.  
 
The problem with the Farmall 450 was two-fold. First, the basic platform for the tractor was the Farmall M, which was introduced in 1939. The nearly 20-year-old chassis was long in the tooth, to say the least. The machine did feature plenty of upgrades and refinements, ranging from paint and sheet metal to hydraulics and transmission technology.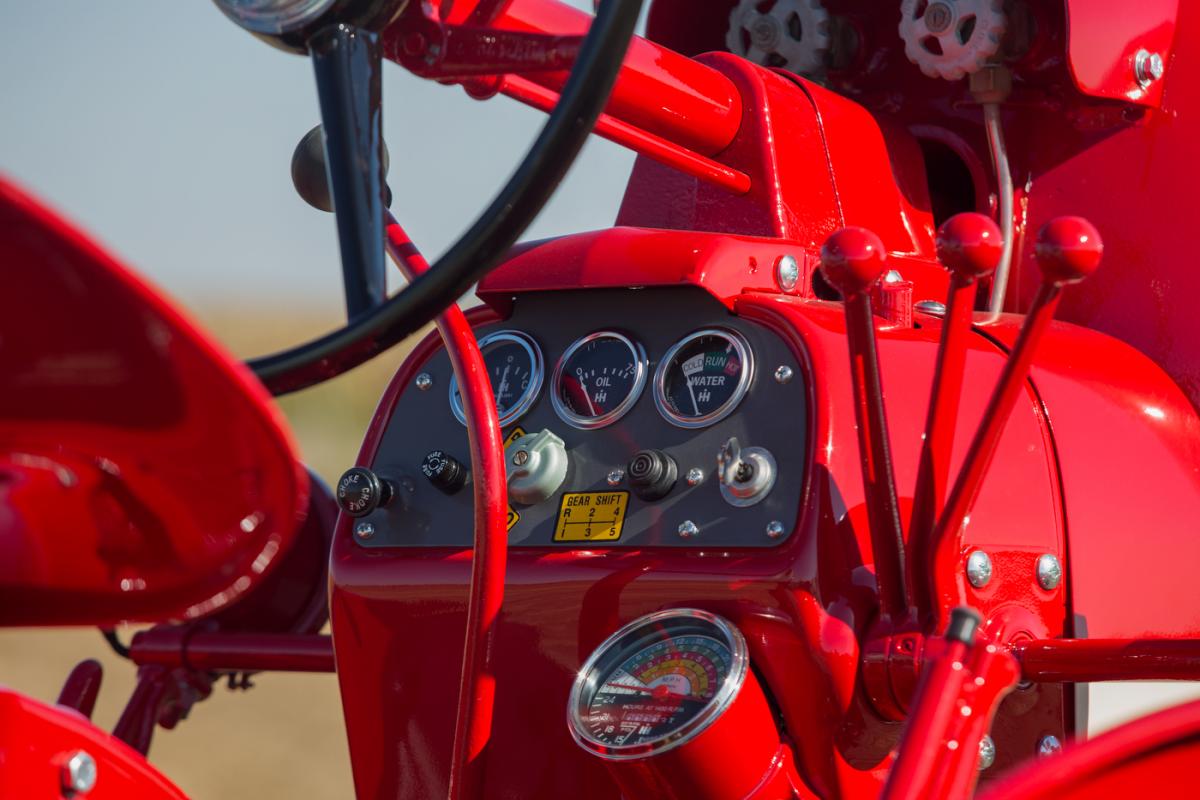 Incidentally, the hydraulics and torque amplifier all sucked up horsepower, which brings us to the second downfall of the 450.  
 
The 450 had roughly 50 horsepower, which worked adequately on modest farms . . . a percentage of which were failing. On the big, high-technology farms that were able to turn a profit, more power and traction was needed.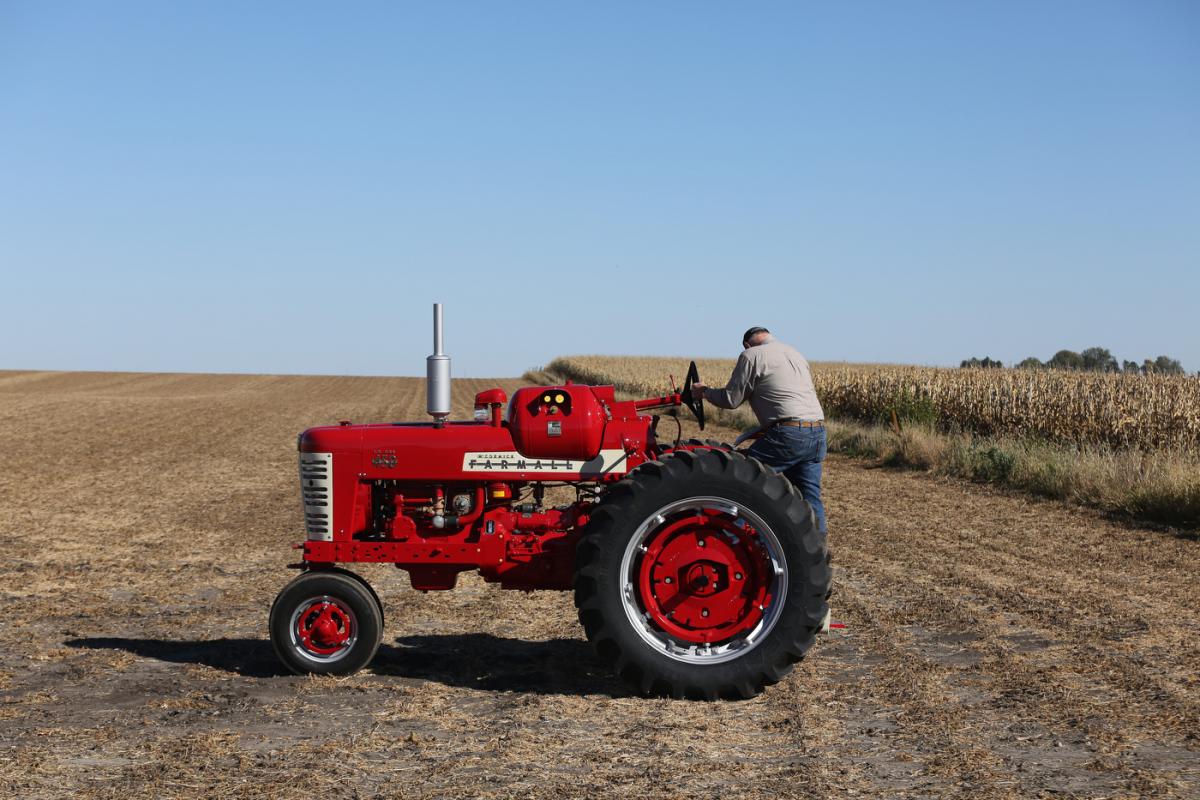 The red faithful powered up their tractors with aftermarket engine kits and homebuilds that linked two rear ends and engines together. Neither of these solutions produced terribly effective results. 
 
Makers like Warner and Harris offered four-wheel-drive tractors with more horsepower and traction. Lacking dealer networks and funding made it difficult for these smaller manufacturers to make headway in the market.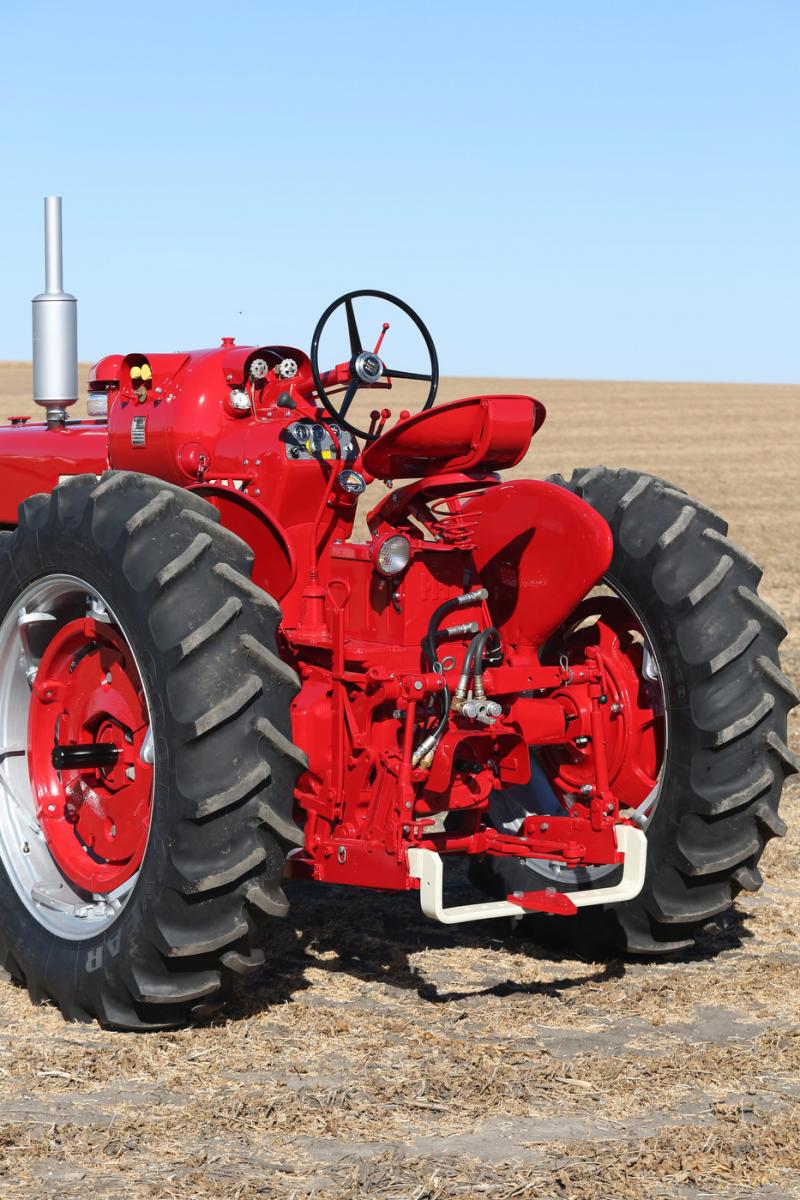 In Red Lake Falls, Minnesota, the Steiger family were so frustrated with the situation that they home-built a four-wheel-drive tractor out of off-the-shelf components and a hand-built frame. They began selling those machines in the 1960s, as Harvester scrambled to put together an entry into the four-wheel-drive high-horsepower tractor.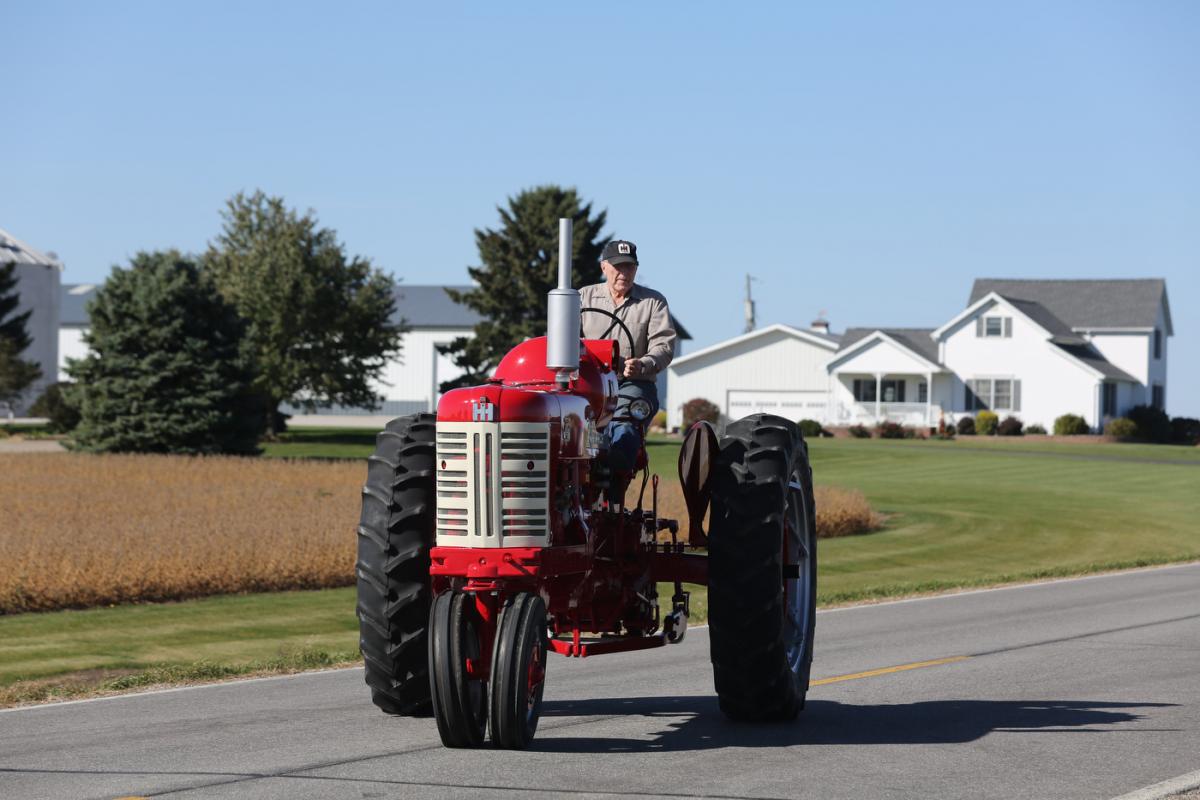 So in 1957, the 450 was a highly-refined version of a great tractor. As you can see from these images of Marv Rohlena's immaculate 450 LP, the model was a beautiful machine.  
 
The market, however, demanded more power and traction than Harvester had to offer in 1957.