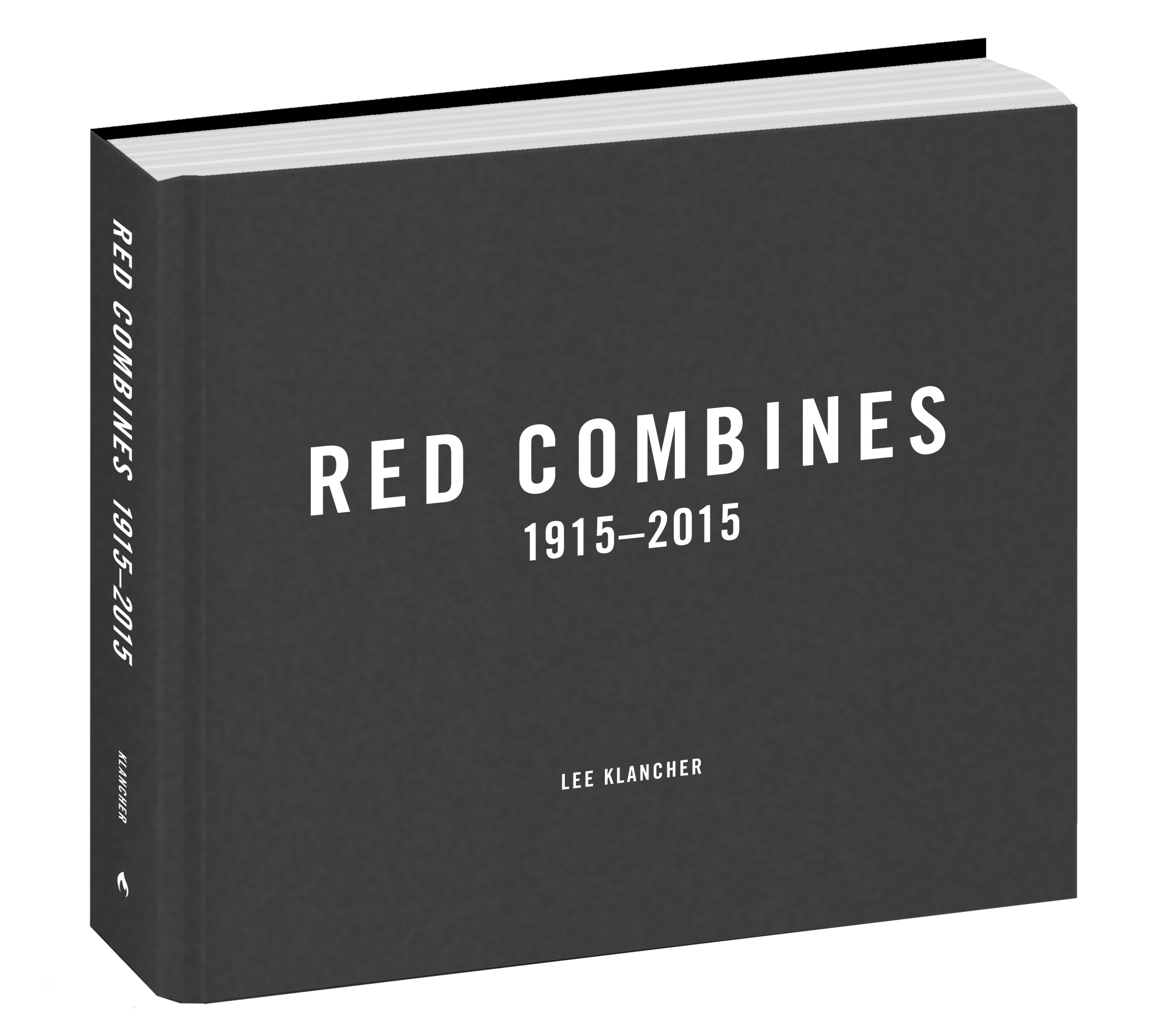 Red Combines Collectors Edition
$125.00
Limited quanitities available. 
This authoritative book chronicles the complete story of the red combine's impact on agriculture and society.
Red Combines 1915–2015
includes photographs and details about every red combine built in the United States and abroad, and tells the story of the creation of the Axial-Flow combine, which was developed in a garage so secret only a few people knew it existed. The Axial-Flow combine was a technological leap that transformed the industry when introduced in 1977. The book covers the entire line of red combines, including the CBX, a top-secret mega-combine built in the 1990s. Authored by Lee Klancher and the team of talented contributors who created the award-winning
Red Tractors 1958–2013
, this through and entertaining book is another captivating volume sure to please fans of agricultural equipment and farm history.
The Collector's Edition has all of these great features:
Gorgeous leather-covered and stamped book in handmade clamshell case covered in black Saifu cloth with printed interior. 
Includes four previously unpublished images of  prototypes which were never built. Each image is a heavy stock 8x10-inch photograph suitable for framing, with the story of the prototype's design, evolution, and ultimate demise printed on the back.
Four images are available ONLY with the Collector's Edition and Serial Numbered Collector's Edition! These images will not be released to other media in any form! 
Contributors
This book was assembled by a team of experts in the history of International Harvester and Case IH led by author and photographer Lee Klancher. Contributors include 
Kenneth Updike
, 
Sarah Galloway
, 
Matthias Buschman
, 
Johannn Dittmer
, 
Martin Rickatson
, 
Jean Cointe
, and 
Gerry Salzman
. 
Limited quantities of the STANDARD EDITION and SERIAL NUMBER EDITION available. 
Product details
Title:
Red Combines Collectors Edition
Subtitle:
The Authoritative Guide to International Harvester and Case IH Combines and Harvesting Equipment
Publication date:
Monday, August 31, 2015
Dimensions
11.8125 × 10.5 × 1 in