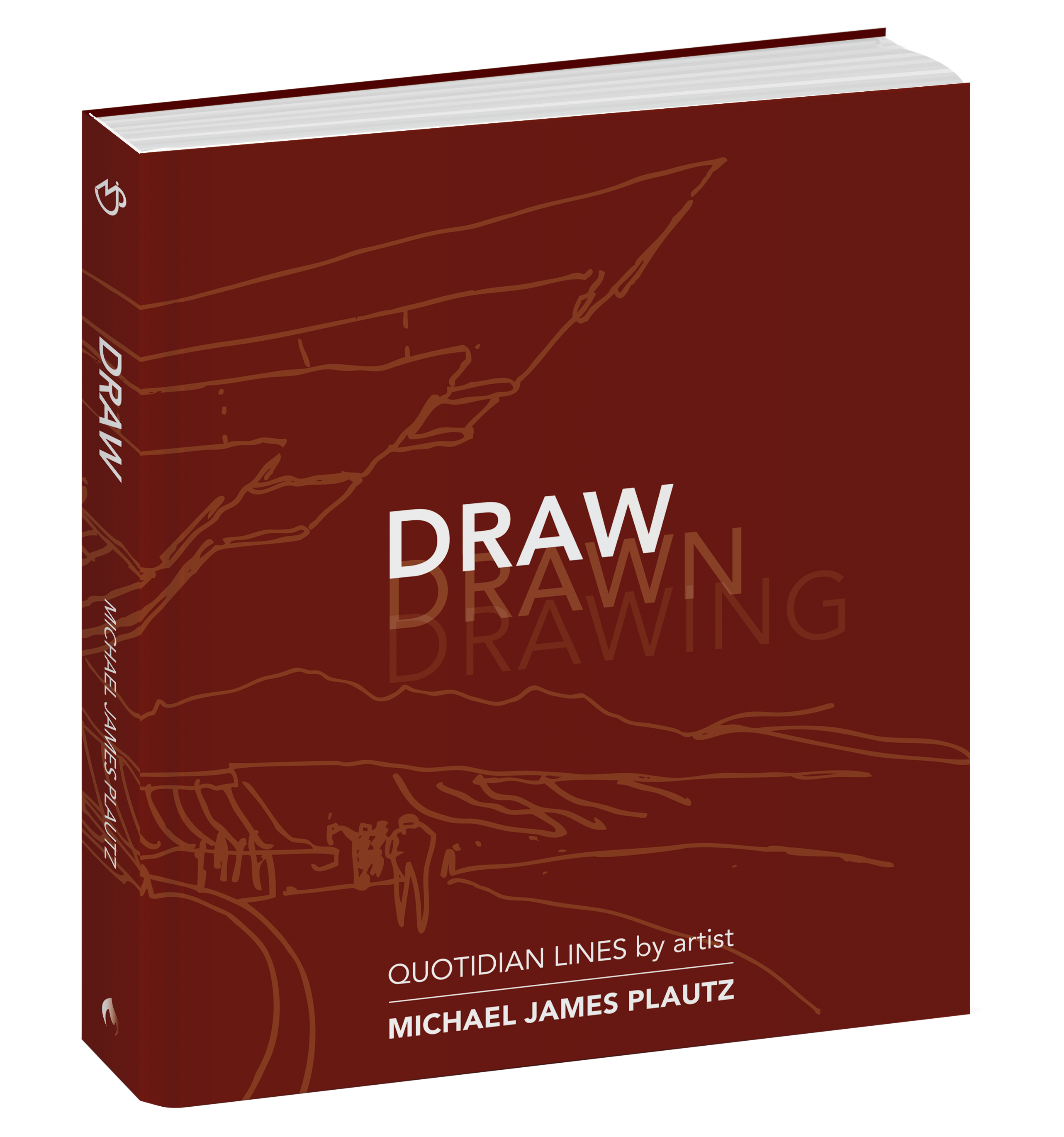 Draw
$39.95
The joy of drawing, travel and life permeate the art of Michael J. Plautz. A collection of a lifetime of work is presented in Draw, a gorgeous coffee table book containing drawings, paintings, sketches, poems, and essays created by an architect, teacher and dedicated student of the world. Michael was one of the founders of RSP Architects, and his eye for architecture is readily visible in drawings of iconic as well as little-known structures in Rome, Versailles, Paris and Patmos. His deft use of light and shadow carries through in his drawings of Italian hill towns, Montana trout streams, and the rugged farmland of his childhood home in northern Wisconsin. Paintings and screen prints of flowers, birds, African animals and his mother's hands cradling a rose show the artist's sense for telling detail.

The work is presented on 230 lush 140gsm Mattart pages, which include five gatefolds that open to reveal spectacular landscape paintings and drawings. The rich package of art is wrapped by a threwdsewn hand-stitched binding covered by Wibalin cloth over boards stamped with foil. French folds hold the durably-coated jacket in place. Every detail of the book has been meticulously selected, including a press check of the jacket done personally by Michael to ensure the cover's shade of ochre red met his expectations.

Draw is accompanied by Michael's poetic essays about the artistic influences on his life, ranging from his mother and childhood friends to encounters with masters of light and space. The eloquent text also explores the visual philosophy of voids and portals, the mystical connections offered by rivers and hill towns, and the metaphorical links between parables and creatures. Accompanied by ruminations about a lifetime of discovering the world by sketching lines on paper, Draw: Quotidian Lines is a handcrafted collection that resonates with the author's love of life, art and architecture.
Product details
Subtitle:
Quotidian Lines
Publication date:
Sunday, August 14, 2011
Dimensions
9.25 × 10.5 × 1 in