The Lost Chapter series is from Jim Allen and John Glancy's book, International Scout Encyclopedia; one so thorough it couldn't all fit into the final cut. Pre-order the second edition, coming August 1, 2020! Join our mailing list for pre-order specials and exclusive content.
​
For this series, author and historian Jim Allen is sharing extra material with photographs from John Glancy's extensive collection as well as photographs from the Wisconsin Historical Society. 
For 1934 the International Harvester Company made even more stylish moves with the C-line trucks. The C-1 half-ton debuted in the early part of 1934, and over a three year run 74,585 C-1 trucks were sold. It was powered by the former Willys 213 flathead that International Harvester Company (IHC) called the HD (later known as the Green Diamond). The '35-'37 C-5 was identical to the C-1 but, to entice the economy-minded buyer, mounted a 33 hp 133 ci Waukesha model FC four-cylinder engine. Along the same lines the economy C-10 one-ton mounted the 186 ci Waukesha XAH four while the one-ton C-15 mounted the 213 ci HD six.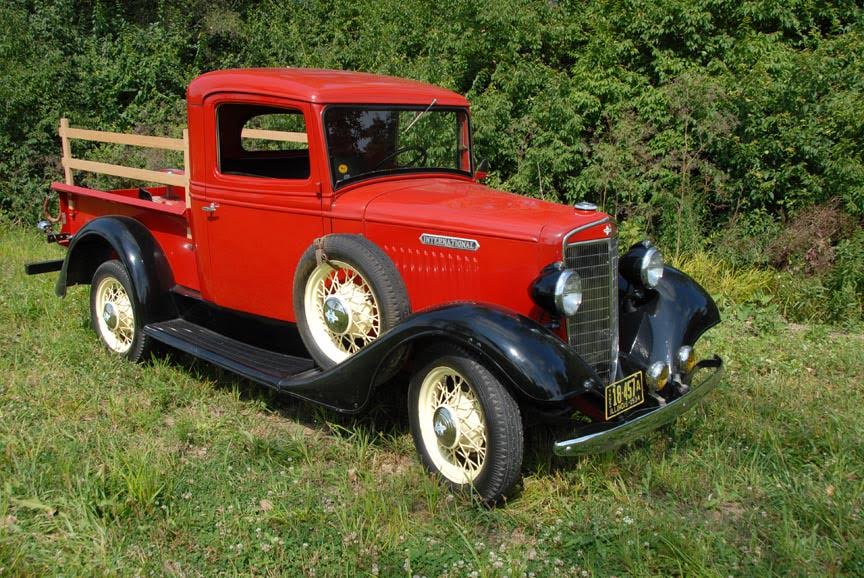 To satisfy the buyer who valued thrift over performance IHC even offered ton-and-a-half trucks in this era running the XAH four.  The C-Line contained a gigantic array of trucks, from the little half-tonners up through three-quarter and one tons, all the way up to the seven-ton C-55-T. The lighter-duty models were the standouts in this era for being at the leading edge of the growing light truck styling wars. The 1935 C-1 was one of IHC's earliest light duty, half-ton trucks. Powered by a 213 ci six, it was actually a sprightly beast and was fully competitive in the light truck market of the era. At the end of this era IHC would reach a milestone, producing 100,000 trucks of all types for the 1936 model year.
​Previous Lost Chapter
-
Next Lost Chapter