Scout Campers
The RV History of the Line
Tuesday, April 19, 2016 - 10:00

RVs and camping were a big deal when the Scout debuted for 1961. RVs were a bandwagon International needed to be on and pursued it on all levels, including the Scout. Slide-in pickup campers were a no-brainer for the International Light Truck line but it wasn't until 1962 that a nifty idea for Scout was considered. Dickson Boats in Georgia, a specialist in fiberglass, proposed a camper conversion of the Scout 80 that turned it into a mini-motorhome via a permanently attached fiberglass body addition with tent foldouts on either side. It was a great concept that was enthusiastically approved by management for a 1963 model year introduction. Great concept, poor execution. Not only did they not sell well due to a quirky layout, they had a tendency to literally fall apart if used in rough terrain. With less than 100 produced, International pulled the plug and tried to pretend it hadn't happened.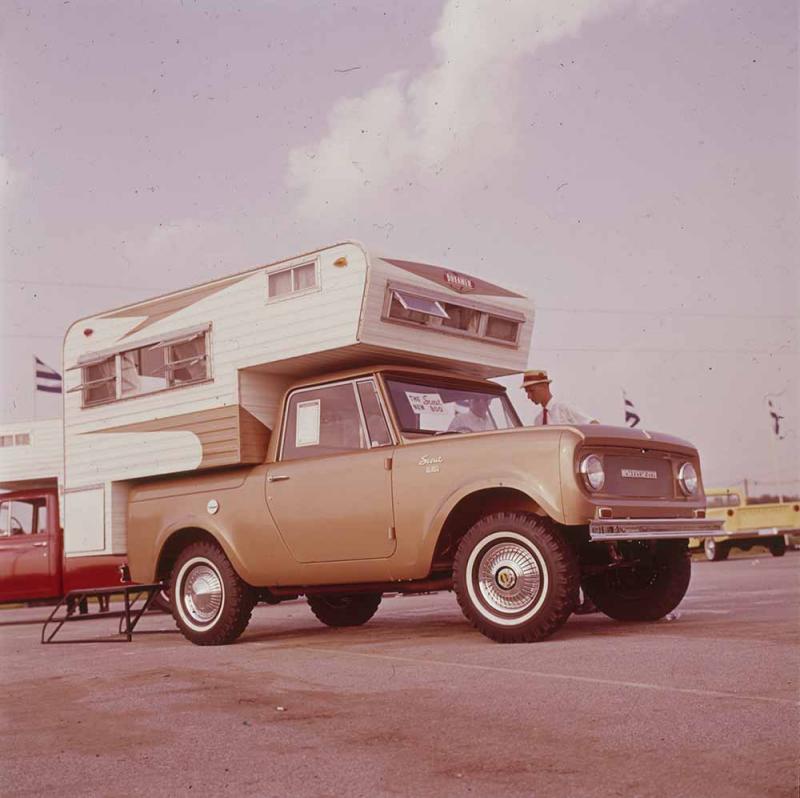 With the '66 800 line came not only a higher cargo capacity but more powerful engines, including the new 266 ci V8. This opened the door to slide-in campers similar to those used in pickups. Dreamer was only one company offering campers for Scout in those days and International ended up contracting with a camper manufacturer for their own branded units for the Scout 800, offering them as an accessory through the dealer network.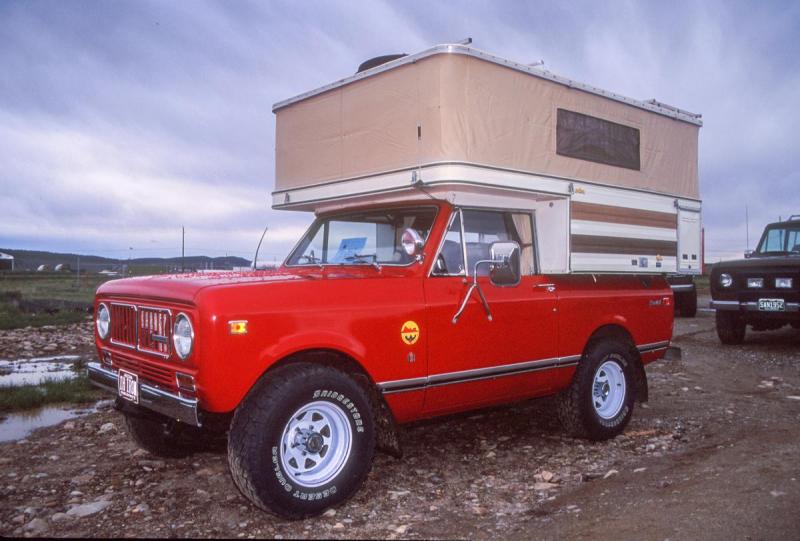 By the time the Scout II was in production, International had backed away from too much direct involvement with campers but the aftermarket had picked up the ball. Several manufacturers offered slide-in or bolt-on campers for the Scout II. Some required a Cab-Top and bulkhead and the camper fit as with a normal pickup. Others, bolted onto a topless Scout with no bulkhead and became much as the  original '63 Scout 80 Camper in concept. Shown is a Four-Wheel Camper, a line that debuted in 1972, first as a hard side conventional slide-in and then as a pop-top as shown. The pop-top offered much lower weight and a lower center of gravity so was preferred by Scout owners who ran trails.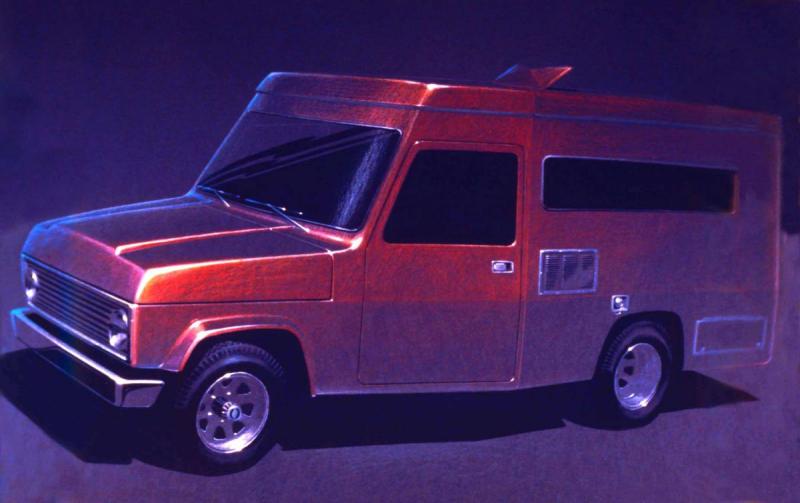 This small RV concept on a 118-inch Scout Terra/Traveler chassis had roots back to '73, when International began a program to use composite materials at all levels of motor vehicle production. By the time this rendering from stylist Larry Nicklin appeared in 1976, the project that would become the SSV (Supplementary Scout Vehicle) had already begun. The idea was to develop a line of composite bodies for Scouts to save weight and the ease of developing new bodies in fiberglass opened up their thinking beyond just passenger or cargo vehicles. This camper, and a similar box van, were among the many sideline concepts under consideration. In the end only the SSV came close, with a large number of test rigs produced and a target 1981 model year production date. The Scout Camper had come full circle.

This post is one of a series of articles and photographs that were discovered during the research for International Scout Encyclopedia by Jim Allen and John Glancy. Pre-order the second editiion today! Books ship September 1, 2020.