High School Tractor Restoration
Students Compete in Contest
Tuesday, December 13, 2016 - 13:45

One of the most interesting programs to develop over the past few years is the Delo Tractor Restoration Competion. Founded in 1995, the Delo Tractor Restoration Competition was established to allow high school students the chance to restore a tractor and compete for district, state, and national honors, with the grand prize winner taking home as much as $10,000 in cash as well. The students have to do more than just restore the machine to compete—they have to also research the machine's history and create a video about their experience. Students are often, but not always, members of the FFA.

We're big fans of the contest here at Octane Press, and have gathered a few of the machines we've photographed over the years that were restored by high school students.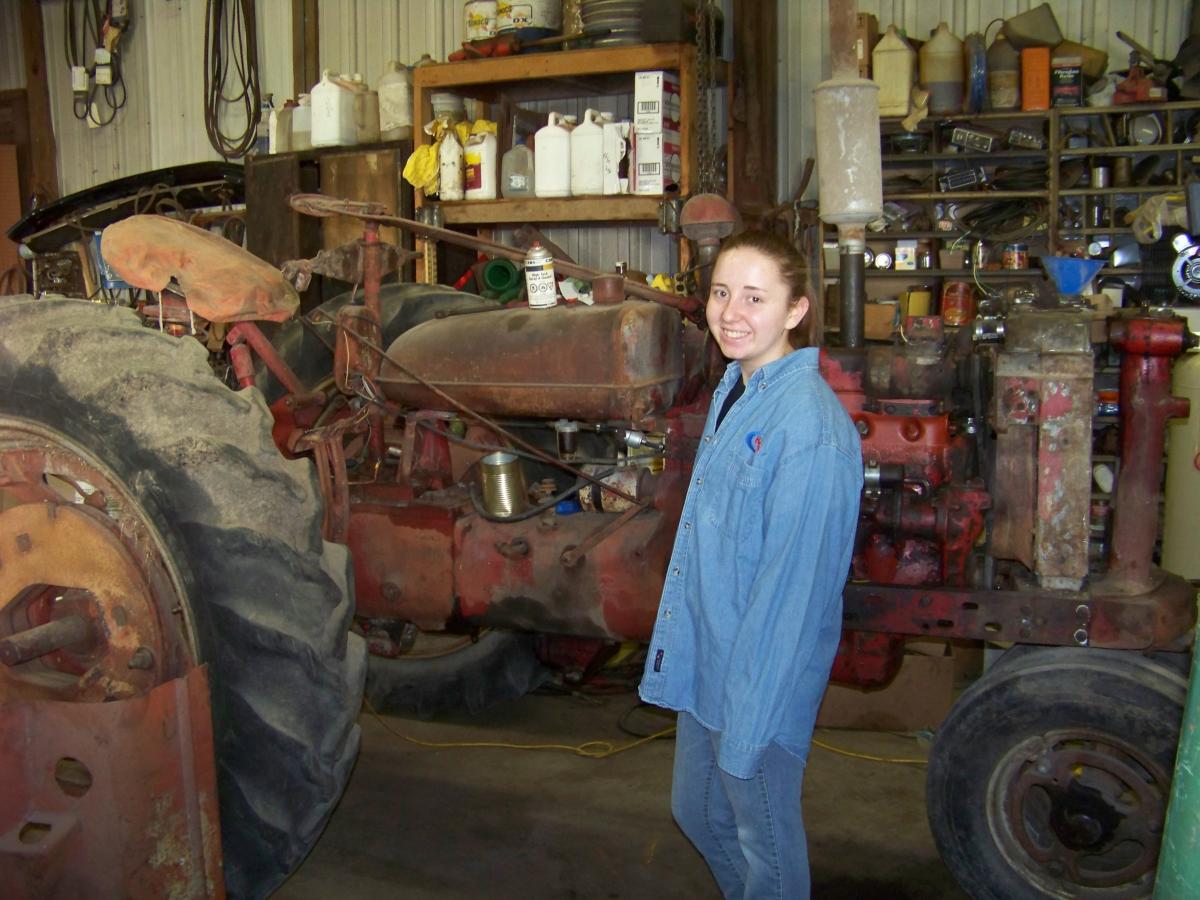 Elizabeth Jolly restored a 1942 Farmall H that she bought from her grandfather. She told the story of the restoration in her journal:

"Grandpa Jolly bought the tractor from Zeke Gasparovich, Pleasantville, Iowa on July 15, 2013. It was destined to go to the salvage yard or he could buy it for $350. The head was removed and needed repaired and tires and rims that were already on it were from a Super H. Before he sold it to me he removed the tires and rims and replaced them with original 1942 Rims. He sold it to me for $200.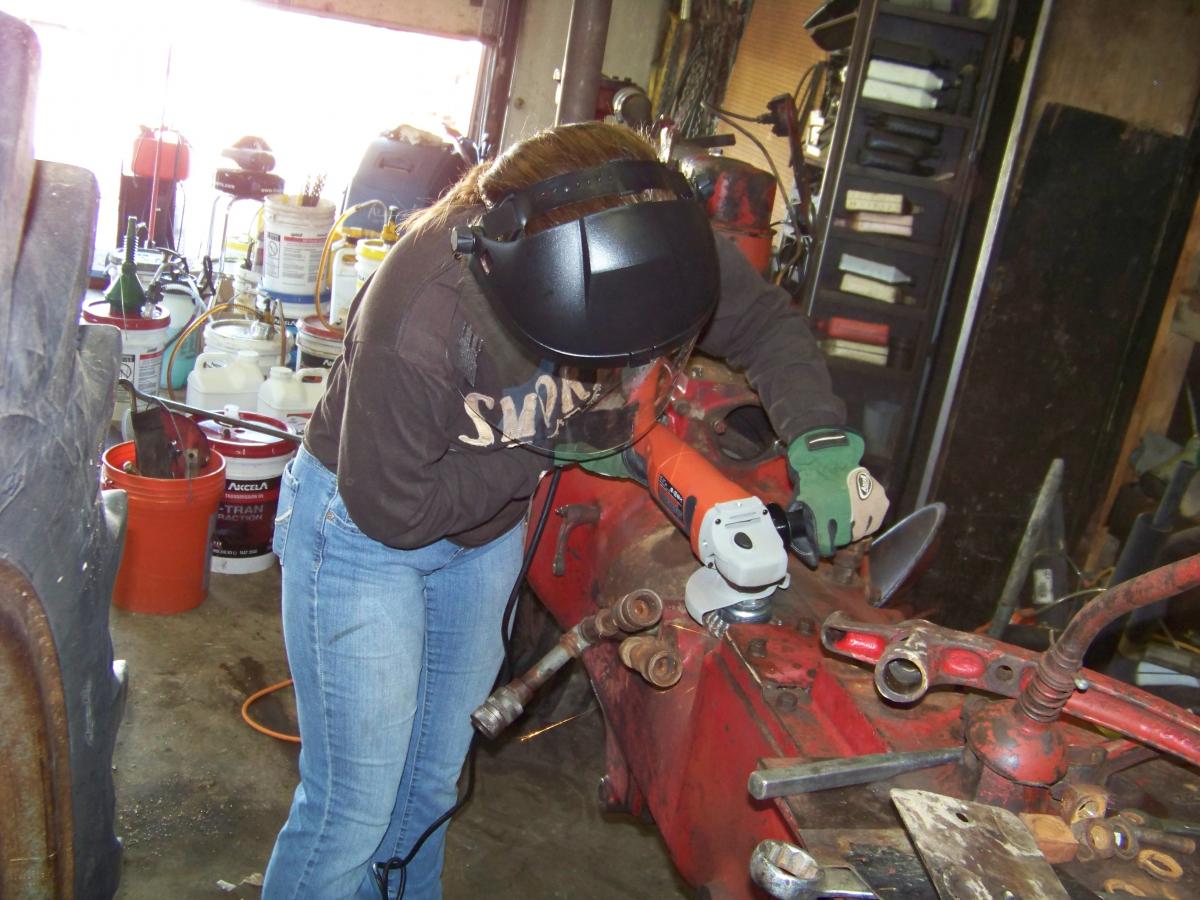 "I started working on my 1942 Farmall H tractor on December 31, 2015. I took over the tractor restoration project that my grandpa attempted to start but couldn't finish due to an accident. The first day I loosened the fan belt tensioner to release the belt. I also attempted to set the valve tappet clearance, but couldn't due to a problem.  The push rods were still tight against the valves with the tappets fully loosened.  We needed to wait to speak with Grandpa as he had a machine shop put in the new valves.  I then took the brakes off and determined they needed to be replaced, put oil in the tractor, and removed the left hand side brake seal due to leakage. I worked a total of 6 hours that first day."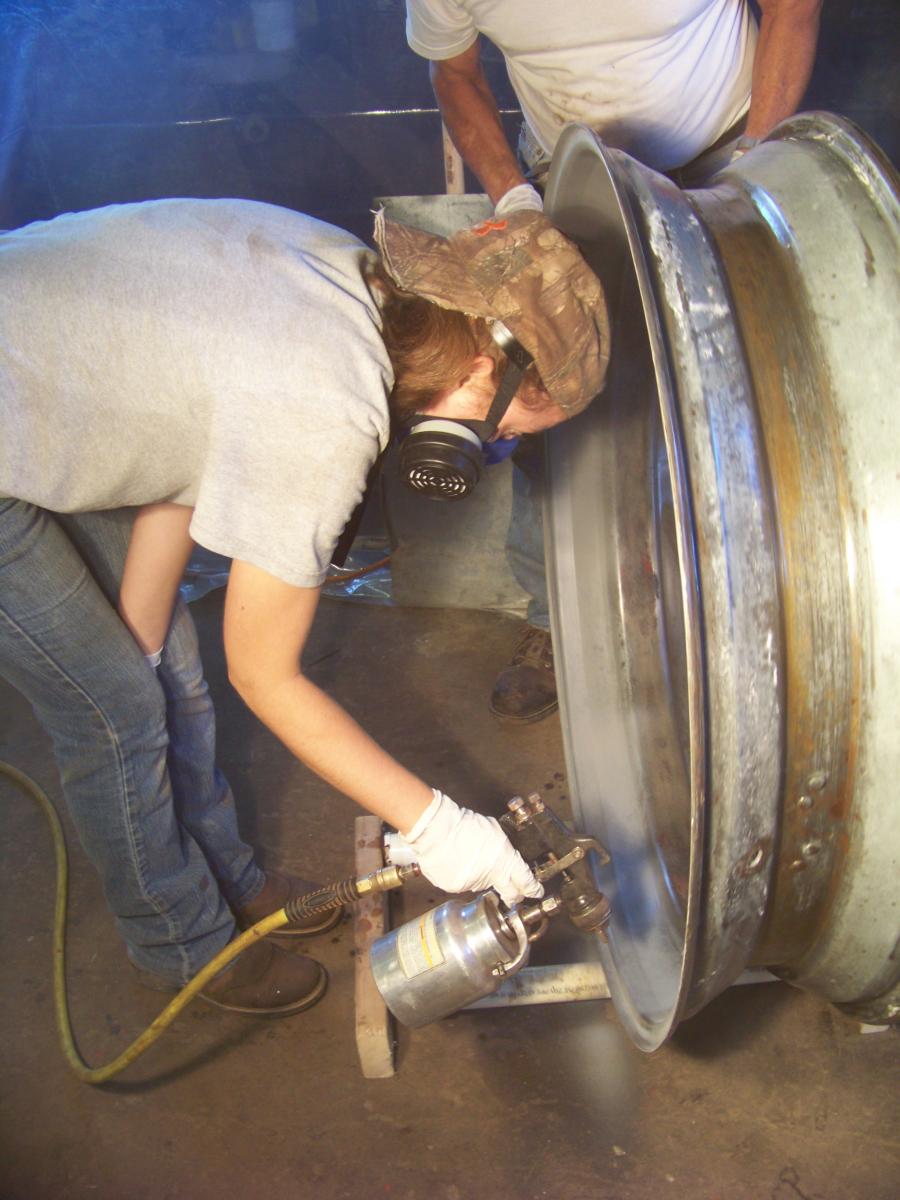 "On May 1st I worked 5 hours. During this time I took off the gas tank, generator, radiator, light tree, starter, transmission seal, and disassembled parts on the radiator to get it boiled and fixed. I sent the generator and the starter to G&D in Indianola to have them checked over and reconditioned. They appeared to be fine but we just wanted to make sure nothing was wrong before putting it back on. I also took the seat off."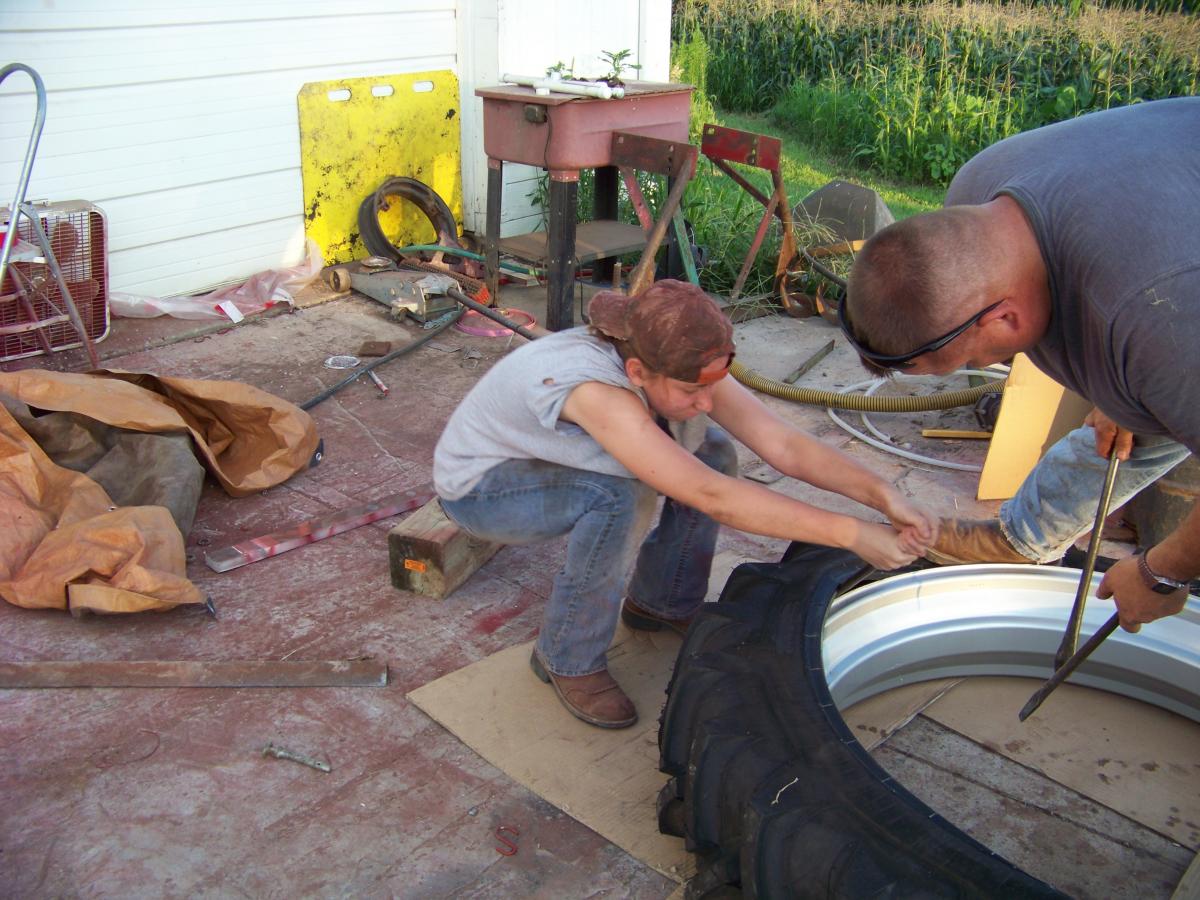 "On August 7 th I worked 4 hours and 30 minutes. I started up my tractor and drove it out of the shop. I blew off some of the dust and finished up my touch up work and put my wheel weights on. I drove it over by the cornfield for pictures and then to my grandparents' house for more pictures. I then drove it back to the shop. We walked around it just to make sure I didn't miss any spots. I used Armor All tire shine on my steering wheel to make it shine more. My FFA advisor, Monty Collins, came out to see my tractor finished and started."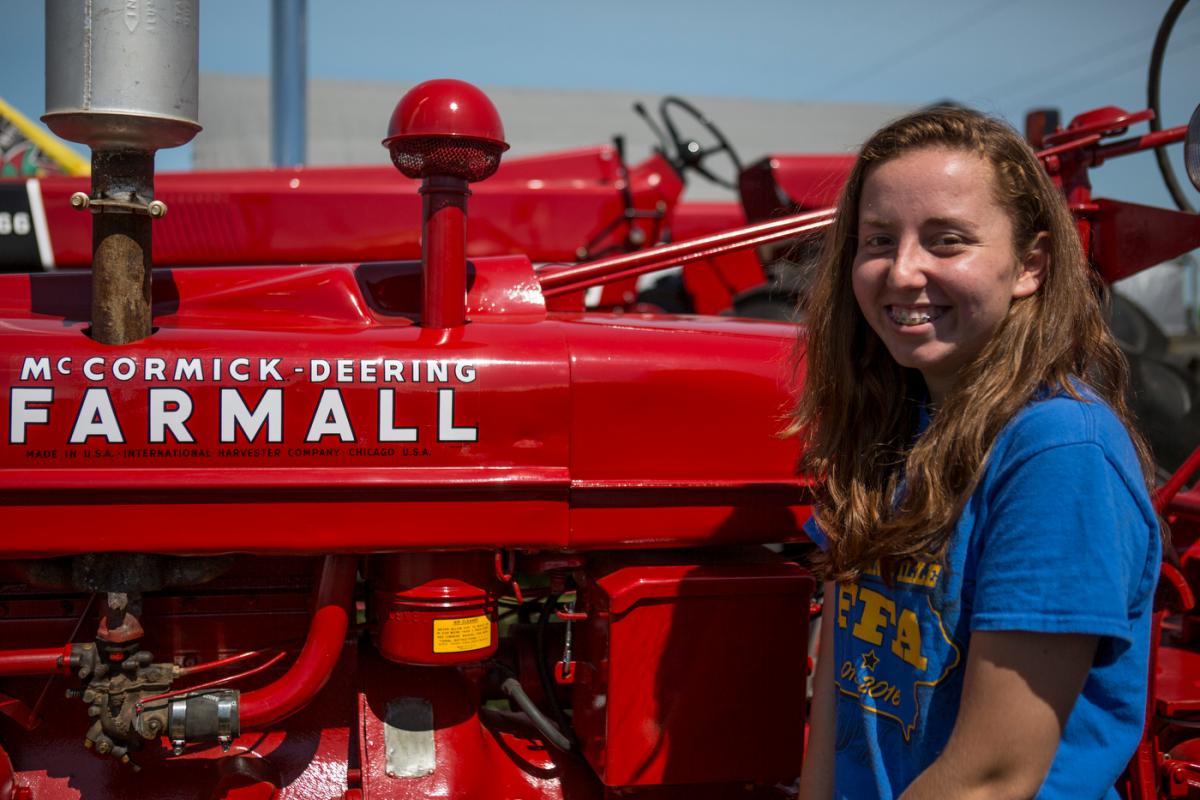 "I would also like to thank my grandpa and dad for all their advice and encouragement with this project. I couldn't have done it without their help. I gained a greater appreciation for what they do to keep the mechanical things running on the farm. I'm very thankful for the time I got to spend with my grandpa and dad. I would also like to give a special thanks to my grandma and mom for always believing in me and pushing me when I wanted to give up."

Elizabeth spent a lot of time working on this machine, and her efforts paid off, because this tractor has never looked better.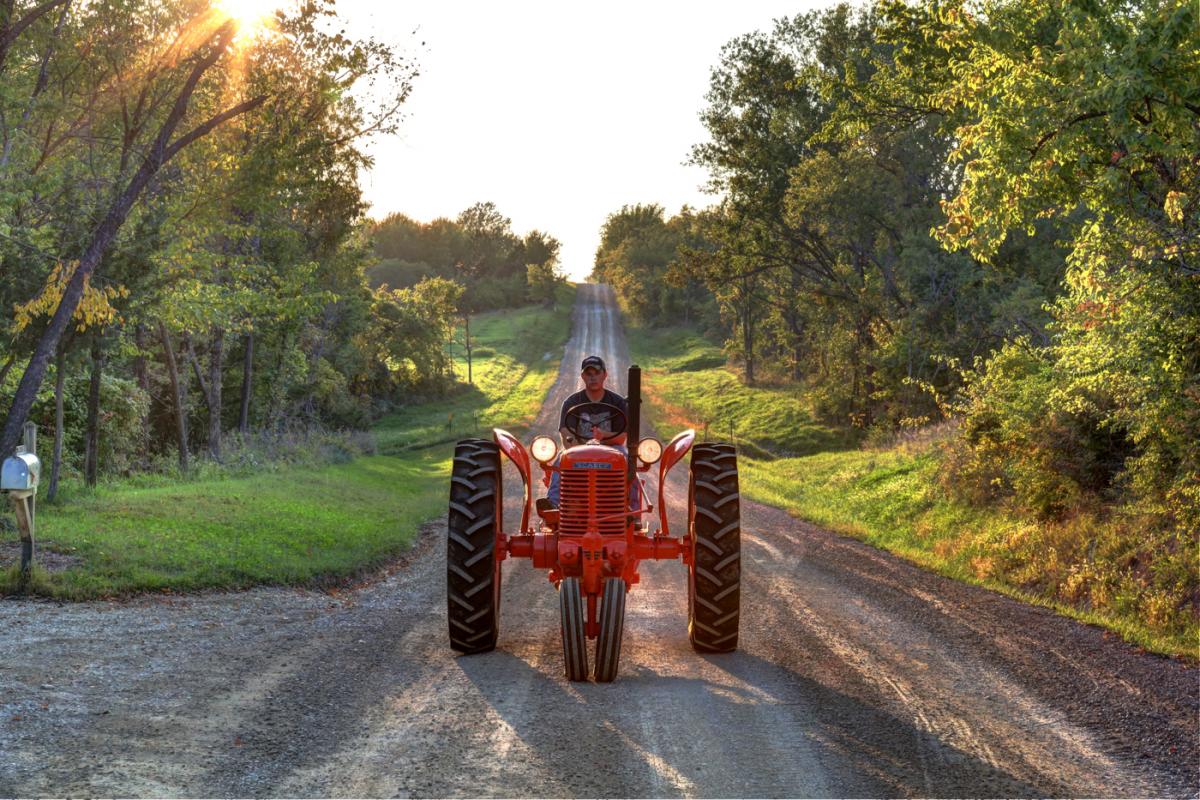 Stuart Wakeman of Lawrence, Kansas has restored three different tractors for the contest. This Case SC is one of them.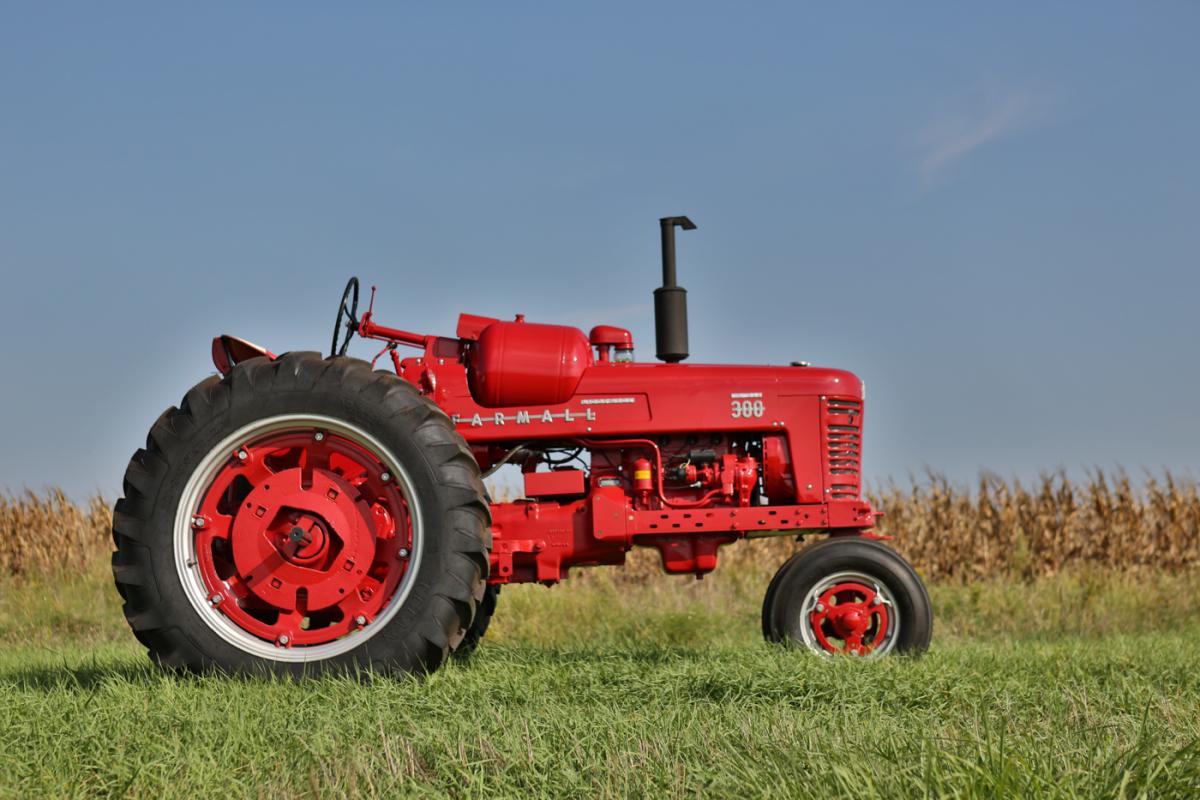 Another Stuart Wakeman restoration is this Farmall 300, affectionately known as Propane Wayne.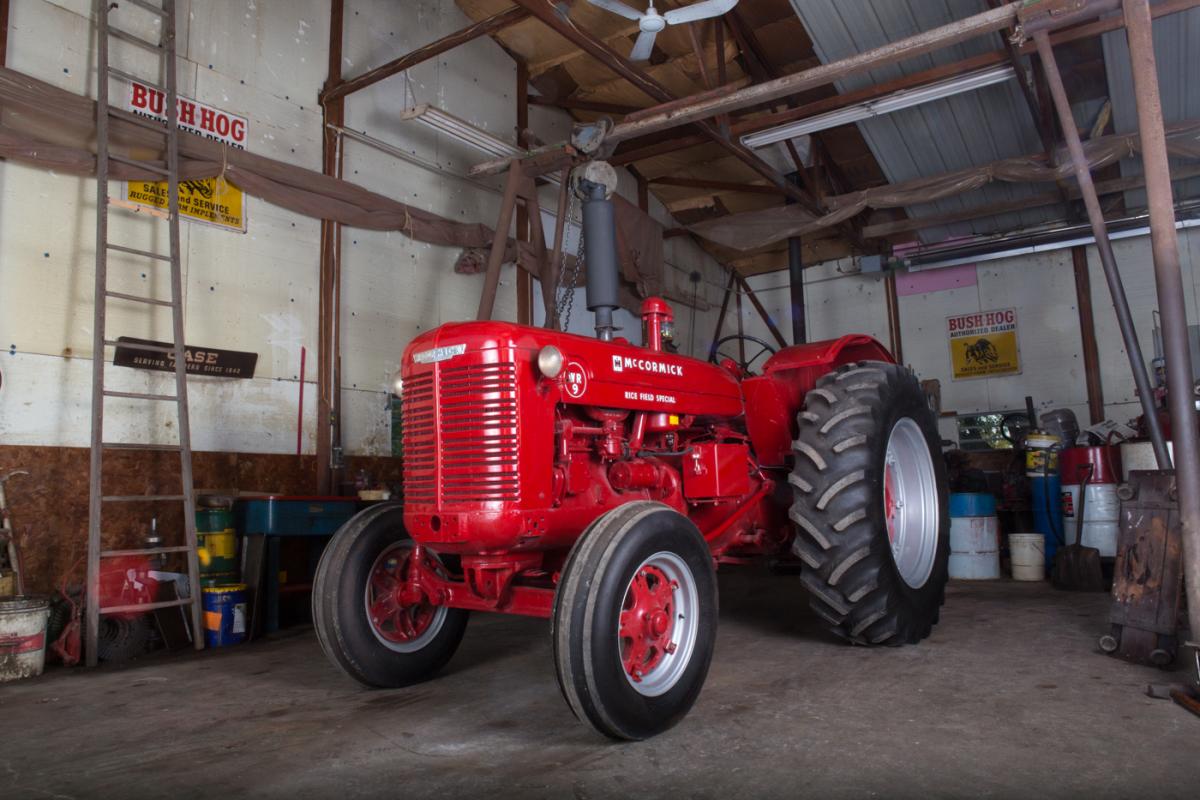 This 1951 McCormick-Deering WR-9 Rice Special was restored by Stuart Wakeman, and he and his tractor won top honors at district and state levels and took 2nd in the national competition. The tractor has no hydraulics and was used primarily for pulling big four- and five-bottom plows.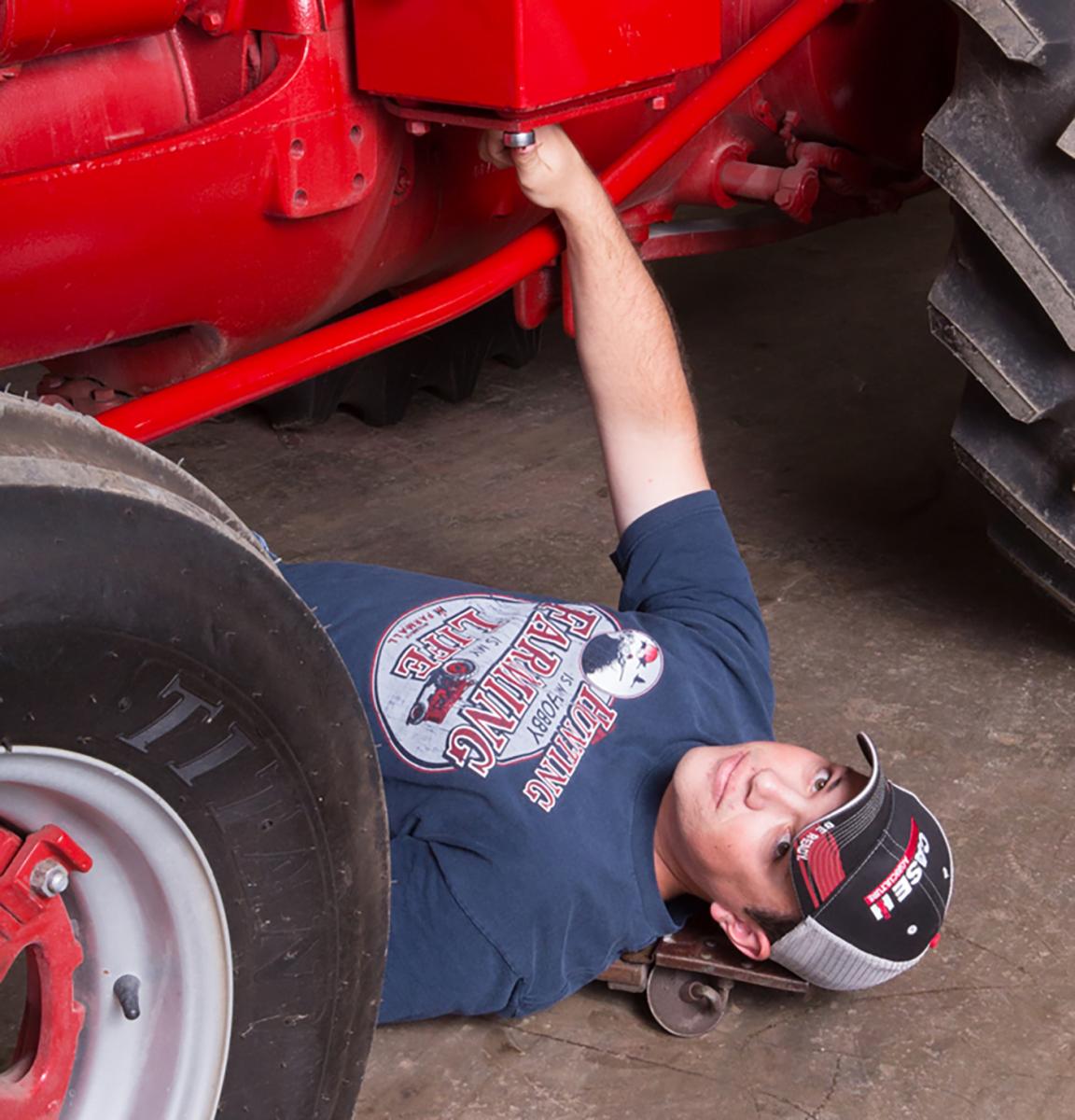 It's an impressive piece of work.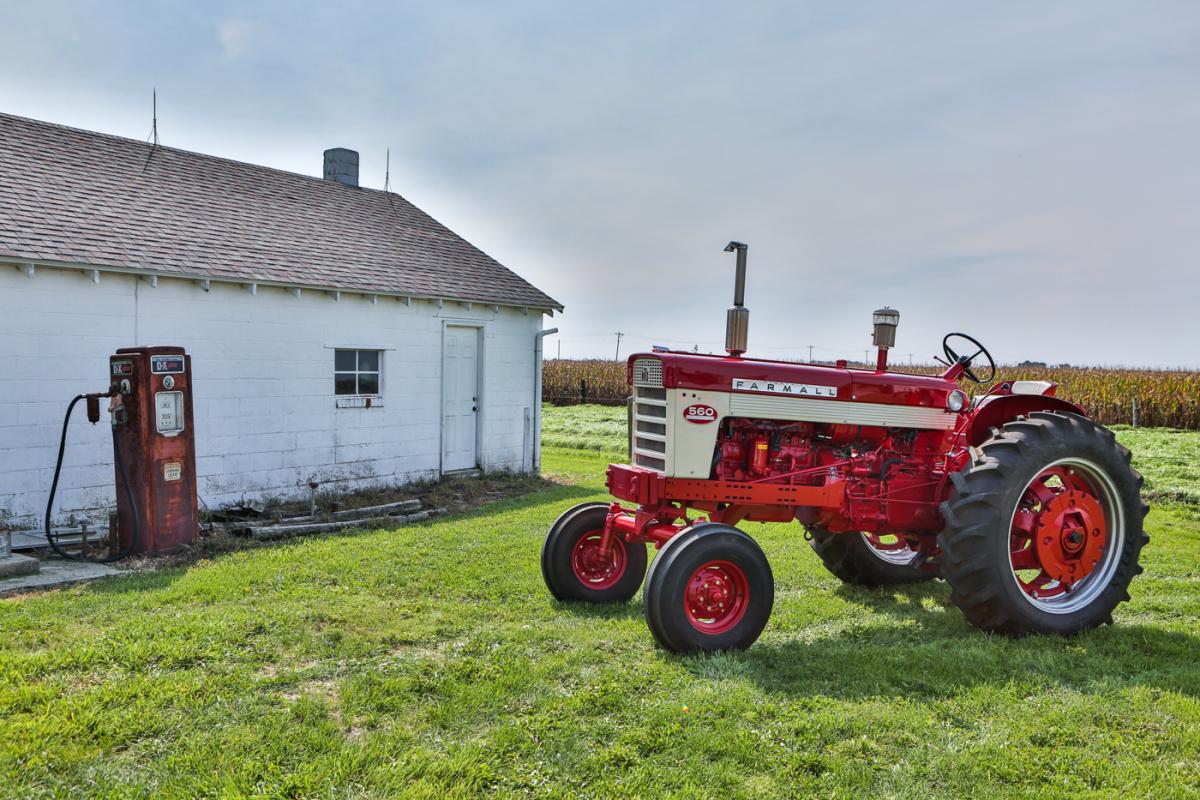 This 1962 Farmall 560 spent most of its life in southern Indiana, working on the farm owned by the father of well-known Chicago radio broadcaster Max Armstrong. The tractor was sold to a neighbor in the 1980s. The neighbor flipped the tractor over, and then it sat outside for many years. The 560 was returned to Max a few years ago in rough condition. The FFA chapter from the Prairie Central High School in Fairbury, Illinois restored the tractor to pristine condition, and the family heirloom is now Max's pride and joy.

"The lessons learned will stay with them all their lives," Max said. "I'm proud to be one of the supporters of the FFA."