Haddon Sundblom
The Artist Behind Irma Harding
Thursday, February 27, 2014 - 01:00

Haddon Sundblom was the American artist who created the beloved Coca Cola Santa, Aunt Jemima, Quaker Oats man and International Harvester's poster girl, Irma Harding. Born in Michigan to Swedish emigrants, Carl W. Sundblom and Karoline Anderson, Haddon was the youngest of ten children. The Sundblom family fell on hard times losing their matriarch to tuberculosis, so Haddon dropped out of school to work and support the family. He went back to school through night classes, and eventually went on to at the Chicago Art Institute and the American Academy of Art. In 1920 Sundblom took a job as an illustrator at Charles Everett Johnson Studios in Chicago and by 1925 formed the studio of Steven's, Sundblom & Henry.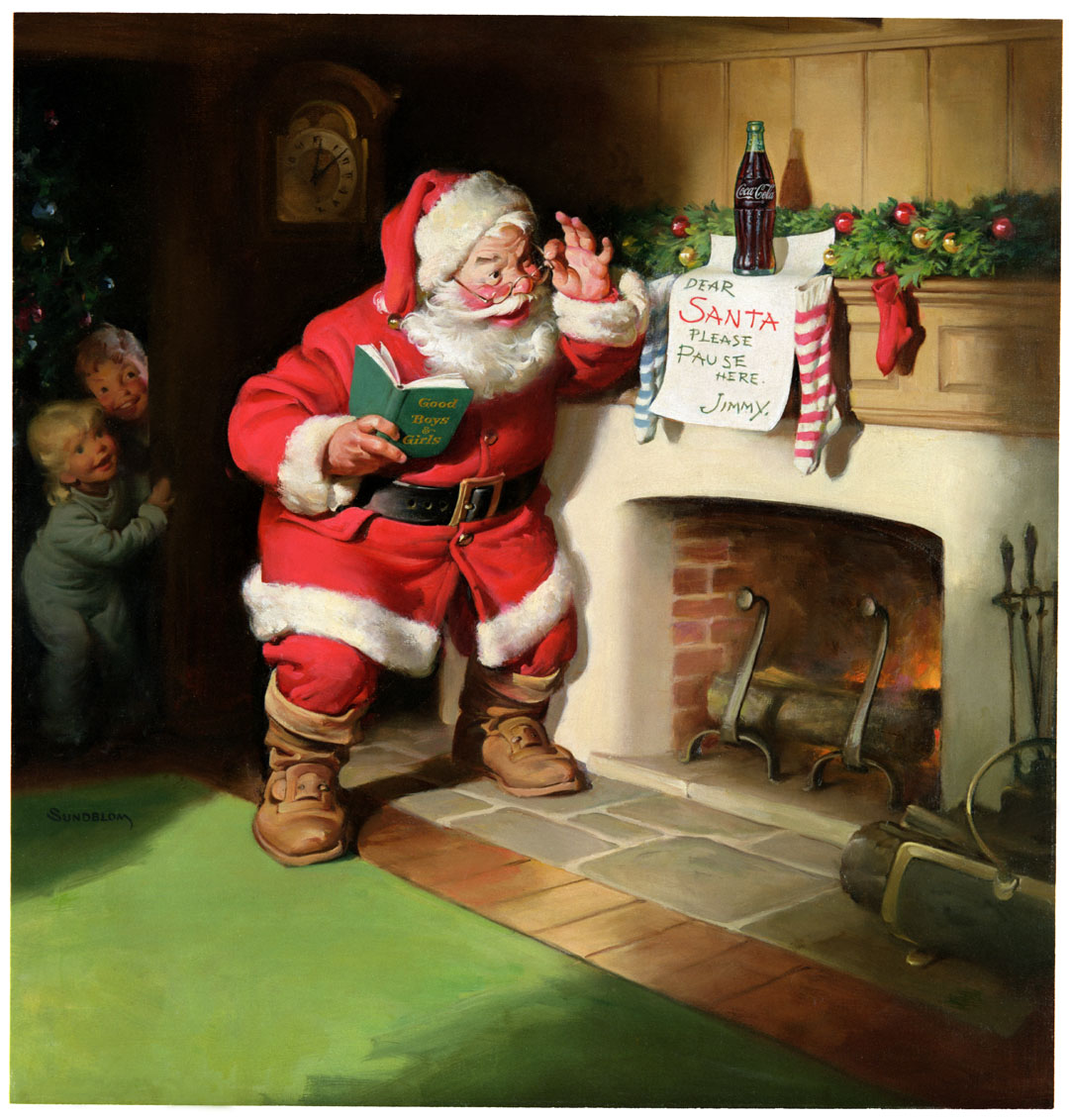 Sundblom, fondly known as "Sunny," started his 35-year relationship with Coca Cola in the 1931. He became an industry giant with his jolly depictions of Santa Clause unknowingly creating the modern interpretation of Old Saint Nick. Successful in the advertising world, Sundblom landed accounts such as Aunt Jemima, Palmolive, Maxwell House and Colgate.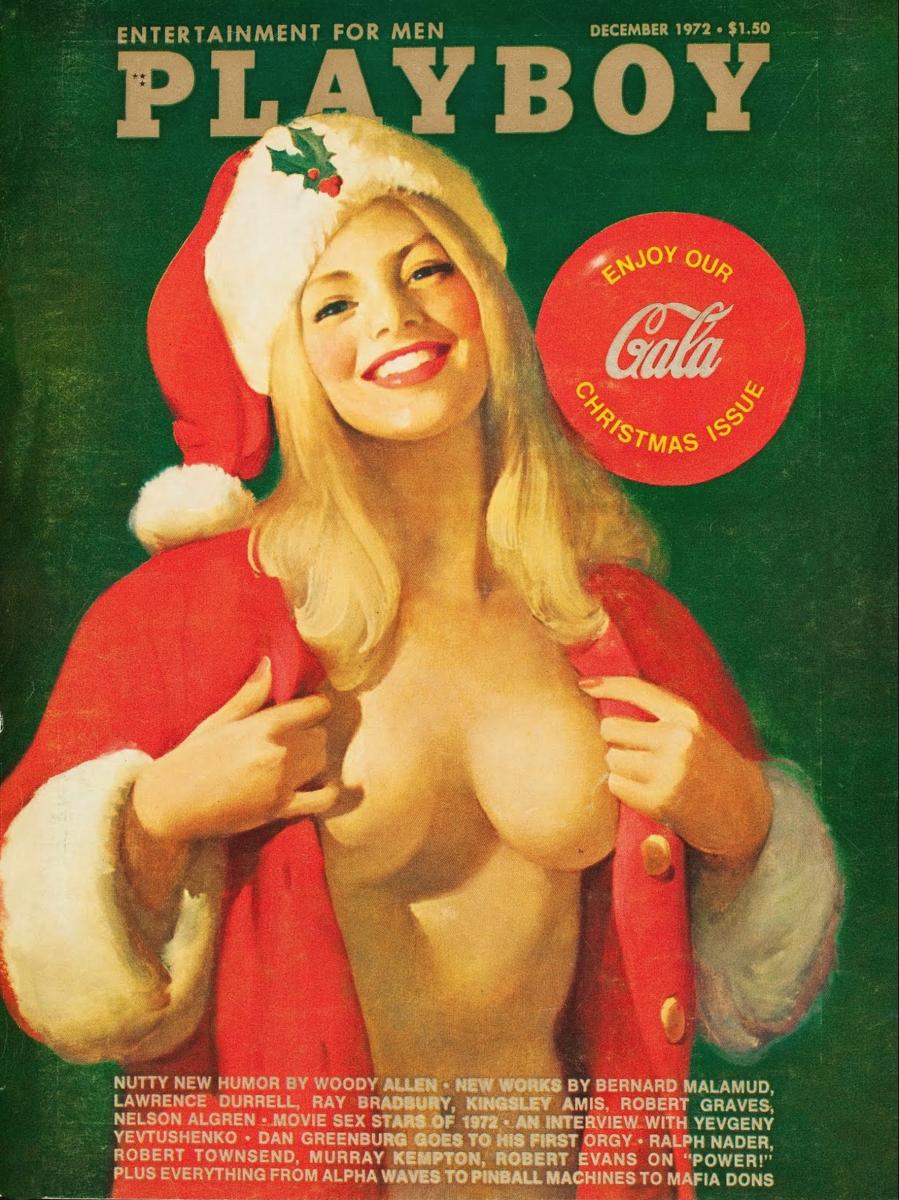 When he wasn't illustrating ads, Sundblom contributed his artwork to many magazines; most famous was his Playboy cover featuring a busty blonde wearing Santa's red coat.
 In May of 1948, the first portrait of Irma Harding was released to International Harvester to use in advertising and merchandising their new line of household appliances.  Haddon Sundblom created the fictitious woman that warmed the hearts of housewives everywhere. With a fresh breath of life and a face to put to the name, International Harvester brought on a team of home economists to their new testing lab in Evansville, IN to bring a personality and fierceness to their new spokeswoman. Irma appeared in many advertisements, wrote cookbooks and taught farm women everywhere the financial and health benefits of using freezing and cooling techniques to preserve their food year round.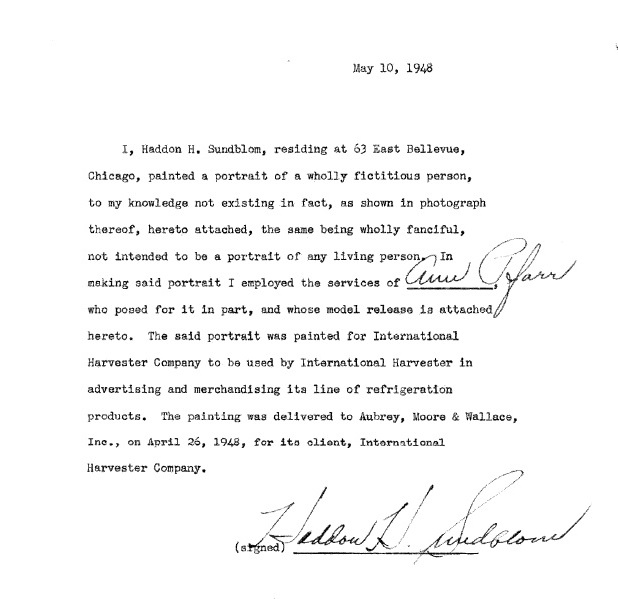 This American homemaking icon would not have been possible without the genius styling of Haddon Sundblom. A cherished artist who captured the essence of happiness in all of his work, Sundblom created more than Santa Claus. Roger T. Reed, writer and gallery owner who specializes in American illustration, wrote that, "Sundblom defined the American Dream in pictures."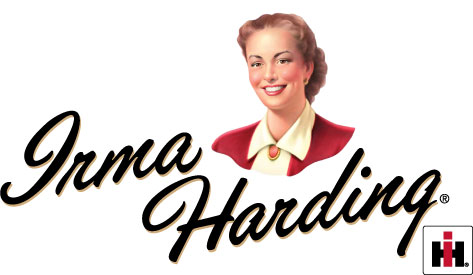 (above is a modern interpretation of the original Irma Harding artwork by Haddon Sundblom)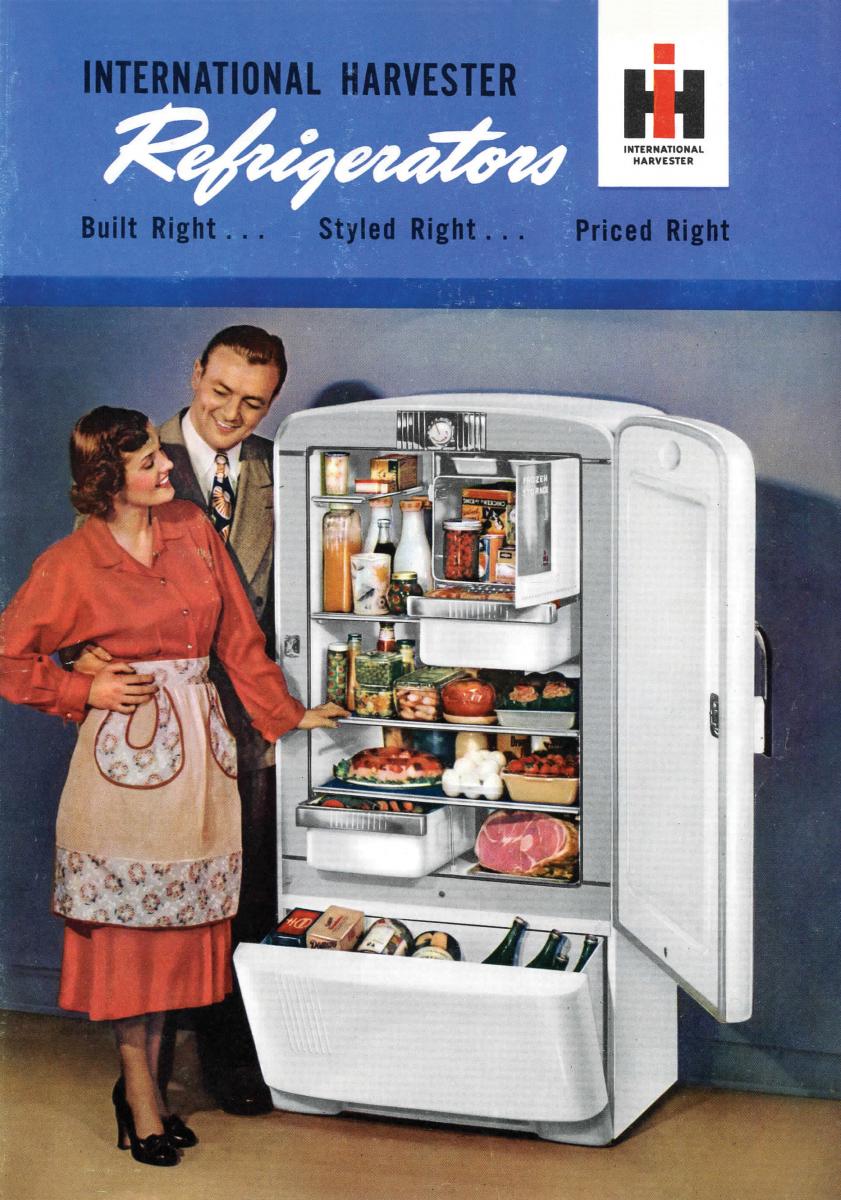 (Irma Harding was brought to life with various models in IH advertising, like the one above.)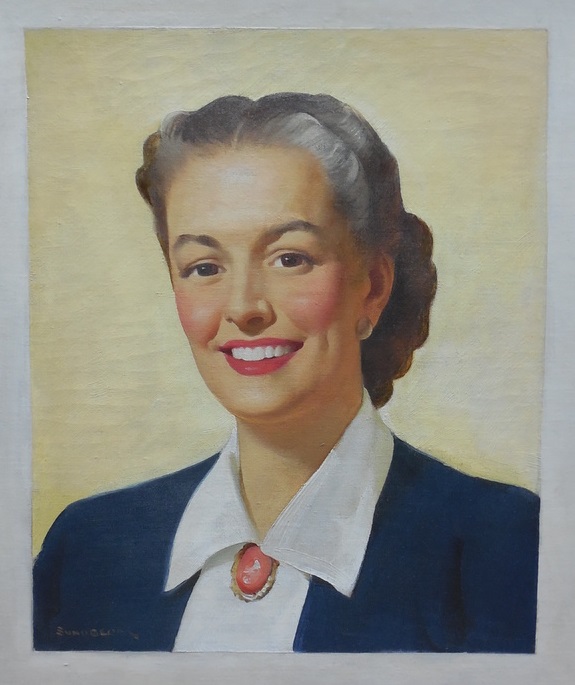 (Above is Sundblom's original painting of Irma Harding. Oil on linen.)