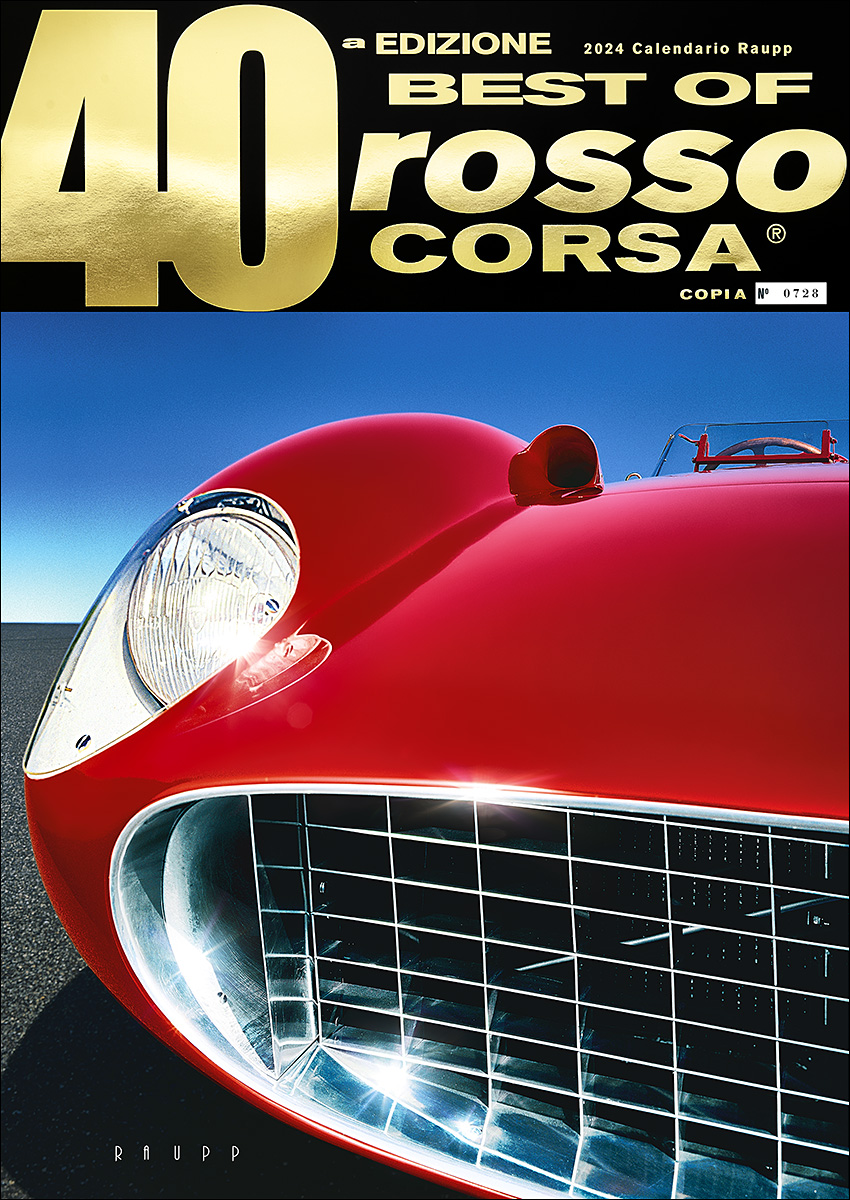 Rosso Corsa 2024 Calendar
$98.00
*This product is not eligible for free shipping.* Limited quantities available. This is the standard edition; the Collector's Edition is available here!
Obsessed with quality, but above all with willpower, desire, and passion, Günther Raupp has been photographing and designing the Ferrari calendars for forty years. The rich quintessence of all those years—more than half of Ferrari's glorious history—is now on display in this calendar, The Best of Rosso Corsa.
This year's calendar comes with an exclusive selection of the best 520 pictures of the past thirty-nine years and has no days of the week. With this deliberately timeless sequence, this anniversary edition has lasting value and you can continue to enjoy it for years to come.
The "Best Of" edition features:
Its title in gold and a second foreword page showing all forty titles—a visual extravaganza!

Limited edition of 5,000 numbered copies worldwide

New and historic Ferrari Gran Turismo and racing cars

15 pages in a 50 x 70-cm portrait format

Printed on high-quality 250gsm paper

Gorgeous photography by Günther Raupp
Product details
Title:
Rosso Corsa 2024 Calendar
Publication date:
Friday, September 1, 2023