Charles Klein's father purchased an F-14 brand-new in 1938 or 1939. Charles took over his father's peach and peanut farm near Stonewall, Texas, just a few miles from the Lyndon B. Johnson ranch. His dad's F-14 was eventually sold, but Charles saved the unique headlamp housing from the tractor. He searched for years for another F-14 like his dad's to restore, and ended up buying two rough ones before he had enough good parts to make one machine. This restored tractor is the result of his hard work, and the original headlamp housing was fitted with glass from an old car and a chrome ring and reflector from Model A Ford. The tractor is equipped with the optional electric starter, and the high-speed third gear.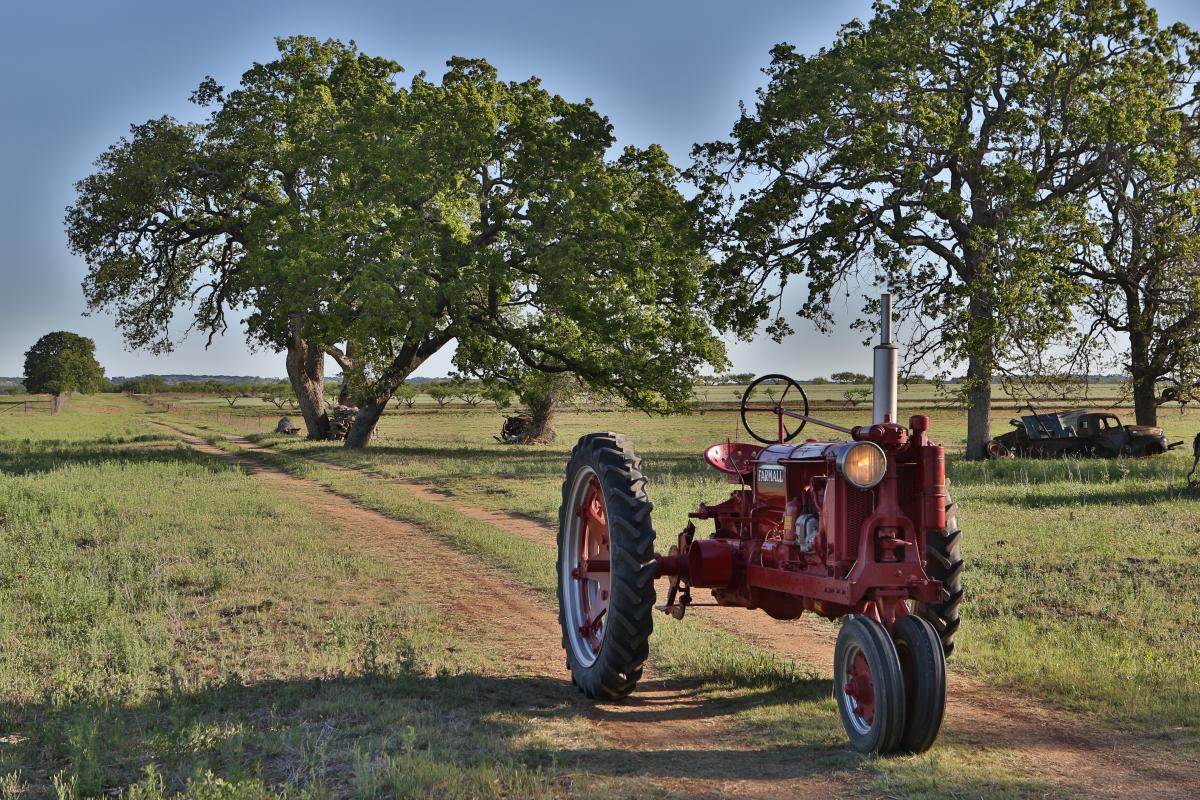 You can see more tractor photography by Lee Klancher in 
Red Tractors 1958-2013
or the 
Farmall 2015 Calendar. 
The highly anticipated follow up to 
Red Tractors 1958-2013 
will be available July 1, 2015. 
Red Combines 1915-2015
is available for pre-order now.