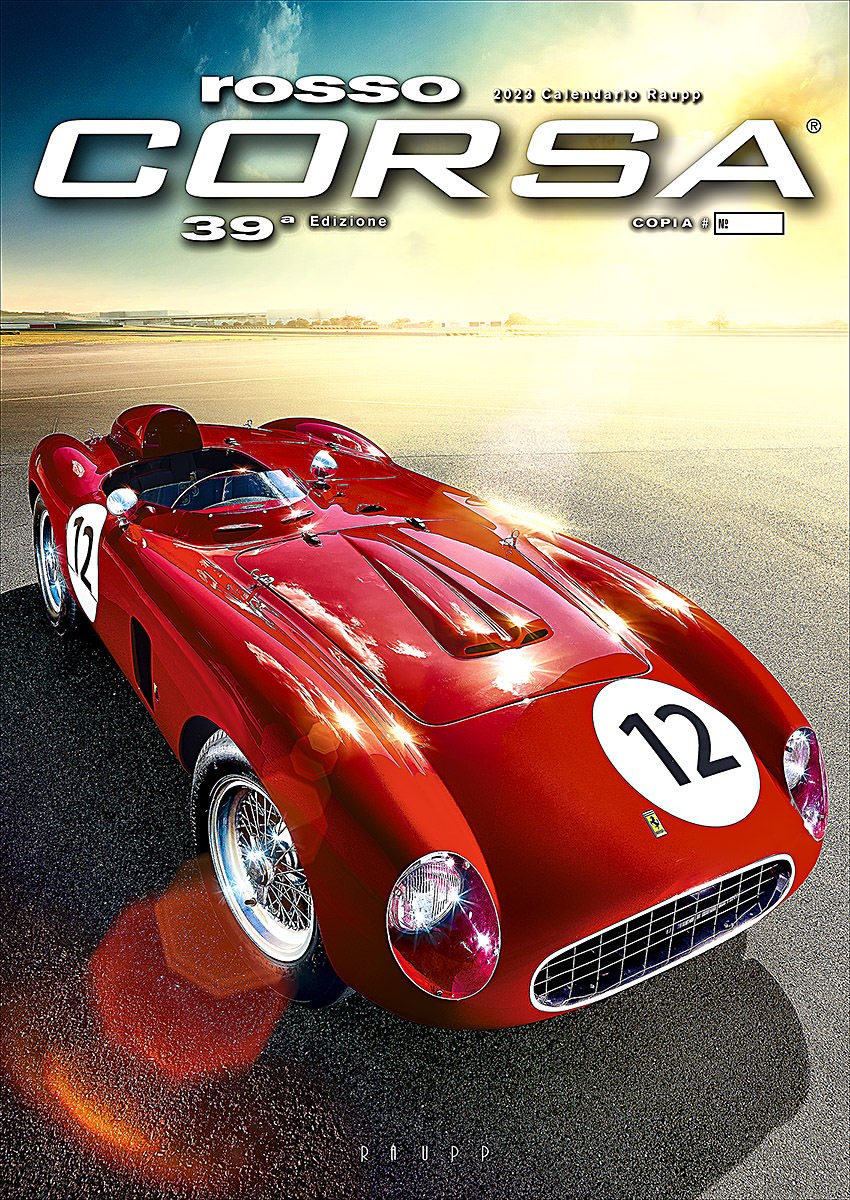 Rosso Corsa 2023 Calendar
$98.00
*This product is not eligible for free shipping.* Limited quantities available. This is the standard edition; the Collector's Edition is sold out!
The Rosso Corsa Calendar (formerly known as the Ferrari Myth Calendar) has been sought-after and collected by Ferrari enthusiasts around the world for 39 years. This 2-ft calendar will adorn your wall with Günther Raupp's lavish photography of state-of-the-art automobiles. With superb imagery, the Rosso Corsa Calendar brings to life the fascination of these automotive masterpieces, 365 days a year.
To guarantee the exclusive value, each individual copy of the Rosso Corsa Calendar is numbered and the entire circulation is strictly limited to 5,000 copies globally. Approximately 20 x 27-inch portrait format and printed on high-quality, glossy 250 gsm, 170 lb archival paper.
Product details
Title:
Rosso Corsa 2023 Calendar
Publication date:
Tuesday, November 1, 2022