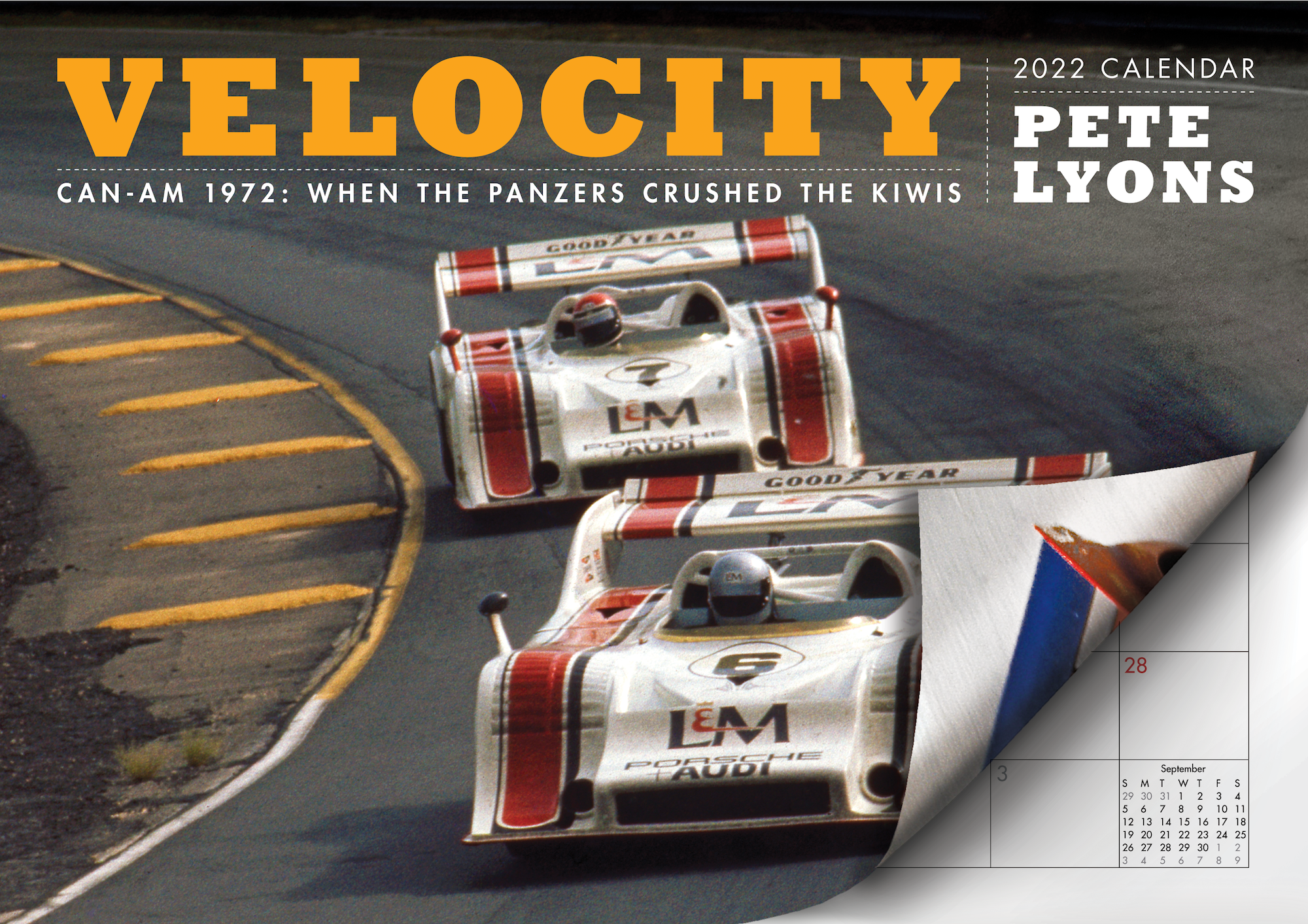 Velocity Calendar 2022
$29.99
The most powerful racing cars on the road courses of planet Earth. That's what Can-Am 1972 was all about. A thousand horses and more stampeded across North America that summer. Fans had never seen such horsepower. And they got to see it because, despite all the rules and regulations and restrictions so sadly imposed on the formerly "no rules" racing series, born competitors in the drawing offices and dyno cells and race shops came up with ingenious workarounds. And then resolute drivers strapped into cockpits and floored the throttles.
We meet Hulme and Revson of mighty McLaren. We see Donohue and Follmer in a battle neither wanted. We watch hard-driving rivals like Cevert, Hobbs, Minter, Oliver, and others challenging the Big Boys against all odds.
We listen as the once-dominant, thundering Big Block American V8 struggles to stave off a ferociously whispering threat by the novel new twin-turbocharged Flat-12 from Germany.
Motorsports reporter Pete Lyons was there with camera and notepad. Now, 50 years afterward, he brings those days of unequalled performance back to life with 24 of his own photos, along with his eyewitness memories of those fabulous cars and stars.
Big, bold, and beautiful like the old Can-Am itself, this is not only a premier quality wall calendar for the racing fan, but it is also a glimpse back into an age of epic combat. 
Product details
Title:
Velocity Calendar 2022
Subtitle:
Can-Am 1972: When the Panzers Crushed the Kiwis
Publication date:
Sunday, August 1, 2021
Dimensions
17 × 12 × 0.38 in